Sydney capital city of the state of New South Wales. One of the most alluring and amazing cities among the top-rated cities in the world. Established on 26th January 1788. Whether it be economical, architectural, or cultural has maintained its aura since the great period and now is listed as a top-rated city in the world.
Exploring the beauty includes many various varieties of things and places. It is also known by nicknames like Emerald City or Harbor City. With economical and architectural importance also has had great geographical importance since world war I and II.
Let's travel to Sydney and know amazing facts about the metropolis and its culture;
1. Geographical Importance
Sydney the capital city of the state of New South Wales and the most popular and populated city in both Australia and Oceania is located at the east cost of Australia. Based on city area its approximately 12,368 km. The city is surrounded by Harbor and extends up to 70km to the Blue Mountains to the west, Hawkesbury to the north, the Royal National Park to the south and Macarthur to the south-west. The city consists of 658 suburbs. According to the 2021 census records accommodates around 66% of the state's population. Residents of the city are known as Sydneysiders.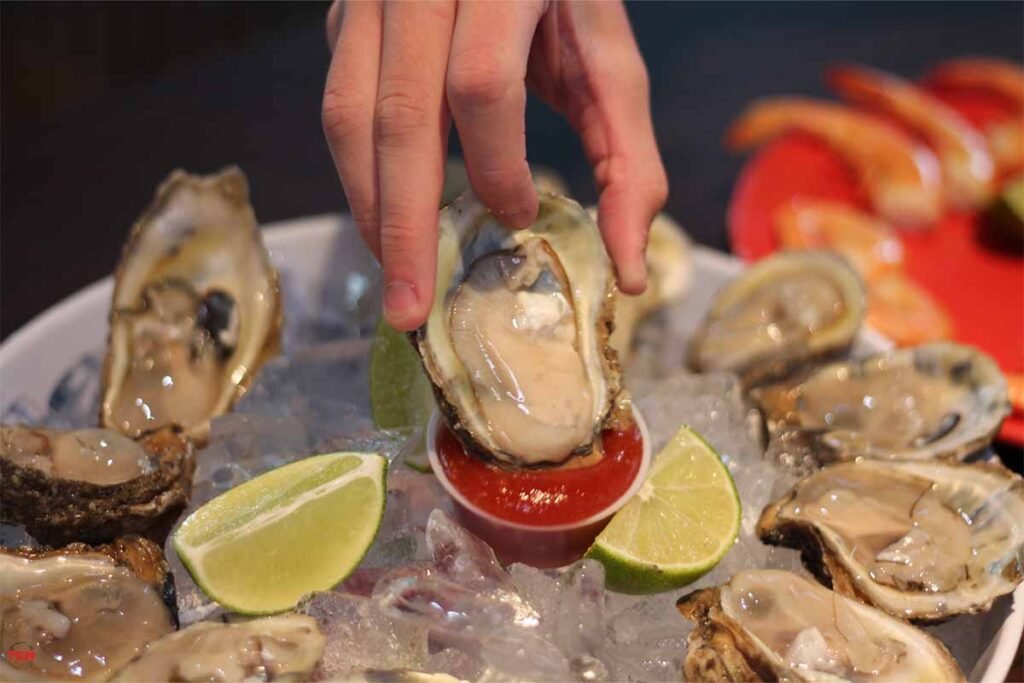 Sydney is surrounded by coastal basin border by Pacific Ocean to the east. lounge over two major parts: Cumberland Plain and the Hornsby Plateau. There are more than 70 Harbor and ocean beaches. It has nine rivers. Nepean, Hawkesbury, Warrangamba are some of them. It plays an important role in portraying Australian as well as European Culture.
2. History of Sydney:
Sydney relates its culture and history to born during I and II world war. Though It contains some ancient engravings as well as culture. It is mainly called as Greater as its been a great Harbour, place for migration, and helping in economical growth including all this qualities It is known as Greater Sydney. Greater region is actually most ancient colony ands gives evidences of colonization.
According to evidences before establishment of Sydney. Greater region was ruled and inhabited by Aboriginal Australians for over 30,000 years. At the times of Aboriginal was called as Warren. After Aboriginals was known as township in the reign of Captain Arthur Phillip. Later in 1842 the town was declared as a city and a governing body was established the same year. Later in 1901 It became the first capital of New South Wales and since then is capital of New South Wales.
After World War I and II many migrated to Sydney from different parts of the Australia. Since then population of Sydney gone on increasing and today It has around 66% of population of the state's population. Since then It underwent many industrial revolutions resulting creating workforce for one third of the immigrants from the years over 1945 to 1960's giving many of them employment and adding a helping hand in Sydney's economy.
3. Beauty of Sydney lies in Diversity of its Culture
Sydney comes in the list of top most counted cities who have varieties in culture and diversity in arts. It contributes in rich culture of Australia with diversity in it. Different cultures and arts make , Australia dynamic and multicultural expanding its inner beauty. The reason behind making It multicultural and diversified is immigration happened in the past history of Sydney. It do contribute in architectural beauties may it be current or ancient. counts in vibrant global cities all over the globe and has a reputation for economy and culture since many decades.
Sydney mainly contributes in performing art and music. It holds the record of most beautiful and most visited opera house in the world. Even the nickname of Sydney "The Emerald City" also comes from performing arts. In 1887 David Williamson an Australian playwriter wrote a sarcasm-based play about two entertainment industry film and publishing named as The Emerald City. Hence, It got a nickname AS "The Emerald City". It consists various forms of arts and architecture.
It holds an anonymously grand festival known as "Sydney Festival" including every kind of art and artists in it. The festival is held in the month of January. The festival being Sydney's and Australia's biggest performing arts festival engulf classical and contemporary music, visual arts, theatre and new media giving small and big artists a chance to explore their skills to Australia and the world too.
The Theatre Company includes many shows and plays of authors like David Williamson etc. during Sydney Festival. Theatres such as The Wharf Theatre, the Sydney Theatre, the Drama Theatre of the Opera House and the Belvoir St Theatre are some of venues open for all and conducts the plays and shows. The Sydney Dance Company under the leadership of Graeme Murphy has put on contemporary productions since the late 20th century.
Talking about Sydney's music culture, Symphony performs regularly at the Concert Hall of Sydney Opera House and is internationally renowned. This is famous for rock bands and owns many professional rock bands. Many artists began and created their rock bands from Australia began from itself exploring their skills from Sydney to many different parts of Australia.
The City has a prominent indie or lo-fi scene which features many rising, internationally touring bands such as Royal Headache, Circle Pit, Electric Flu and Raw Prawn. Other notable bands from the music scene are Angelspit, Wolfmother, Thy Art Is Murder, and 5 Seconds of Summer.
About the film sector Sydney also has contributed to Australian film industry in many ways. As The City is the most well-known city of Australia many films set-up and many films are filmed in the metropolis every year. The City is Australia's centre for commercial film and media.
Many of the landmarks have been referenced, shown and been the setting for countless films and television programs. Many films have been set in the city, including Finding Nemo, which was set in Sydney Harbour. The international Sydney Film Festival takes place each year in June at various venues in the CBD. Other film festivals in Sydney include the renowned short film festivals Tropfest and Flickerfest.
4. Exploring through the beauty of Sydney
Now its very common that owning such a great pride of being Australia's most developed city and also holds a position in world's best cities list. Its very obvious that The City is a well-known and popular tourist point all over the world. Approximately annual tourist count is 67% also comes in the list of most adorable tourist places in the world.
It has been very popular for artists since ancient times. Watching the map of The City denotes that many of the tourist's attractions are scattered all over the city in different parts of the metropolis. the most famous and visited being the Sydney Opera House and the Sydney Harbour Bridge. Other attractions include the Royal Botanical Gardens, the Art Gallery of New South Wales, the Museum of Contemporary Art, White Rabbit Gallery and Sydney Tower.
5. Sydney Opera House
Sydney Opera House is mainly regarded for its structure and architectural work and is also appreciated and admired for the exceptional structure of the 20th Century architectural work all over the world. The Opera House is a multi-arts venue for performing arts centre. Situated at the foreshore of Harbor the Opera House looks exactly like lotus structure.
Designed by Danish architect Jorn Utzon, but completed by an Australian architectural team headed by Peter Hall, the building was formally opened by Queen Elizabeth II on 20 October 1973 after a development beginning with Utzon's 1957 selection as winner of an international design competition.
6. Sydney Harbor
Sydney Harbor is basically a beautiful scenic beauty of waterways and point of attraction as tourist gets the best place to enjoy sunset and sunrise over the harbor. The waterways of Harbor are almost famous all over the world.
The Harbour is surrounded with shoreline, beautiful scenic points and historic sites. Alive with ferries, yachts and kayaks, one of the world's great natural harbours is also a gateway to other parts of Sydney.
With this also got some more important monuments to visit at least once in a lifetime. Those monuments mainly consist architectural works as well as gains its importance for arts, cultural activities and antiquities. All of them portrays variety of Emotions, Time Period, as well as Antiquities from different time periods. It consists many Museums which are divided as sectors like science and technology, visual arts, antiquities, etc. Let's deep down more to know about the Museums .
Many artists from the lush pastoralism of Lloyd Rees depictions of Harbour to Jeffrey Smart's portraits of bleak urban alienation, from the psychedelic visions of Brett Whiteley to a plethora of contemporary artists.
7. Museums
Sydney has many museums as mentioned above they are all divided in different art sectors. Let's take a look on museums divided as per the art sectors. Firstly, we will see Visual arts museums famous for there innovative arts.
8. The Museum of Contemporary Art
The Museum of Contemporary Art (MCA) at West Circular Quay is Australia's leading contemporary art museum, promoting a mixture of exhibitions from the museum's permanent collection and visiting shows by major international artists. The Biennale of Sydney is an important festival dedicated to the contemporary visual arts, held bi-annually at the MCA and at various other venues around the city and often revealing into the streets. Another visual arts festival held at the MCA each spring is Primavera, a festival focusing on young, up-and-coming Australian artists.
9. The Art Gallery of New South Wales
The Art Gallery of New South Wales (AGNSW), apace with major collections of Australian colonial and 20th-century art and some works by European masters, has the largest and most important collection of Aboriginal art anywhere in the world. The Archibald Prize for portraiture (Australia's most prestigious art prize), the Sulman Prize for subject/genre painting and the Wynne Prize for landscape painting are awarded each year by the trustees of the AGNSW.
There are many commercial galleries aiming mainly on frontline contemporary art all around the inner city suburbs of Woollahra, Newtown, Surry Hills, Paddington, Darlinghurst, Camperdown etc. A recent addition is Art Month , a month-long festival of the visual arts held throughout March and the annual Art & About Festival.
10. Diversity in Culture leading Diversity in Cuisine
Australian food is cooking practices done by the Australians and inhabitants. It has the all cuisine based on indigenous-Australian food. Although as This referred as best tourist place in Australia and has variety of culture it includes cuisine from various parts of the world mixed and some of them are fusion amongst each other.
Since past 65,000 indigenous Australians developed some unique diets and simultaneously the growth of immigration increased a mixed culture affecting aspects of life. One of the aspects is food and this got converted into varieties of forms and new dishes. Mostly the immigration comes from British, European, Asian and Middle Eastern. Revolutionising the habits of original food and cuisine and converting it into mixed form of cultures. yet the authenticity of indigenous food still remains the same.
The mixed cuisine also contains many fan followings and is on demand including in the high rated cities of world. Knowingly, it has become and ultimate source for everyone to have best cuisine there as the expectations of outsiders gets on rising as Sydney owns everyone's hearts with its beauty. Therefore, cuisine of Sydney, Australia includes different dishes and some of those are Barramundi, Sydney rock oyster, Australian prawns, Avocado on toast, Bacon and egg roll, Lamington cake including this it has a special kangaroo meat as is known as "Game" in Australia.
11. High Rated Sydney and its Economy
Sydney being a high expensive city amongst the continent of Australia. Creates an opportunity for people or outsiders to get attracted towards It is its economic growth since past years and its industrialization. It stands first in Australia regarding economic growth and helps Australia to build its economy too. Factors that connects Sydney's rapid growth since years in economy are firstly, due to immigration It underwent industrial revolution and came up with many industries such as finance, textile, trading, manufacturing, etc.
Half of Australia's economy is based on It and also the growth is unstoppable. Sydney's CBD is the largest in Australia and also has plenty of surrounding commercial areas which are considered part of It. A notable one is Parramatta, which is bigger than some state capitals.
12. Extraordinary Sports life of Sydney
Sport is an important part of the culture . New South Wales has attracted many international multi-sport events including the 2000 Summer Olympics, held in Sydney. It was also the host of the 1938 British Empire Games. The Olympic Stadium, now known as ANZ Stadium, is the scene of the annual NRL Grand Final. It also regularly hosts rugby league State of Origin as well as rugby union and soccer internationals. It hosted the final of the 2003 Rugby World Cup and the memorable soccer World Cup qualifier between Australia and Uruguay.
The Sydney Cricket Ground traditionally hosts the 'New Year' cricket test match from 2–6 January each year. The annual Sydney to Hobart Yacht Race begins in Sydney Harbour on Boxing Day, whilst the climax of Australia's touring car racing series is the Bathurst 1000, held at the Mount Panorama Circuit near the city of Bathurst in the Western Plains.
s