The 5 Best Contact Center Technology Solution Providers - 2021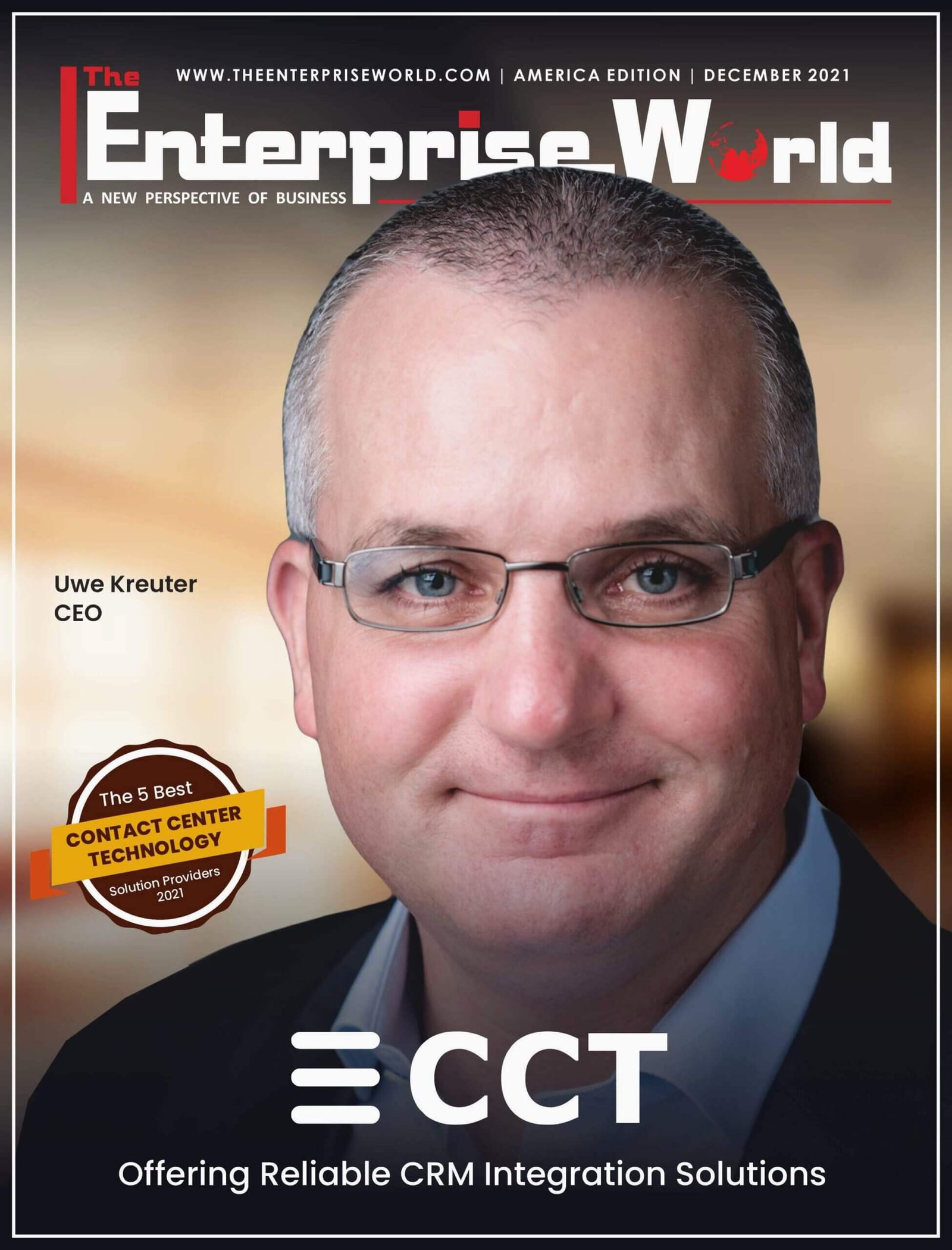 The 5 Best Contact Center Technology Solution Providers - 2021 features,
In today's business world, where fast and efficient rule the market, Contact Center technology services prove to be extremely resourceful and important. As the world is pushing towards digital transformation, these services become even more crucial for companies to have a solid and supportive user experience.
Featured in this edition are some of the leading companies in the Contact Center technology domain. They are some of the most innovative names, providing services that offer end-to-end support and exhaustive customizations. Their vision, innovation, and mission revolve around providing sought-after services with a promise of trust and reliability.
Featured on the cover story is CCT Solutions. The company was founded to provide an omnichannel contact center solution provider & system integrator with the ability to provide unified handling of multiple customer interaction channels – voice, email, chat, SMS/text, IM, callback from the queue, or a call request from the website and social media – all integrated with one or more CRM or custom business applications. Uwe Kreuter, CEO of CCT Solutions has been leading the company since he has more than 25 years of experience in contact center and Unified Communications technologies. They have also launched new innovative services, read on to know more!
Learn more about Anywhere365 and its services which are designed to natively integrate with Microsoft Teams and empower businesses to interact with customers across any channel, from anywhere and at any time. In early 2021, Microsoft's Connected Contact Centers program recognized Anywhere365 Dialogue Cloud as the first solution of its type for Microsoft Teams.
Let's understand what makes Call Journey renowned for being a CX/EX disruptor. The company has changed the way companies gained crucial insights into their customers and their employees. It has also partnered with global leading firms like Microsoft, SAS, and Genesys. The company's passionate interaction experts have combined the best in Artificial Intelligence (AI), Natural Language Processing (NLP), and Acoustic Emotional AI to create an industry-leading analytics ecosystem.
In our leadership talks, we had an insightful interview with Pedro Barboglio, Founder and CEO, Remote Team Solutions. Remote Team Solutions Focuses on Building Great Teams for Great Companies helping companies save more than 60% on employee wage and benefit costs while eliminating the time and resource burden of active employee management and reducing employee turnover rate.
Streamlining Contact Centre Operations To Reduce The IT Costs
Delivering An Interactive AI Platform With An Advanced Ecosystem
Focusing On Building And Staffing Teams In A Better Way