The Most Influential Lawyers To Watch In 2022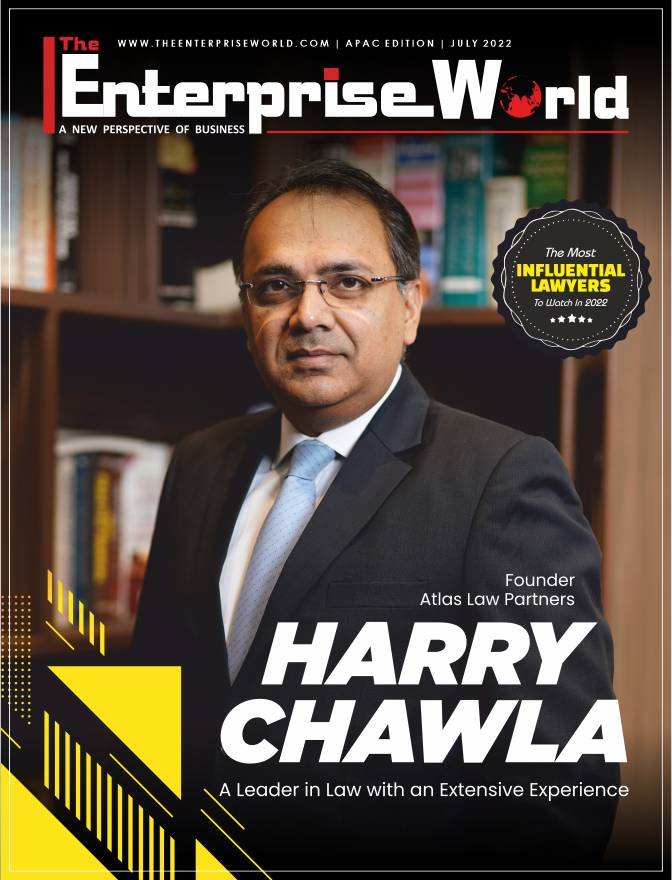 The Most Influential Lawyers To Watch In 2022 features,
Bringing years of expertise in the field of law, Harry Chawla has been a renowned name in the Banking and Finance Sector, Mergers and Acquisitions and Real Estate. With the extensive experience at his disposal, Harry Chawla has played a key role in advising clients in the banking and financial services sector, hospitality, healthcare, automobile, aviation, telecom, IT, ITES, consumer goods etc.
Dr. Kalyan Kankanala, the Founding Partner of BananaIP Counsels and an expert lawyer helping you safeguard your inventions.
Dr. Kalyan Kankanala is the primary founding partner of BananaIP Counsels. Being a well-known IP attorney and author, his expertise in the field has helped the firm and its clients to maximize their business and financial value with the help of their intellectual property assets.
Subathra Mylsamy, an International Business Law expert. In this interview with her, let us find out more about her journey in AKM.
"A full-service corporate law firm, A K Mylsamy & Associates LLP is reputed for offering customized legal services and strategic advice to its clients that suit their legal needs and purposes. The firm promises consistency and long-term solutions in a timely and effective manner. Originally founded as a sole proprietorship by Mr. A.K Mylsamy, it became a partnership firm with the joining of Subathra Mylsamy. In 2010, the Firm formally became a Limited Liability Partnership (LLP). Alongside the partners, the firm is guided by an illustrious advisory board."
Ameeta Verma Duggal, Partner at DGS Associates.
In this interview with her, let us know more about her journey at DGS Associates.
"DGS Associates is a partnership firm founded by Niti Sudhakar and Ameeta Verma Duggal in 2004. DGS Associates is a multi-disciplinary boutique firm situated in New Delhi. The key areas of practice for DGS Associates are Aviation; International Trade & Bilateral Investment Treaties, Corporate & Commercial, Defence, Arbitration, Mediation & Litigation, amongst others."
In an interview with Sanjay Upadhyay, Founder of The Enviro-Legal Defence Firm (ELDF), we shall know more about his journey and personality.
"ELDF's journey, like any other start-up, went through its crests and troughs, trying to convince clients that environmental law services are not to be seen only as a pro bono exercise but also have merit in saving environment and helping those who are affected by environmental decisions and those whose compliance standards have to be improved with specialist inputs."
Sameer Tapia, Founder and Senior Partner of Almt Legal. In an interview with him, let us know more about his journey.
The firm has received a number of accolades over the years as also individuals and partners of the firm. The firm has over the past four years has always ranked in its corporate and
litigation work which has been very notable and received the best firm award, litigation firm of the year award, the Who's Who legal work award etc.
Promising Consistency and Effective Solutions
Excellency in International Trade Laws
Safeguarding Your Invention
Bridging the Gap Between Field and the Courts
Indian Expertise with International Capability