The second edition of conference aims at addressing anemia, malnutrition & food systems affecting developing countries like India.
New Delhi: Sukarya, one of the leading maternal child health organizations in India gears up for the second edition of its conference with a bold vision to bring together the global community of public health organizations, practitioners, experts, researchers & donors. The two-day conference, from September 22 – 23 would witness about 300 experts and professionals from over 10 countries at FICCI auditorium in New Delhi to share their learnings, foster new partnerships and disseminate recent research and tools that can help in lowering the occurrences of anemia, malnutrition and stunting amongst women and children in India.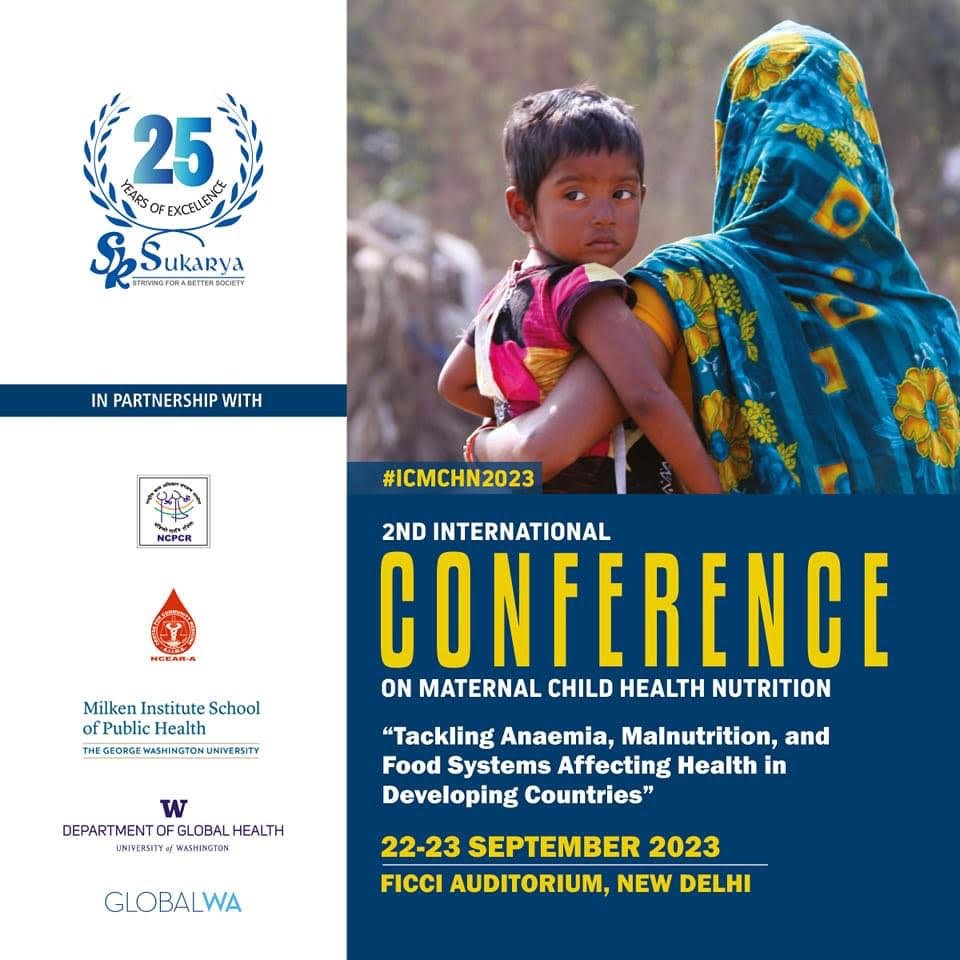 Stressing upon the urgent need to rethink and prioritize a system that puts women's & children's health at the center, Ms Meera Satpathy, Founder & Chairperson, Sukarya expressed that "There's a strong need to bring together the experts, donors and government together to strengthen commitment and investment in the long-due cause of anemia, malnutrition that impacts the society severely economically and socially as well."
The two-day conference will be implemented with the support of global and national partners like National Centre of Excellence and Advanced Research on Anemia Control (NCEAR-A), National Commission for Protection of Child Rights (NCPCR), Department of Global Health at University of Washington, Global Washington, Milken School Institute of Public Health. The Conference also offers multi layers of sponsorship packages with a range of exposure opportunities including prominent logo placement, speaking opportunities, exclusive branding, access to a targeted audience of influential decision makers and scope for a mutually beneficial partnership.
About Sukarya:
Sukarya is one of India's leading maternal child health organizations that has been committed to build a more equitable world via its interventions focused on making health, nutrition, educational opportunities accessible to marginalized women and children. The organization with 25 years of service has been awarded a platinum certification from GuideStar India and happens to be an accredited member of "Credibility Alliance for Desirable Norms". Ever since its inception, the organization has impacted lives of more than 6 million women and children spanned across 650 villages and 120 slums of Delhi, Haryana, and Rajasthan.