Whether working in construction, engineering, general contracting, or industrial, a clean job site is a must. The use of heavy machinery and tools means job sites can get messy quickly. Prompt cleanup of materials and dust is necessary to not only maintain a clean job site but also one that is safe and healthy. In this article, we'll review a few top tips for maintaining a clean job site.
Why is a clean job site important?
A clean job site is important for the safety of all job site workers and visitors. A well-organized, clutter-free job site can also boost the efficiency and productivity of workers, helping you complete projects faster and earn more money. A clean job site helps you avoid dangerous slip and falls, makes it easier to find specific equipment for a task, and helps maintain a positive work environment in which everyone understands the expectations. 
Here are 6 tips for maintaining a clean job site in Pennsylvania:
Tip # 1: Complete an Assessment 
Before putting certain safety strategies in place, conducting a basic assessment of your current needs can be helpful. Do a walk-through and identify any specific areas of improvement. For example, you may notice crew members rarely put tools back, cluttering the workspace. You might also notice that dust and particle accumulation are problems that require regular cleaning. Once you have an idea of what your job site does well and what you could improve on, you'll find it easier to create a cleaning strategy.
Identifying goals for each strategy can also help you structure your plan. A clean job site can lead to fewer incidents, increased employee morale, improved client satisfaction, and less time spent on cleaning tasks. Each of these can be an excellent baseline for measuring success toward your company goals.
Tip # 2: Stock the Job Site With the Necessary Supplies 
You can't expect workers to clean up after a workday if they lack the necessary supplies. Make sure your crew has easy access to the tools they need to tidy the job site, such as brooms, garbage bags, cleaning products, and dusters. Installing a dust collection system can also make removing harmful particles from the job site easier for workers. Not only does this help keep the job site clean, but it also promotes healthier air quality for everyone.
Tip # 3: Assign Specific Tasks 
Assigning certain cleaning tasks to specific workers can also help maintain a clean site. Make sure each worker understands what's expected of them. Give workers time before the end of their shifts to complete these cleaning duties, so they're not rushing to go home. Larger job sites may even have staff on duty who are solely responsible for cleaning. Scheduling your job site cleaners during the opposite hours your crew members work ensures maximum productivity by giving everyone the space they need to work.
Tip # 4: Conduct Routine Cleaning Checks 
Maintaining a clean job site requires commitment and habit. Conducting daily or weekly routine checks allows you and your workers to better understand where you can improve. Routine checks also give you the opportunity to identify any potential safety hazards before they lead to an injury.
Try to schedule these checks for the end of each workday. This gives you time to address any problems before everyone leaves. It also ensures the crew arrives at a clean job site the next morning, ready to jump in and work. The Occupational Safety and Health Administration (OHSA) guidebook can be a great place to start for creating a checklist.
Tip # 5: Frequently Ask For Feedback 
It may also be helpful to ask for crew feedback on what supplies they need to keep the job site clean at all times. Feedback also allows you to learn about barriers to a tidy and clean work site, including a lack of time or crew members who may feel overwhelmed.
Tip # 6: Complete a Final Cleaning After Every Project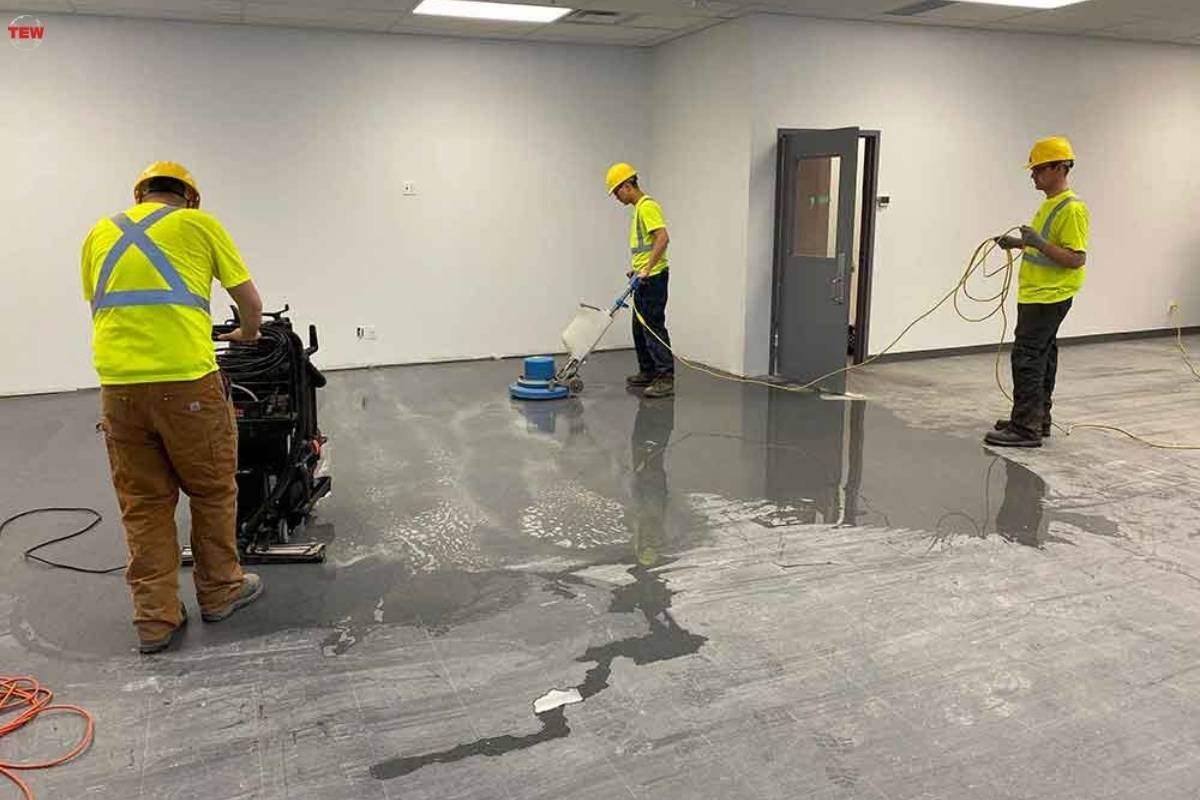 While it's important to conduct routine cleaning and inspections throughout the work, it's also necessary to do a thorough final cleaning before turning the site back over to the client. Give yourself a few days or even weeks for larger jobs to clean up. Bring the cleaning crew and your dust collection system to ensure the finished product is clean and safe for the client. A clean finished product also allows the client to focus on the exceptional work rather than the cleanup job required.
A clean job site should be a priority, whether your crew is going home for the day or you're finished with the project. Keeping up with routine cleaning tasks, like removing dust as it builds or getting rid of old materials, can make it easier for crews to do their work on a day-to-day basis. Certain cleaning products, like industrial dust collectors, also help maintain a clean work site.