Hey, fashionistas and trendsetters, are you ready to turn heads and drop jaws? If you have been feeling like your wardrobe needs a little love or you are just looking for a refresh, you have come to the right place!  
We get it; staying ahead in the fashion game is no walk in the park. Fashion styles change quicker than you may think.  
It's true that something that blows your mind today can be old news by tomorrow. But don't worry about it. We've already done the hard job.
We have searched through runways, fashion weeks, and Insta feeds to bring you the top trending fashion styles that are owning the market right now.
So, get ready to step out in style and be the trendsetter you were born to be!  
Here are Top 9 Fashion Styles That Are Dominating the Fashion Industry Right Now:
1. Oversized Boyfriend Blazers
The oversized boyfriend jacket is no longer just king in business boardrooms; it is also king in casual situations. You can pair it with high-waisted jeans, sleek pencil skirts, or breezy shorts.
It offers a mix of the formal and the relaxed. The beauty of these blazers lies in their versatility, indeed. They can transition from a day look to a night outfit with minimal effort, all while giving that structured, polished feel.
Today, fashion styles and brands such as Nolabels are focusing on creating highly comfortable yet stylish outfits. You can find a variety of options to add that extra layer of style. 
2. Monochrome Magic
The charm of monochromatic outfits lies in their cohesive appeal. Instead of blending multiple colors, fashion styles enthusiasts are turning towards a singular shade for an entire outfit.  
This trend, though seemingly simple, requires a keen eye for detail. Textures, patterns, and accessories play crucial roles in ensuring the outfit remains engaging and not one-dimensional.
The Kaftan dresses, with their origins tracing back to ancient Mesopotamia, have stood the test of time. They come in contemporary styles. Perfect for beach getaways, brunches, or candlelit dinners, their versatility is unmatched.
3. Sustainable Fashion
Embracing sustainability is not merely aligning with a trending buzzword; it represents a profound cultural movement towards responsible consumption.
As society becomes more ecologically aware, fashion styles are following suit. Sustainable fashion is all about employing eco-friendly materials.  
They focus on organic cotton or recycled polyester, adhering to ethical production methods that consider workers' rights and reduce the overall waste associated.
4. Athleisure
Athleisure fashion captures the epitome of comfort fused with contemporary style. Originating from athletic apparel like yoga pants, running tights, and stylish sneakers, athleisure pieces have infiltrated everyday wear.
This trend offers the flexibility of gym-ready apparel while still maintaining a casual yet sophisticated appearance perfect for various occasions.
5. Vintage Revival
The adage 'everything old is new again' holds particular weight in the realm of fashion. Vintage or retro-inspired fashion styles are experiencing a vibrant resurgence.  
It's about iconic prints, high-waisted jeans, classic cuts, and accessories reminiscent of past decades. It's a trend fueled by a sense of nostalgia and the desire to own timeless pieces that have enduring appeal.
6. Gender-Neutral Fashion
The fashion industry is evolving to break free from the constraints of traditional gender norms.
Gender-neutral or unisex clothing designs are gaining increasing acceptance and popularity.
These designs provide an inclusive platform that allows individuals to express their identity authentically.
7. Bohemian Chic
Embrace your inner wanderer and free spirit through the bohemian fashion styles. This style includes a sense of carefree individualism, often portrayed through flowy dresses, intricate floral patterns, and layered jewelry.  
Bohemian chic lets you express an earthy, loving way of life that goes against the usual rules of fashion.
8. Techwear
The future of fashion has arrived in the form of techwear. This innovative trend seamlessly integrates cutting-edge technology with fashion.
It includes garments made from smart fabrics that adapt to your body, built-in gadgets for convenience, and an overall futuristic aesthetic.
9. Minimalist Wardrobe
The minimalist approach to fashion is rooted in the concept that less is truly more. It involves a thoughtful decluttering of your closet, steering clear of fast fashion.
The minimalist wardrobe serves as a backdrop for your creativity, offering a limited but effective array of options to mix and match.
Closing Thoughts
fashion style is more than just clothing; it's a reflection of times, cultures, and personal choices. While trends come and go, what remains constant is the passion and creativity that goes into crafting these styles. As one navigates through the vast ocean of fashion, they're bound to discover styles that resonate, making their mark in the sands of time.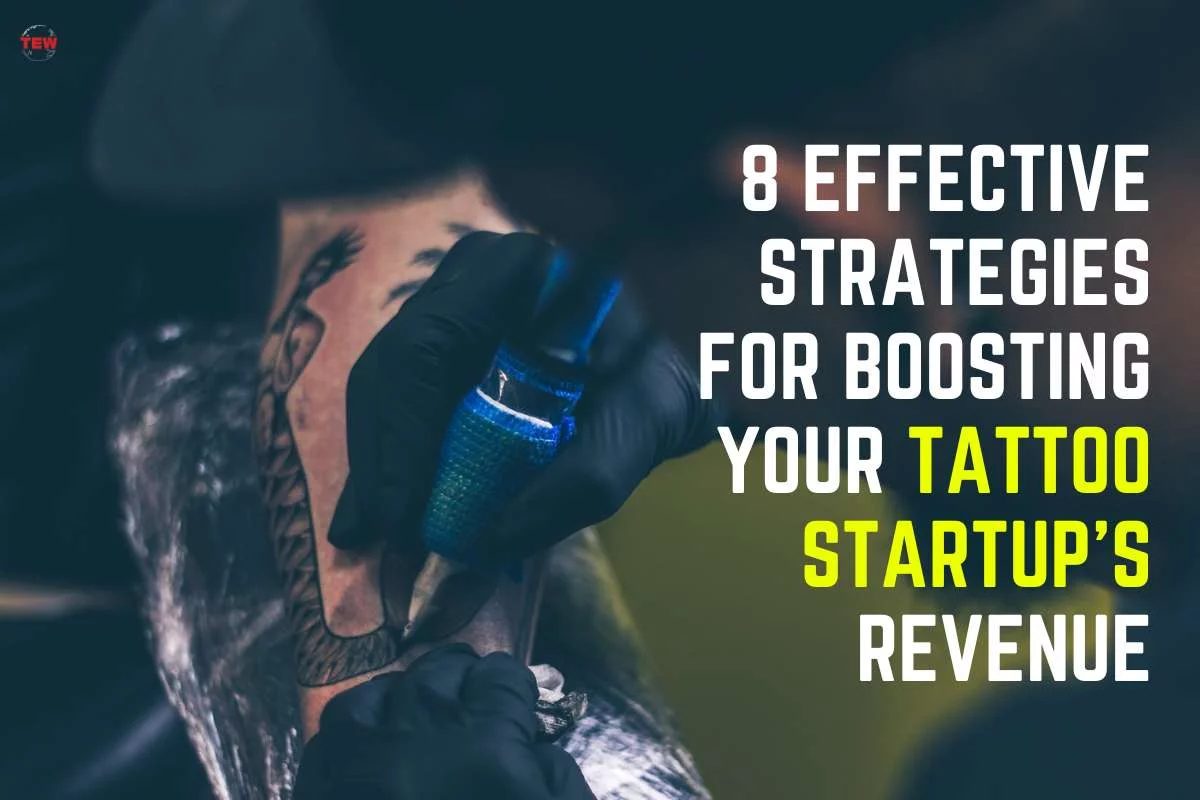 8 Effective Strategies for Boosting Your Tattoo Startup's Revenue
In the tattoo industry, thinking outside the box is essential. There are 26,210 tattoo artists registered in the US today. If you don't think and act uniquely, you will become a part of the crowd, which can be bad for your business.