In the modern digital era, search engine optimization (SEO) is crucial for the success of e-commerce ventures. By enhancing their website's search engine visibility, businesses can boost traffic and, subsequently, sales and revenue.
Yet, mastering SEO is intricate and time-intensive, prompting many businesses to entrust it to agencies. Proficient SEO agencies can guide businesses in enhancing their website's SEO and realizing their online marketing objectives.
This article will provide tips for startups choosing the right SEO company for their e-commerce business. We will discuss the factors that startups should consider when making their decision.
Here are 6 tips for startups choosing the right SEO company for their e-commerce business:
1. Define Your Goals and Needs
Before choosing an SEO company for your online business, ensure you know your goals and needs clearly. Begin by outlining your short-term objectives, such as increasing website traffic, improving conversion rates, or enhancing brand visibility. Simultaneously, consider your long-term aspirations, like establishing a strong online presence within your industry niche.
Look beyond goals, and assess your website's performance, content, and technical needs for potential improvements and optimization. Are you aiming to target specific keywords or seeking comprehensive website restructuring?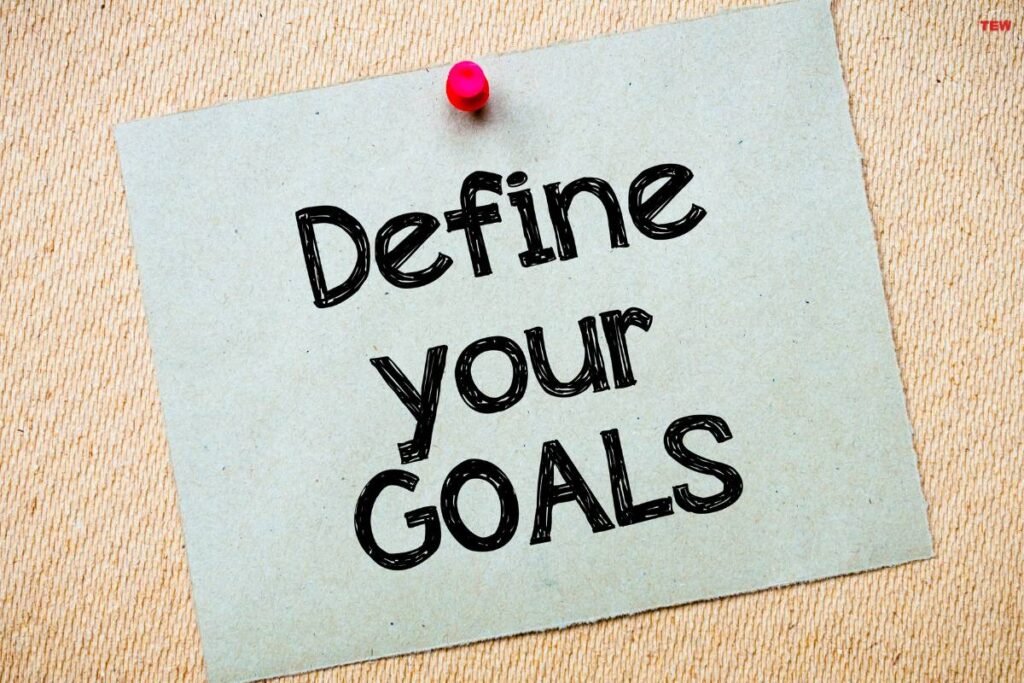 Defining your goals and needs provides a solid foundation to customize strategies for your startup's path. This alignment ensures strategies resonate with your unique journey in the competitive e-commerce landscape as a startup.
Entrepreneur reports that SEO is a popular choice for lead generation. In fact, 61% of B2B marketers believe SEO and organic traffic bring more leads than other strategies. Across all websites, around 51% of traffic comes from organic search.
It underscores the pivotal role of goal-setting in achieving measurable outcomes in the competitive e-commerce landscape.
2. Research and Credentials
A good partnership depends on the company's skills, past work, and experience that can be shown. Begin by examining the company's portfolio, scrutinizing past projects that align with your industry and business model. It provides a glimpse into their capabilities and the results they have achieved for similar clients who started e-commerce startups.
Furthermore, delve into the company's reputation within the SEO community. Online reviews, testimonials, and references from previous clients offer valuable insights into their professionalism, communication, and ability to deliver on promises. A trustworthy SEO firm should have certifications and affiliations, showing dedication to staying updated with industry trends and best practices.
3. Customized Strategies
The best SEO companies will create a customized strategy for your e-commerce business. It means that they will consider your specific goals, needs, and industry. They will also tailor their SEO strategies to your target audience and the keywords that you are targeting.
A generic SEO strategy will not be as effective as a customized strategy. It is because every e-commerce business is different. They have different products, different target audiences, and different marketing goals.
A good SEO company will start by thoroughly analyzing your website and your industry. They will then use this information to develop a strategy to help you achieve your specific goals as a startup.
Data from the Backlinko study supports the importance of customized SEO strategies for e-commerce businesses. Websites ranking top 10 for keywords receive about 3.5 times more organic traffic than second-page ones. Customized services can ensure that you quickly reach the first page of search results. Being on the first page significantly boosts visibility and potential visitors to your e-commerce site.
4. Location and Local Expertise
In the digital age, geographical boundaries shadow as businesses expand their reach across the virtual landscape. However, regarding e-commerce, local expertise can be pivotal in optimizing your startup's online presence. Consider partnering with an SEO company that possesses global proficiency and understands the nuances of your local market.
For instance, if your business is in Kansas, MI, partnering with a skilled SEO firm in the same area can be beneficial. Local experts are attuned to the region's specific search trends, consumer behaviors, and competitive landscape. With this special understanding, they create plans that connect with locals, making your brand visible and crucial in the community.
Similarly, if your e-commerce startup is based in Charleston, SC, collaborating with an SEO company in Charleston, SC, can offer a unique advantage. Local experts can help you reach your target audience as they know where your target audience is spending time online. They can also help you create content relevant to your target audience that will resonate with them.
Mr. Marketing SEO states that by using local knowledge, your online business can customize strategies, connecting digital and local aspects for remarkable success. It further means showing up on Google and using ads to make people know your brand.
5. Transparency and Communication
Trust and communication are vital in business relationships, especially with SEO firms. You should believe they're truthful about methods and results. Effective communication helps you understand their actions and reasons clearly.
Here are some tips for choosing an SEO company that is transparent and communicative:
Ask about their methods. How do they plan to improve your website's SEO? What specific steps will they take?
Get everything in writing. It includes their SEO strategy, pricing, and service terms.
Establish definite expectations. What are your intended outcomes for SEO? How often will you receive updates?
Be proactive in communication. Don't wait for the SEO company to come to you with updates. Ask questions and stay involved in the process.
As an e-commerce startup, prioritize an SEO company that values transparent reporting, readily shares insights, and maintains regular communication channels. It helps your online business handle SEO more easily, adding to its path of success and improvement.
6. Budget Considerations
Navigating the path to e-commerce excellence demands prudent financial planning, and selecting an SEO company is no exception. While opting for the most affordable option is tempting, prioritizing value over cost is crucial. Evaluate the potential return on investment (ROI) an SEO company can deliver in terms of increased traffic, conversions, and revenue.
An article published in Forbes claims that managing SEO on your own mainly requires time, not money, like pay-per-click advertising. Search engines always promote your content, bringing in new customers naturally.
Brightedge found that SEO is effective and affordable, suitable for marketers with small budgets. This strategy ensures success despite limited funds.
It's essential to strike a balance between your budget constraints and the quality of services you want. Look for a company that offers a transparent breakdown of costs, providing a clear understanding of the services included in each package.
To Conclude:
Picking an SEO company is a key choice that shapes your e-commerce startup's online journey and success. As a startup striving for e-commerce excellence, the journey demands careful consideration, research, and alignment with partners who share your vision.
Remember, the right SEO partner is not merely an outsourced service but a strategic ally invested in your startup's growth. By considering these tips carefully, your online business is set to rise in visibility and success. These actions adapt to the changing digital world. Choose wisely, and witness your startup's journey toward e-commerce excellence unfold with confidence and promise.