Due to continuous advancements in information technology, a revolution is taking place in the online digital space. People are looking for more effective and efficient methods for storing and sharing their data. To find a solution to this problem more and more people are seeking the best cloud services out there.
What are Cloud service providers and how do they help companies?
Cloud service providers allow you to streamline all your processes through a common location. It is a cost-effective solution to share information and store data that is accessed by all authorized individuals, like company employees, at the same time. If you need more space you can buy as much as you need to run your business smoothly. You do not have to upgrade the software because it is upgraded by the service provider.
The total cost of these projects comes out to be very low, an affordable solution for even small business entrepreneurs. Cloud services provide you the benefit of accessing all your services through the internet and your employees can work from any part of the world and they can access their work by sitting in any part of the world. You can remain connected with your business even if you are not present in the office.
A business entrepreneur has to pay only for the storage space and they do not have to maintain any hardware or software tools. Your service provider will take care of data storage, security maintenance, and backup responsibilities of your data. If you are interested in learning more about cloud computing services you must a cloud computing course online. You should know the cloud computing syllabus to understand important things and clear its certification exam to become a certified professional.
Cloud service providers help companies by providing different types of cloud computing services. They make public clouds and manage private clouds. Different cloud computing services provided by cloud service providers include Software as a Service (SaaS), Infrastructure-as-a-Service (IaaS), and Platform-as-a-Service (PaaS). Companies are hiring cloud service providers to manage cloud components as it helps in reducing business processing costs.
Different Types of Cloud Computing Services
You can manage and update different components of hardware and software by an in-house team on your business premises. But, if you want to save money you can hire a cloud service company that can manage all parts of the infrastructure through a third party. You can use computing services through a cloud service company or you have to provide them yourself.
Software-as-a-Service (SaaS): These services include ready-to-use applications. It includes customized services or standard services provided by cloud service providers.
Infrastructure-as-a-Service (IaaS): It is the basic thing used for computing. This includes data management services, network services, database services, and virtualization.
Platform-as-a-Service (PaaS): These services include . It uses different operating systems such as middleware, Linux, and Software.
Tips to Choose Cloud Computing Services
The best cloud computing service requirements depend on your business size, needs, IT infrastructure, your future goals, and your present computing platform. A cloud service providers can play an important role in implementing the right plan for your business needs and size. They can help managing the software, infrastructure, and a combination of both.
You need to determine the type of services from the cloud service provider to support your business. This can help you the best cloud computing services.
Another important factor to consider is what type of cloud technologies you can easily manage in your business and which should be opted from a cloud service provider.
When you hire cloud computing services you can focus more on your business and customers. It will help in improving the overall functioning of your business and will also help in expanding your business quickly.
You can hire a cloud service provider for some part of cloud management or the entire cloud-related services.
The Benefits of Using Cloud Computing Services
There are several benefits of using cloud computing services. Some of the important benefits are:
The most important benefit of using cloud computing services is that you can pay for the services that you need for your business. You do not have to spend money on buying equipment for the IT system. Thus, it will help in reducing the cost of setting up your business.
You can easily scale up or down your plan cloud computing services as per your business needs.
You can access the services provided by a cloud service provider from a remote place as well by using a secure network connection. Cloud services help you to save time and move freely anywhere in the world. You do not have to carry your business files along with you every time you away from your business.
The most important benefit of using cloud computing services is that it helps to recover data quickly and efficiently
Understand the similarities and differences between the public cloud, private cloud, and hybrid cloud models.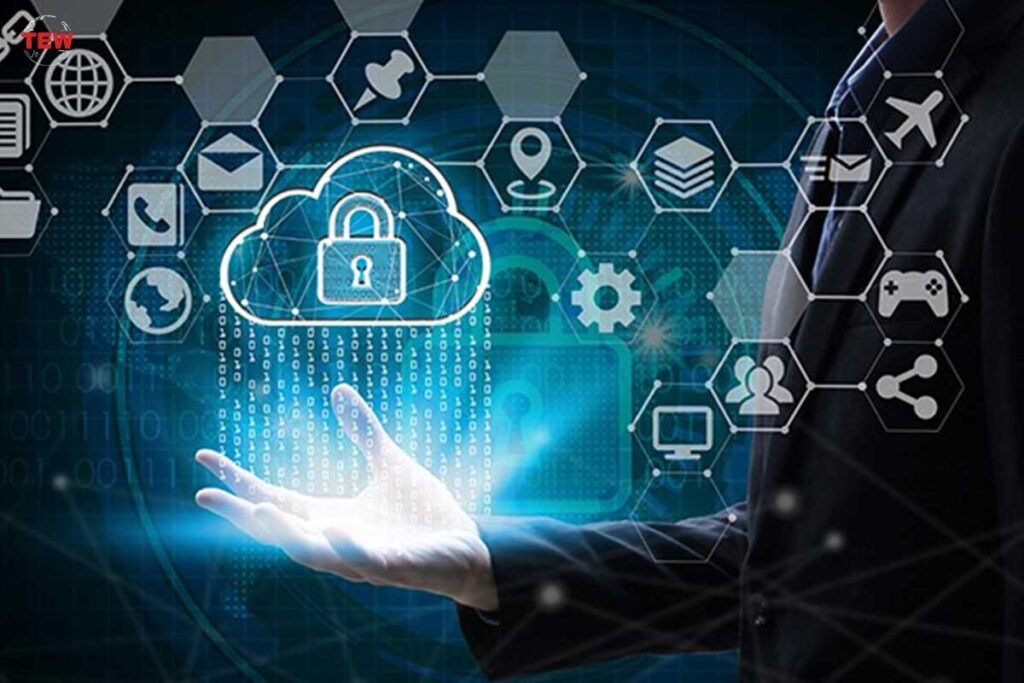 Why is Cloud computing important?
You can read here to know the most important reasons for the growing importance of cloud computing.
Cloud computing helps make decisions. Moreover, it assists you to save money on using a variety of resources or handling lesser sufficiency. Cloud computing gives you the freedom to need the required data.
You can enhance your business by using this technology. You can easily compete in the market. Cloud computing service providers deliver the right resources required in the field of IT at the right time from the proper. You can use different apps in a wide range of domains throughout the globe. This will help you to give a better experience to your clients at a lower price.
You can get access to the latest resources available in the field of IT by using cloud computing services. This increases your speed and it takes less time to provide resources to the developing team. This results in increased agility for your business and reduces cost and helps save time.
Cloud technology is the best thing for small business owners. It helps to boost their growth quickly. If you use cloud computing for your business you can enjoy more benefits at a lower cost.
hen you start using cloud computing technology. You only pay for the services you are using and do not have to pay money for buying hardware and software.
You can also differentiate between the projects that are important for your business. You can focus only on the important resources and ignore others to achieve success in your business.
Sometimes a technical glitch can result in a loss of data. Data loss can affect your business badly. Cloud computing helps to save your data loss during a disaster. Thus, you do not have to worry about losing your data if any disaster may occur.
Technology can help business owners to compete in the market successfully. This technology can help your company to develop improved products quickly and introduce them to the consumers. Small companies can compete with big companies by using cloud technology.
Conclusion
Thus, cloud computing has changed the ways businesses operate. You should look for a reliable and experienced company the best cloud computing services suitable for your business needs. This will help to enhance your business quickly and compete with others in the market. Thus, you should also try cloud computing services for hosting and implementing the applications for your business.