Which drink do you prefer with pizza and burgers, Pepsi or Coca-Cola? It is a usual thing to find Coca-Cola bottles in nearby grocery shops. If you enjoy watching sports, then it is obvious to notice Coca-Cola ads. Have you ever thought about how this brand became so huge and grew as one of your household names? In this article, you will read about the successful journey of one of the world's leading beverage brands, Coca-Cola.
Alternative to Morphine
John Pemberton, who was injured during the American Civil War, is considered to be the man behind the brand. Pemberton, who had a medical degree, was also addicted to morphine and wanted to find some alternative to it. Soon in 1885, he registered Pemberton's French Wine Coca as a nerve tonic. It was inspired by French-Corsican Wine Coca.
The Kola Coca, a Spanish drink, was represented in a contest at Philadelphia in 1885, exactly one year before the discovery of Coca-Cola. In 1888, there were three versions of Coca-Cola in the market. Later in 1953, the company purchased the rights to this Spanish drink. The brand wanted to be recognized by its original name rather than 'Coke'. Moreover, it wished not to get confused with other non-healthy drinks. In 1894, the first bottling of the drink was started at Vicksburg, Mississippi, whose proprietor was Joseph A. Biedenharn.
The Coca-Cola System
(Credit – Coca-cola)
The wide acknowledgment and spread of the brand Coca-Cola were given credit to its unique franchise distribution system known as 'The Coca-Cola System'. The system has been operating since 1889, and the brand generates concentrated syrup which is depleted into a variety of bottles around the world. This strategy helped the company maintain control over the secret recipe of the brand without making efforts to run many independent bottling facilities.
Learning from Mistakes
The brand's products have undergone some transformations driven by necessity. Some of them were supposed to reduce product costs and increase market share.
Removal of Cocaine: During the 19th century when opium and caffeine were perfectly legal in the market, Coca-Cola used to contain small quantities of cocaine in it. Due to public pressure, it took gradual steps to eliminate sources of cocaine from its products.
New Coke: Despite its massive success, Coca-Cola decided to change the formula of its product in response to the huge popularity of its biggest competitor, Pepsi. Soon, 'New Coke' was launched in the market when the company anticipated that people would prefer the sweeter taste of Pepsi. The product was a massive failure since the company underestimated the customer bond with its original product. Within 79 days, the company had to revert to its original product.
Zero Sugar: The company vowed to stick to its original product but change its recipe and packaging due to its zero sugar version. It was an optimization of flavors and existing ingredients.
Sweetener changed to high fructose corn syrup: Due to the high production of sugarcane, its prices dropped significantly. To reduce production costs, the company replaced sweeteners with high fructose syrups.
Recipe and flavor variations: The company introduced new flavors in addition to its classic Coca-Cola. Due to high caffeine and sugar content, some people avoided using classic Coca-Cola and preferred another product like Sprite, Maaza, etc.
Potential Growth
The company has drafted a plan to execute in the upcoming years to spur additional growth. It will guide the company in reshifting its efforts towards more efficient actions. The plan includes:
Focus on developing markets: The world's major population is concentrated in the developing market, and Coca-Cola found a golden opportunity to shift its marketing there. It made brand diversification and created a strong foothold globally.
Brand portfolio optimization: The company has consolidated other products to balance its portfolio. It will be easier to focus on particular brands and spread across the world.
Brand building: With the help of resource allocation, the company delivers world-class targeted marketing.
Innovation: Coca-Cola wants to attract new customers to drink its beverages, hence its goal is to increase the frequency. The company brings more trial products and projects to raise innovation.
Revenue Growth Management: The company is planning to place focus on areas with potential growth with the help of data and digital tools. It will help to target specific consumers and address appropriate product lines.
Digital Transformation: Coca-Cola is undergoing a digital transformation to operate the organization more productively. It is leveraging data-driven decision-making.
Coca-Cola: A Household Name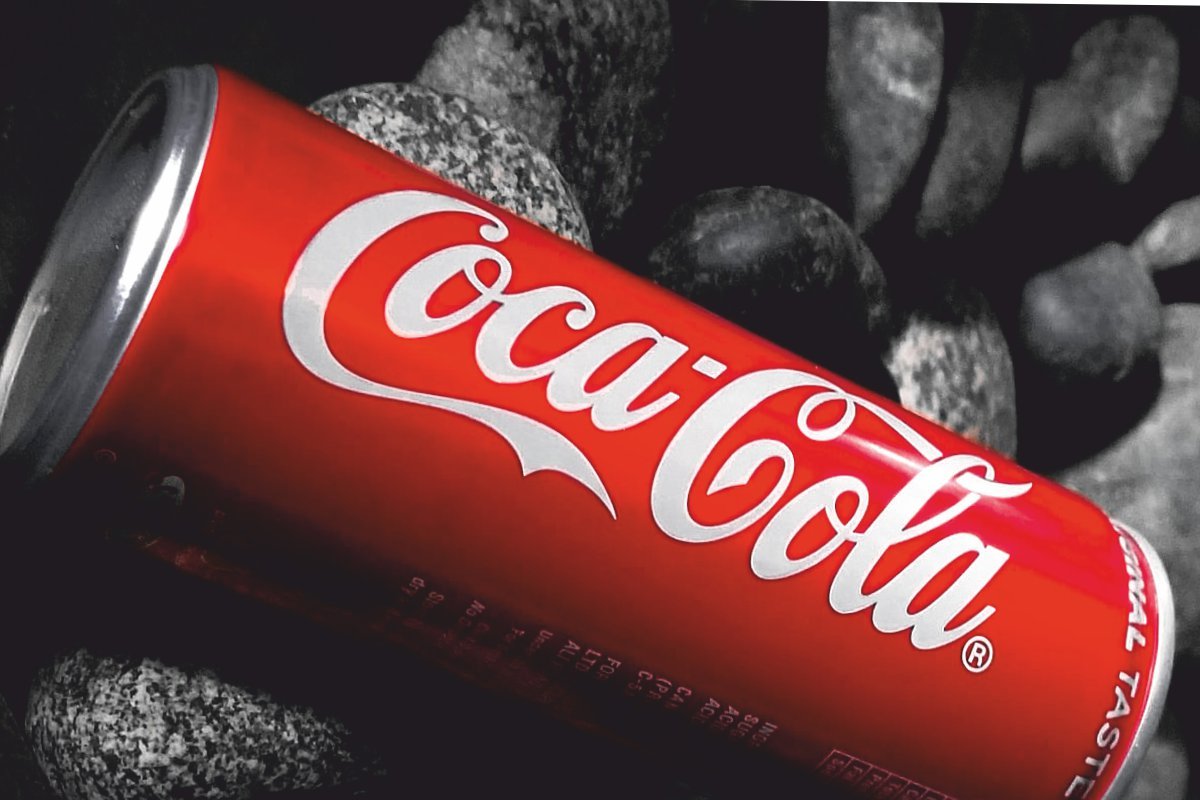 (Credit – Pintrest)
The company's success has been mostly driven by its innovative ways of advertising and marketing campaigns. It was the 6th most powerful brand in 2020. Its advertising budget increased tenfold in the last five years. This is how the company tries to maintain pressure on its competitors. Today, it is making ten percent of its total revenue on advertising and marketing. It includes approximately $4 billion on social media promotions, commercials, sponsorships, and print advertisements. In 1894, the first outdoor wall advertisement to promote the drink was painted in Cartersville, Georgia.
The exclusive thing about Coca-Cola was that from the beginning, it tried to bring human connection through its ads. The company emphasizes making people feel their identity is associated with the product. Its celebrity endorsements have targeted a vast group of customers. Its endorsements included Ray Charles, Aretha Franklin, Magic Johnson, and Elvis Presley. It made the company an outstanding part of local culture which has skillfully attached the country's history, music, movies, etc., and Coca-Cola became a household name.
Inevitable Part of the Food and Beverage Industry
Coca-Cola is popular for its key products Diet Coke and Coca-Cola. It owns 500 different individual brands worldwide. Along with owning these brands, the company successfully built strategic partnerships that helped it to grow exponentially. The list of successful partners includes McDonald's, Subway, Domino's Pizza, Burger King, etc. Furthermore, it has made partnerships with numerous venues around the world like stadiums, movie theaters, concert halls, etc. The company has been part of sponsorship programs for the Olympic Games.
Largest Producer of Plastic
The brand has been part of serious controversies and faced major criticism despite being one of the most successful brands in the world. Being a sugary drink, there were a few health concerns leading to type 2 diabetes and obesity. According to WHO, an adult should consume only 6 tsp of sugar every day; however, 1.5 cups of Coca-Cola contain twice the sugar. Due to this, the company has received a lot of criticism and negative attention.
It has been recognized globally as the single producer of plastic waste. Without a plastic disposal strategy, most of its plastic goes into the ocean and creates environmental disasters. The company started redesigning its bottle to use fewer plastics to reduce the amount of plastic used during the production process. Recently, it introduced a 'Plant Bottle' made from plant-based materials.
Social Media Powerhouse
(Credit – Pintrest)
Coca-Cola has millions of followers across the world, making it a social media powerhouse. The company leverages the social media platform to create awareness about the brand and strengthen personalized relationships with customers. In 2018, it committed to becoming the most optimistic brand on social media. Consumers appreciated this approach and embraced the transformation.
While having a powerful marketing team, it leveraged its millions of followers to create content on its behalf. By using creative hashtags (for example, the #shareacoke campaign) for the brand, it encouraged customers to post Coca-Cola-themed posts. Its social media performance is as follows:
The company's website is ranked 10th among the "Food & Beverages Category" and receives 1.8 million daily visitors.
8% of the total traffic comes from YouTube, which features promotional videos on the channel.
The LinkedIn account has 6 million followers and regularly posts company updates for the business community.
There are 3.3 million followers on its Twitter account, which consists of 300,000 tweets.
The Instagram account boasts 2.8 million followers and promotes short stories about the brand.
With a staggering 105 million followers, the Facebook account ranks as the 5th most followed account on the social media platform.
Key Takeaways:
Here are some key takeaways from the case study of Coca-Cola:
The company's long-term strategic plan includes focusing on developing countries to leverage their population and their needs. Consumer beverages have huge growth potential, which may revamp their operational network.
Its advertising approach addressed human connections to bring more innovation and creativity to the world of advertising.
Despite being criticized for having negative impacts on health and the environment, Coca-Cola continues to grow into the world's number-one brand in the beverage category.
The secret of its success lies in cracking strategic partnerships with successful brands and expanding its business all over the world.
Within a few times, Coca-Cola was identified as an American icon by inserting its products into movies and television services. It became part of local culture and grew as a household name.