Instagram is one of the most popular social networking platforms, with over 1.7 billion active users. With such a massive audience, it's no surprise that everyone wants to blow up here. Read More Below To Find Out Some More Effective Tips to Blow Up on Instagram.
For those who may not be familiar with the term, "blowing up" on Instagram refers to gaining a large number of followers and engagement on the platform. It's a common goal for creators, influencers, and business owners alike, as it can lead to more exposure, collaborations, and even revenue.
However, sadly blowing up on Instagram is not easily achievable. From fashion bloggers to foodies and fitness enthusiasts, the competition is fierce, and standing out can be challenging.
Fortunately, that's where our tips come in. From optimizing your profile to creating eye-catching content, we'll cover everything you need to know on how to blow up on Instagram.
8 Effective Tips to Blow Up on Instagram ;
Here are eight easy tips on how to instantly blow up on Instagram:
1) Optimize Your Bio
As the saying goes, "You never get a second chance to make the first impression." So, make sure your Instagram account bio is optimized, as you only have 7 seconds to make the first impression.
To optimize your bio, start by writing a clear and concise description of your brand or business. Use keywords that your target audience is likely to search for, and make sure to include a call-to-action that encourages Instagram users to follow you or visit your website/blog post.
You can also use emojis and line breaks to make your bio more visually appealing and easier to read. And don't forget to add relevant and trending hashtags!
2) Create High-Quality Content
Instagram is a visual Social media platform. Make sure you're posting content that's high-quality, visually appealing, and engaging. To create attractive content, use a consistent color palette and aesthetic, and make sure your photos are well-lit and in focus. You can also experiment with different types of content, such as videos, reels, and stories, to pull in the target market and keep your followers engaged.
3) Post Regularly
Did you know that consistent posting increases engagement by 50%? According to stats, you should post at least 3-5 times a week to grow your Instagram. Basically, the Instagram algorithm favors accounts that post more frequently. So, the more you'll share content, the better your chances of ranking in the user's feed. So, create a content calendar, as it will help you determine how often and what types of content you want to post. You can also use an online scheduling tool to schedule your posts in advance.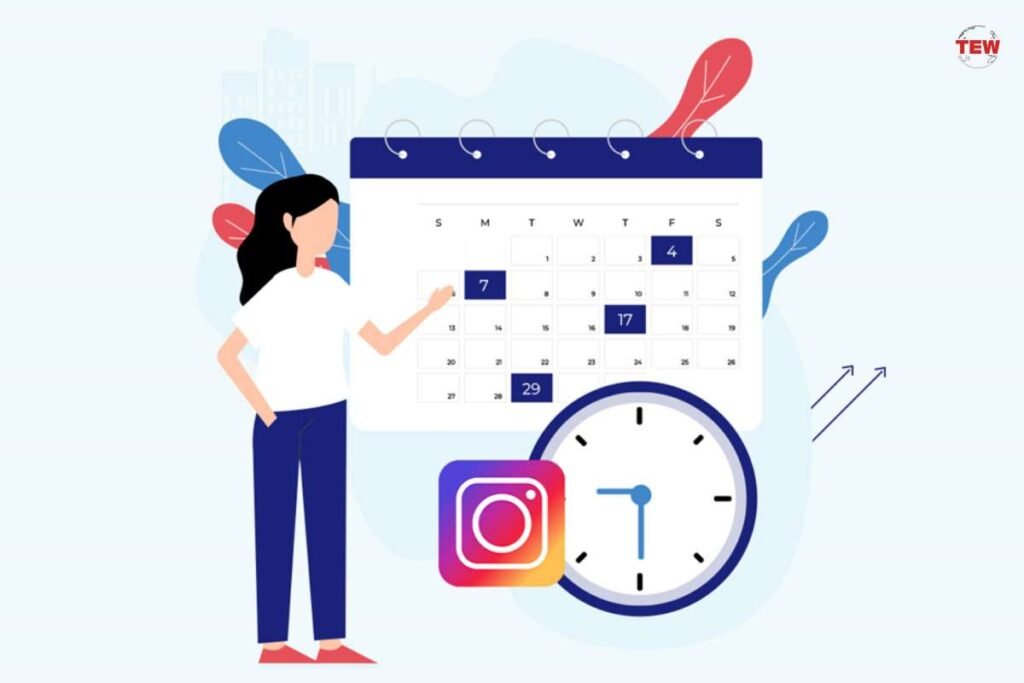 4) Using the Right Hashtags
Hashtags are a great tool for increasing your reach, attracting new followers, and growing your profile on Instagram. To use hashtags effectively, start by researching relevant hashtags your target audience is likely to search for.
You can then use up to 30 hashtags in your posts and stories to increase your visibility and reach. But to attract people interested in your content, 3-5 specific hashtags trending in your niche are more than enough.
5) Increase Your Followers and Engagements
Having a large following and engagement is the most Effective Tips to Blow Up on Instagram, approach to becoming a hit on Instagram. However, gathering followers is not easy. Even celebrities and famous personalities have to wait months and years for organic growth.
So, even if you are popular in real life, you will need to be patient to gain a high number of followers on Insta. However, you can purchase real and active Instagram followers to quickly grow your account. By purchasing followers, you can quickly increase your follower count and social proof, which can help attract even more followers in the long run.
6) Collaborating with Influencers
Collaborating with influencers in your niche helps you reach your ideal audience and increase your credibility on Instagram. To identify and approach influencers, start by researching hashtags and accounts in your niche.
You can then reach out to influencers who align with your brand and offer to collaborate on a sponsored Instagram post or partnership. Make sure to establish clear expectations and goals for the collaboration to ensure a successful partnership.
7) Engaging with Your Audience
Engaging with your audience is key to building relationships and increasing loyalty on Instagram. Instagram engagement indicates that people like and interact with your content. Effective Tips to Blow Up on Instagram, attracts more people to your content, ultimately growing your presence.
Likes, comments, shares, saves, and DMs (direct messages) are all different metrics to track engagement. So, if you want increased engagement, tell your followers to perform these actions.
Remember, communication is two-way, so you also have to engage with your audience as well. Make sure to respond to comments and direct messages in a timely and thoughtful manner. You can also use Instagram Stories to ask questions, host polls, and share behind-the-scenes glimpses of your brand or business to boost interaction.
8) Run a Giveaway
Running a giveaway is a fun and Effective Tips to Blow Up on Instagram, to increase your followers and engagement on Instagram. To plan and execute a successful giveaway, start by deciding on a prize and entry requirements.
You can then promote the giveaway on your profile and through Instagram Stories to increase engagement and attract the targeted audience. Don't forget to announce the winner and follow up with any necessary prize fulfillment to ensure a positive experience for everyone involved.
Conclusion
Instagram can be a tricky beast to tame, but with the right strategies, you can make it work for you. Just by implementing a few simple techniques, you can quickly and effectively grow your following.
Start by focusing on your content. Create posts that are visually stunning and tell a story. Don't be afraid to get creative and experiment with different formats like Reels, Stories, and IGTV. Next, engage with your followers and the wider Instagram community. Respond to comments, like and share other people's content, and use relevant hashtags to help your posts get discovered by new audiences.
By following these Effective Tips to Blow Up on Instagram and staying consistent, you'll be well on your way to blowing up on Instagram and creating a community of loyal followers who can't wait to see what you'll post next!