Based on the popular shows on DIY Network and HGTV, it may seem like renovating a house only takes around 24 minutes. However, everyone knows this portrayal is far from reality. The fast-shot remodeling style, accompanied by glib hosts, can misrepresent the true complexity and challenges involved in home renovation.
Before embarking on a whole home renovation, it's crucial to grasp the scope of the undertaking. Examining the components involved in a major home renovation will provide valuable insight into the process and aid in effectively planning your projects.
Start With Design and Planning
To begin your renovation journey, you can start with a simple sketch on a cocktail napkin, detailed architectural plans, or a clear set of thoughts on the remodeling process. Correcting mistakes beforehand can save both costs and frustrations as the remodel progresses. Ensuring adequate funding is one of the primary considerations before diving into the project.
Create a "yes/no" list of do-it-yourself projects versus those that require professionals' expertise. For the tasks you wish to delegate, search for suitable contractors and subcontractors. If necessary, apply for permits for the DIY projects, though contractors typically handle permit applications when hired, says Austin Fain, Owner of Perfect Steel Solutions.
Consider the Bigger Projects
Among the significant projects you may undertake, roof replacement or repair, foundation fixes, water infiltration solutions, and window and siding installation or repair are the most crucial. Prioritize these large projects as they can impact subsequent renovations.
Ensure the structural integrity of your home renovation to safeguard future endeavors. Address foundational issues and any structural problems to prevent potential hazards. Strengthen the foundation and undertake major repairs to weakened walls, joists, and carrying beams.
After securing the foundation, the next focus is on keeping the house dry, involving the roof,
siding, and windows. Begin by repairing or replacing the roof, ensuring its integrity. Address seriously damaged windows that could potentially hinder future remodeling efforts. For less severely damaged windows, consider postponing repair or replacement until later in the process.
Similarly, with siding, prioritize repair or replacement if it poses a risk of water infiltration. For siding with minimal damage, it can be addressed at a later stage in the renovation, says Robert Fields, Owner of ATX Stained Concrete.
Plan for Demolition
Before commencing with later projects, it's essential to tackle the demolition and disposal of sections in the house that will be replaced. This significant undertaking is often underestimated while home renovation, leading to time constraints and last-minute adjustments during the project's execution.
Rent a large waste container to handle the debris efficiently. Proceed with a cautious demolition of the areas to be renovated. If you won't be residing in the house during the renovation, it is advisable to demolish as much as possible to streamline the process.
Think About Structural Carpentry
Carpentry work that supports other construction is referred to as structural carpentry. This encompasses tasks like relocating walls, erecting new walls, installing beams for added upper-level support, introducing new doors, removing existing doors, framing for new windows in new construction, or substantially enlarging window openings.
While some of these projects can be taken on by a skilled DIY enthusiast, certain tasks, such as enlarging window openings, may necessitate the expertise of a contractor, says Ilia Mundut, Founder & CEO of HeftyBerry.
Plan Out HVAC, Electrical, and Plumbing Jobs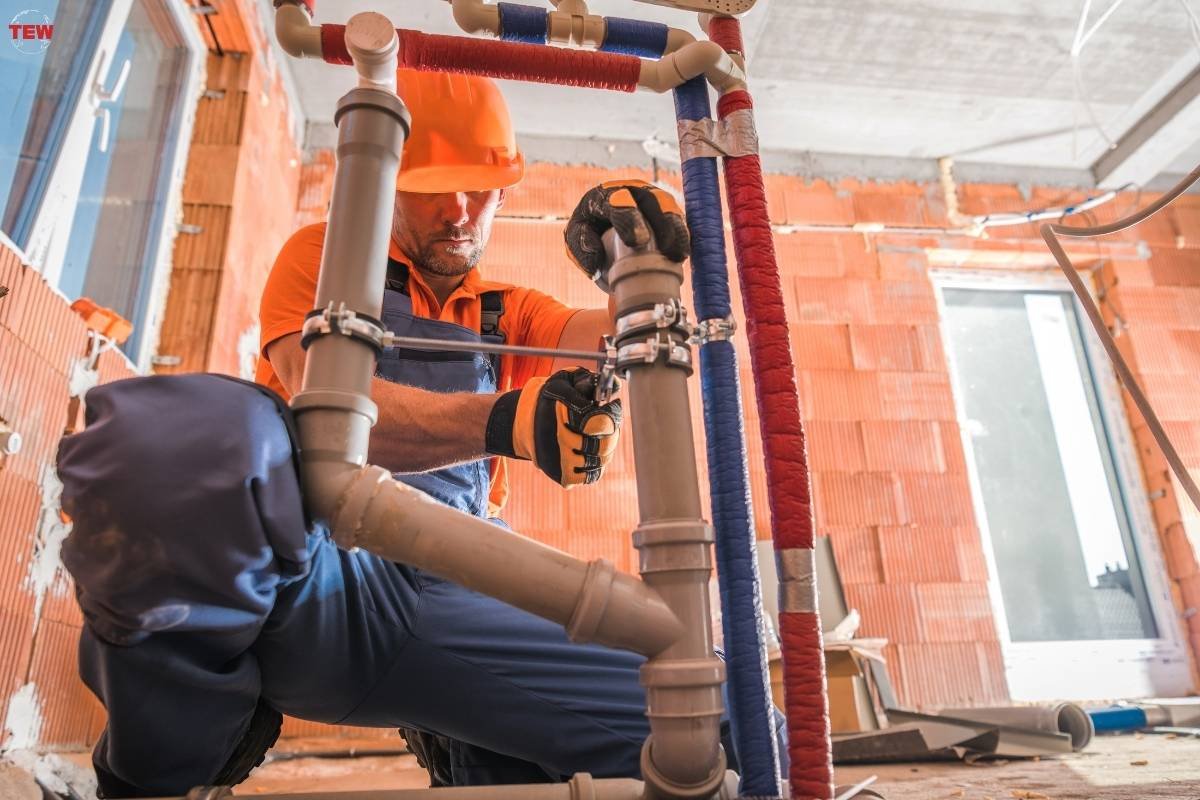 These crucial services must be installed while the walls and ceilings are open, as it facilitates the installation process. With open walls and ceilings, HVAC companies can easily install ductwork for central heating and air conditioning, while electricians and plumbers can efficiently run new electrical and plumbing systems. This opportune moment ensures a seamless integration of these essential components into the overall renovation process.
Consider the Windows
Window installation is a significant aspect of most home renovation, whether for the entire house or specific areas. While installing new-construction or replacement windows is a task some homeowners may attempt, it's essential to be aware that DIY efforts could void the manufacturer's warranty. Before proceeding, carefully review the warranty requirements, and if needed, consider hiring a professional. Opting for professional installation can protect the warranty, potentially saving you from future complications and headaches.
Plan Out Insulation and Drywall
Before proceeding with drywall installation, it's crucial to insulate the house properly. Explore various insulation options and plan to use different types for different areas of the house, such as walls and the attic. While you may be able to handle insulation installation yourself, ensure that you do it correctly.
Following insulation, the next step is to close up the walls with drywall. This involves hanging sheets of drywall, applying drywall compound, and allowing it to dry. Once dried, the surface is sanded smooth, and the process may be repeated for a seamless finish. With practice and patience, you might consider tackling this task on your own, although seeking professional assistance is also an option.
Brush up on Fine Carpentry Skills
After completing the structural carpentry, the next focus is on non-supportive carpentry, which includes installing baseboards, molding, trim around windows and doors, and built-in elements like bookcases or breakfast nooks. Fine carpentry adds the finishing touches to your home renovation, enhancing its overall aesthetics and providing a polished look. This attention to detail in carpentry elevates the overall appeal and feel of your house, completing the renovation project with a sense of sophistication.
Move on to Interior Painting, Wallpaper, and Other Finishing Work
Painting interior walls, hanging wallpaper, and staining or sealing trim are tasks that many homeowners can undertake themselves. Additionally, painting, molding and trim can also be managed by DIY enthusiasts. However, it is crucial to schedule these detail-oriented surface finishes as one of the final tasks indoors to avoid potential damage to other elements of the renovation process.
Determining whether to paint before installing or sanding the flooring can be a debatable decision. If you lay the flooring first, there is a risk of paint getting on the flooring during the painting process. Conversely, painting first may result in the floor sander inadvertently scuffing your walls. Considering this, careful planning and coordination between tasks are essential to ensure a smooth and successful renovation without causing unintended harm to other components of the project.
Install Flooring
The choice of your final floor covering will depend on the specific room's requirements. For living and bedroom areas, options like laminate, solid hardwood, engineered wood, or carpet may be preferred, while bathrooms and kitchens may benefit from materials like vinyl, tile, or marble. Regardless of the type of flooring you choose, it is advisable to schedule its installation as late as possible in the renovation process.
By installing the flooring towards the end, you can safeguard it from potential significant damage that may occur during other construction activities. This strategic approach ensures that your chosen flooring surface remains in optimal condition, providing a beautiful and durable finish to your newly renovated spaces, says Daniel Sarrero, Co-Owner of SEA Concrete Contractors Seattle.
Move to the Exterior
With the interior of the house nearing completion, it's time to shift focus to the exterior. As the majority of the house is finished, it is now safe to proceed with installing gutters and siding. Careful timing is essential, as doing this earlier might result in doors and windows being punched out, potentially compromising the exterior work.
Additionally, at this stage, you can explore external renovations that are connected to the house, such as adding a front porch or sunroom, seamlessly integrating them into the overall design. Simultaneously, you can also consider separate structures like detached garages or swimming pools, which complement the house's transformation and enhance the outdoor living spaces. You can also take indoor activities outside with an outdoor kitchen. Make sure you're look for providers who can give you high quality solutions for each of the components of your kitchen, from the grill and electric wiring to the storage space for your outdoor kitchen. Thoughtful planning and coordination ensure that both the interior and exterior elements of your home renovation come together harmoniously, resulting in a successful and well-executed project.