In recent years, live sports betting has become a significant component of the online betting experience. It has become more popular and necessary for betting operators, with most now having a separate live section for their customers.
Hence, it's not surprising that bettors consider it an essential feature to draw them to the bookmaker in the search for a sportsbook. So, we have examined all the best live betting sites that players could use for this purpose in this guide
On this subject, Tim Harrison, a betting expert with BetZillion, spoke with The Enterprise World about what live betting entails, tips to aid bettors during live games, and its benefits to players.
What Is Live Betting?
Live betting is what it sounds like it is. It involves wagering on sports while the game is ongoing. However, unlike pre-game betting, live betting odds keep changing during the game due to actions unfolding. So, you must be alert and know what betting market you intend to play, so you don't miss out.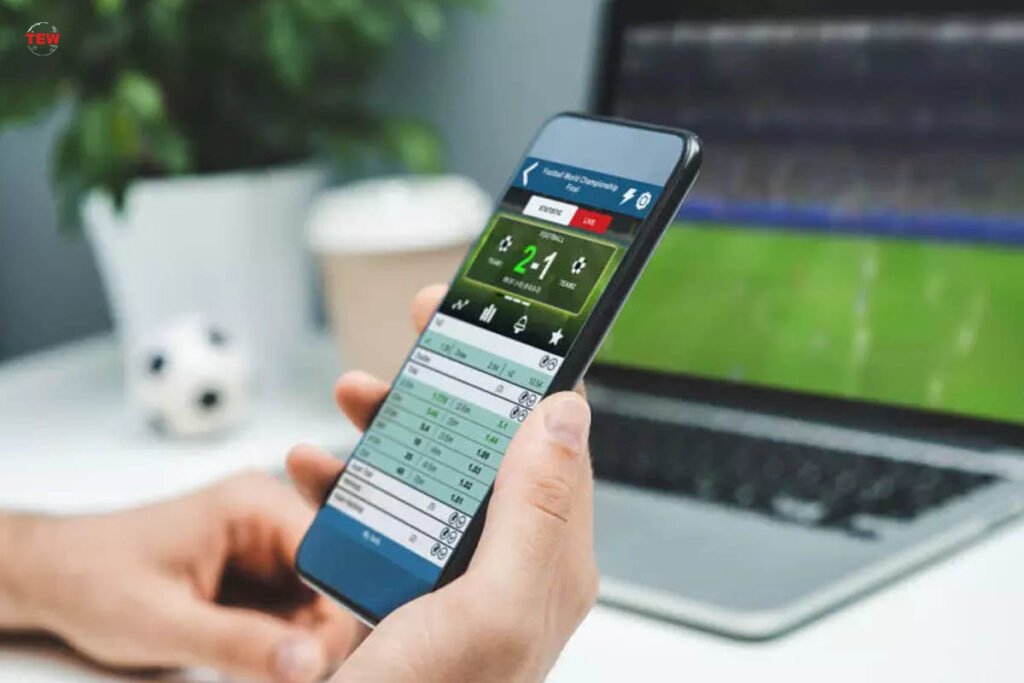 There are a whole lot of betting options available during live games. Asides from the regular types of pre-game markets you'd also find in live matches, top live betting sites also provide certain markets like the next goalscorer, team to score the next goal, etc.
A bettor may decide to place a 'Team A to score next goal' bet on the Red Devils based on how he reads the game. For instance, let's look at a Europa game between Manchester United and Barcelona with the English team leading 1-0 and in the 63rd minute already. If Man United score next to make the score line 2-0, he wins the bet. However, the live wager is lost if Barcelona scores to make the scoreline 1-1.
Advantages of Live Betting
With live betting, punters could enjoy some benefits. Let's briefly highlight a few advantages of this feature;
1. It Aids Your Decision Making
The main benefit of live betting is that it allows you to make decisions based on the action you see at that moment. For instance, a key player might get injured during a game, affecting the team's flow. That way, you can react and place a bet as necessary. Since you're putting on a live game, you'd know what to do, but if it's pre-game, you can't make amends to your bet.
2. It Provides Hedging Possibilities
Live betting provides hedging opportunities to bettors who wager before the start of a game. For instance, if the team you're backing scores early in the game, you can hedge your bet by betting on the trailing side for a gain. Alternatively, if your team is trailing, you can limit your potential loss by placing a wager on the team in the lead during a live game.
3. Usually Entertaining
Watching a game live and betting on that game can be fun. Also, you gain more experience and expertise when you place bets constantly while watching the action unfold. That way, you can focus on many things to help you make good predictions.
Disadvantages of Live Betting
Players could encounter bad days with live betting if they fail to approach it cautiously. Let's briefly highlight a few of the downsides of live betting.
1. Difficult to Formulate a Plan
When betting traditionally, it's rather simple to stick to a plan, especially when it involves what and how much we wager. With live betting, we have no idea what we'll be betting on or where the day will lead.
2. Addictive
Live betting has a unique feel, pace, and intensity that can be addictive. It's not the ideal choice for bettors who find it challenging to maintain composure when betting daily, hence losing more money.
3. No Reflection
Live betting does not give room for reflection, resulting in poor choices. You have to immediately decide whether to bet or not, hence, putting a lot of pressure on bettors, and not everyone can thrive in that circumstance.
Live Betting Tips:
There are some measures you must put into consideration to excel in live betting. What are they?
1. Develop Your Timing
Timing is a crucial skill for live betting. Keeping an eye on the betting odds is essential because doing so will enable you to take advantage of any good swings. It would help if you also utilized your understanding of the sport to determine when shooting is appropriate.
2. Employ the use of Live Streaming
One of the best ways to enjoy live betting is to see as the game happens. Watching an event unfold rather than merely reading text commentary can offer a much greater understanding of what's going on and aid your prediction.
3. Use Statistics
Most of these live sports betting websites offer up-to-date statistics of sporting events as they happen. Analyzing statistics for various sports would be quite helpful in your predictions for live betting.
How to Place a Live Bet
Placing bets while actions are ongoing is straightforward. If you're generally familiar with betting, this shouldn't be a problem.
Below is a step-by-step guide to placing a live bet.
Choose your preferred live betting website and register an account.
Then log into your registered account.
You'll usually find the live bet section on the homepage at the top or in the menu. Click on it.
The bookmaker will display various live events you can choose from.
When you click on any live games, all the betting markets will open so that you can choose.
After choosing your betting option, enter your stake amount and click submit.
A little TV or camera icon will indicate if the match is available for streaming, which could aid your predictions.
Conclusion
One of the ways to get the most out of your betting experience is via live betting. It's fun to place bets and watch how the game unfolds. Live betting can be profitable if done sensibly and strategically. We've highlighted a few tips and provided some benefits this betting offers. You also can start placing live games today!