Mexico has always piqued the interest of tourists with its beautifully rich history, cultural roots, and globally celebrated cuisine. The country is also naturally blessed in other regards, such as ancient ruins, breezy beaches, spectacular mountains and canyons, sandy deserts, and deep forests, which only add to its beauty.
The country is a paradise for tourists looking to embark on exciting places. However, if you are unsure whether or not you shoulds visit this beautiful country, you are at the right starting point. We will help make that decision easy for you, let's dive in!
Top 3 Tourist Attractions You Should Visit
The country is home to a number of spots, making it a preferred destination by tourists all over the world. However, here are three spots you shouldn't miss if you're in the country:
1. Chichen Itza
The country is known for its numerous Mayan sites. Chichen Itza is the most renowned and visited site by locals and global tourists. Alluding to its archaeological beauty, Chichen Itza was declared one of the Seven Wonders of the World. Despite being built somewhere around the 19th and 20th centuries, the buildings, temples, and palaces of today are still in surprisingly good shape.
(Credit: Unsplash)
The Pyramid of Kukulcan, aka El Castillo, is the prime landmark that often catches the most attention at Chichen Itza. Unlike other Pyramids, what makes it unique is the mix of the temple terrace structure made with stones and Chichen Itza. The two, when combined, create the illusion of serpents crawling on the side of the pyramid.
2. Tulum
If crystal-clear beaches are your thing, then Tulum will not disappoint you. Whether you are looking to explore exquisite food or alcoholic beverages, you will find bars and restaurants here that suit your taste adequately. However, before visiting Tulum, it is worth noting that there are three different Tulums, located at different places that are not too far from each other yet not too close. To avoid any slipups, here are those three types:
Tulum Pueblo: Located near the south of the Coba junction, The Town Center is often called Tulum Pueblo.
Tulum Playa: Spread across 10km of the Caribbean coastline, Tulum Playa is also known as Zona Hotelera.
Tulum Ruinas: This is the site where Tulum Mayan ruins reside.
3. Teotihuacan
While the founders of these mysterious pyramids are unknown, one thing you can be sure of is their mesmerizing beauty. Resided 50km away from the northeast of the City, Teotihuacan used to be home to gigantic temples, palaces, squares, and stadia. The word Teotihuacan translates to birthplace of the gods, and the Aztecs who named it, also believed it to be the starting point of the universe.
A Truly World-Class Mexican Cuisine
While foods in Mexico need no Introduction, here are some dishes that we have handpicked that you should not miss:
1. Tacos
(Credit: Unsplash)
Taco is the most famous dish in the country, savored globally. A taco, in general, is anything eaten on a piece of soft tortilla. While there are several types of tacos, the classic one is grilled over coal and served with a filling of thinly sliced meat—of your choice, topped with Onion, Guacamole, and a wedge of Lime.
2. Mole
Recognized as the national dish, a Mole is a type of sauce prepared using more than 20 ingredients and served over chicken or turkey. The moles can vary depending on the region you are visiting. However, the most common varieties include red mole, green mole, yellow mole, and black mole.
3. Chile En Nogada
Prepared using poblano peppers, the dish is stuffed with a mixture of meat, fruits, and nuts and poured with a smooth walnut sauce on top. To creatively showcase the colors of the Mexican flag, the dish is often garnished with pomegranate seeds and cilantro.
4. Guacamole
As with Tacos, Guacamole is also one of the renowned dishes representative of Mexican food culture. As the largest producer of the fruit, Avocados of Mexico are used to make the dip, and it's generally paired with tortilla chips. The name, Guacamole, stems from the Nahuatl word "ahuacamolli," meaning "avocado sauce." The dish loved by the global foodie population is a must-have if you're in the country.
5. Chocolate
While chocolates from countries like Switzerland and Belgium have made a name for themselves, not many know that the birthplace of Chocolate is actually Mexico. At one stage, Chocolates were used as a currency due to their high perceived value and have played a part in religious ceremonies.
Tabasco, one of the Mexican states, produces around 70% of the country's cocoa. Chocolate lovers visiting can take things further as they explore the local chocolate museums. That includes the Museo Del Chocolate in Puebla and the Museo de Chocolate Maya in Riviera Maya.
6. Tequila
Tequila is one drink you should count on to upgrade your drinking palette. Tequila in Mexico is a subjective matter, however, our advice is to find the one that suits your taste, and it shouldn't be too difficult either with many brands to choose from.
Originating in Mexico, Tequila is made with the use of the blue agave plant. An interesting fact about tequila is that it has to be made in specific regions of the country to earn the honor of a Tequila. The authorized parts include Guanajuato, Jalisco, Michoacán, Nayarit, or Tamaulipas.
4 Renowned Personalities from Mexico
1. Checo Perez
Sergio Perez, nicknamed Checo Perez, is a Mexican-born Formula One Racing driver representing the Red Bull Racing Team. After a career kickstart with carting, Checo slowly made his way up to the pinnacle of motorsport, F1, with his grit and talent. With Formula One gaining global popularity, Checo's fanbase is also reaching new highs. Today, many fans and pundits call him the "Mexican Minister of Defence" for showcasing his superior driving skills.
2. Salma Hayek
Salma Hayek is a renowned Mexican Actress born in Coatzacoalcos, Veracruz. She aspired to be an actor from a young age, and rose to fame with her character in the Mexican telenovela "Teresa" in 1989. Although she began with relatively smaller roles, she later played characters in prominent films such as Frida, Desperado, and Traffic, and other films, as her career progressed.
3. Carlos Slim
Carlos Slim is a Mexican-born entrepreneur who once topped the list of wealthiest people in the world. He has amassed his wealth through contributions in various sectors such as communications, insurance, construction, energy, mining, retailing, finance, and more.
For many years, a primary part of his holding was his ownership of the Mexican telecommunication company Teléfonos de México, also known as Telmex. In addition to that, he has also contributed to the philanthropy field by founding a not-for-profit art museum called Museo Soumaya.
4. Javier Hernández
Javier Hernadez, also lovingly nicknamed "Chicharito," is a footballer born in Guadalajara. How did he get his nickname? Chicharito, meaning pea, was given to him for his green eyes.
Football was always a big part of Chicharito's family, with his father and grandfather both representing the Mexican team at a national level. In his career, he has represented several world-known clubs such as Manchester United, Real Madrid, and Sevilla, and the latest—LA Galaxy.
7 Unheard-of Facts about Mexico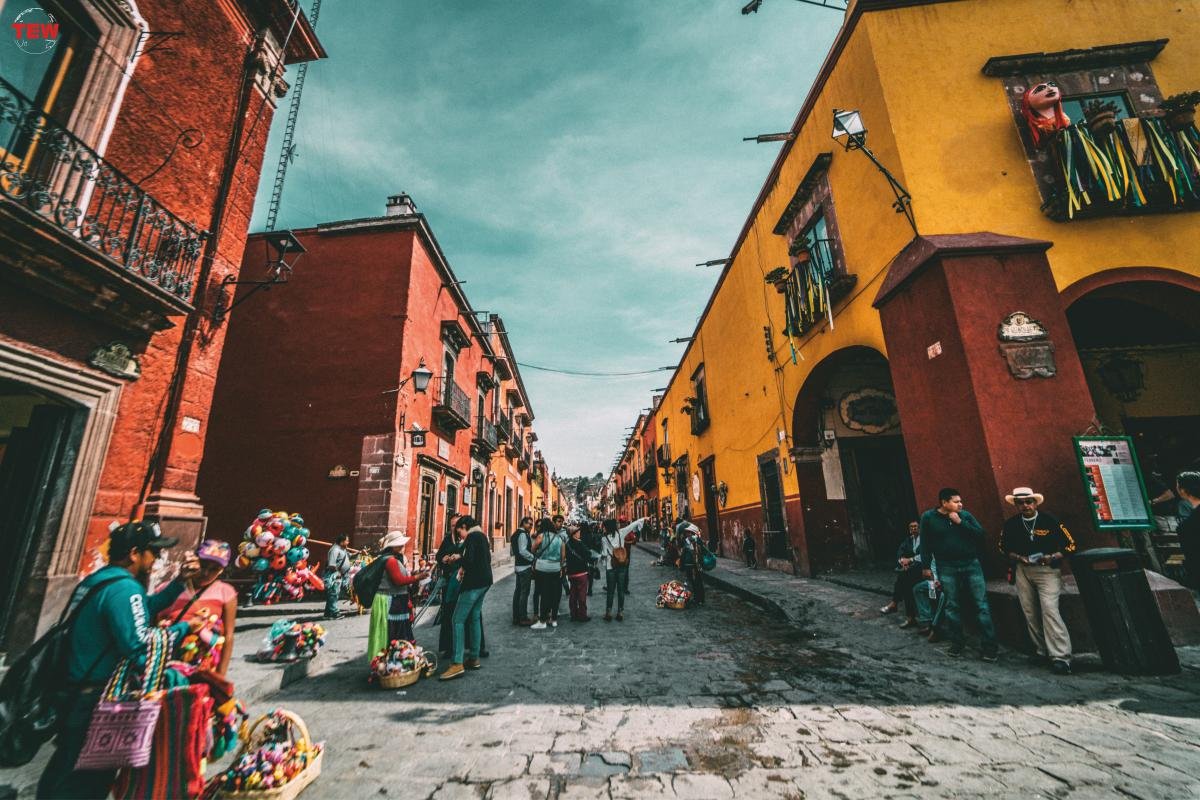 (Credit: Unsplash)
1. Real Name of Mexico
While almost everyone calls it Mexico, the country's official name is Estados Unidos Mexicanos or the United Mexican States.
2. Hairless Dog of Mexico
Considered sacred by both Aztecs and Mayan, Xoloitzcuintle has been an integral part of Mexican culture. Its name comes from Xolotl, god of lightning and death, and itzcuintli, which means dog. The Aztecs held a belief that this dog was created by the god to protect living beings and guide the souls of the dead through Mictlán, known as the underworld of Aztecs.
3. Don't Shave and Drive
In 2008 as a safety measure, the Mexican city of Torreon started penalizing people who put on make-up or shaved their beards with electric razors, while they drove their vehicles simultaneously. Don't say we didn't tell you and make sure you don't shave and drive or do your makeup when you visit.
4. Most-Visited In Latin America
A report by the World Tourism Organization placed Mexico in the 10th spot, alluding that it is the most visited Latin American country, with the most number of global visitors.
5. World Culture and Heritage Cuisine
It is no secret that Mexican cuisine is one of the most loved cuisine in the world. As a testament to the global adoration, it was declared a global cultural heritage, with a feature in UNESCO's Intangible Heritage of Humanity list.
6. 35 World Heritage Sites
On the list of UNESCO's World Heritage Sites, the country ranks seventh with a total of 35 World Heritage Sites. Those sites include various tourist attractions such as ruins, mines, canals, and more.
7. Not a Single Official Language
That's right, while Spanish is the country's dominant language, Mexico does not have a single national language. However, the 60-plus languages used across the country are nothing but a testament to the country's diversity.
Our Verdict:
While a visit between November to March is ideal, even in other months, Mexico is still a fascinating place to be in. From its gobsmacking food, world heritage sites, and scenic natural beauty to the welcoming nature of the locals, Mexico is one of the most iconic global destinations that one should visit at least once in their lifetime.