Every success story may be unique, but it is similar for one reason: the flurry of challenges and obstacles it has to overcome in its early stage. And the story of Rayna Tours and Travels is not an exception. Before it emerged as the UAE's number one Destination Management Company, it had to face the severities of time and difficulties in the pursuit of proving its concept and offerings right. So, let's look at how Rayna Tours and Travels flourished into a highly successful business in a short period of its launch.
WHAT RAYNA TOURS AND TRAVELS IS ALL ABOUT?
Rayna Tours and Travels is a destination management company that allows travelers to have smooth and easy holiday planning. Its all-encompassing B2C and B2B platforms cater to every minute detail of travel planning, with dedicated sections for various tours, activities, desert safaris, cruises, international visa services, global hotel reservations, MICE, and logistic solutions.
Founded in 2006, Rayna Tours and Travels is headquartered in Dubai, UAE and has branches in more than ten countries across the globe. It has experienced rapid and steady growth since its launch. In 2017, it became the Best Partner for Dubai Parks and Resorts, and in 2018, it won the Arabian Travel Awards for Best Destination Management Company and Best B2B Portal.
It also won one of the most outstanding TripAdvisor achievements, the Travelers' Choice Award, two years in a row in 2020 and 2021, among many other accolades and achievements.
RAYNA TOURS'JOURNEY SO FAR
The seed that would go on to sprout as Rayna Tours and Travels had its humble start as a small outlet at Flora Grand Hotel in 2006. Thanks to its founders, Manoj Tulsani and Kamlesh Ramchandani, they identified a market or an opportunity that needed to be filled back then. Sure enough, the company started small with a simple idea to make Dubai activities and attractions easily accessible to hotel guests.
The idea was a success but it came with its share of problems. It is mainly because the young duo came from a different (trading) industry and neither had experience in the service industry. They started off from scratch without an appropriate business or a steady source of funding to support their business. They also didn't have a proper mentor or practical guidance for dealing with the challenges and running their business. All these made their existence difficult initially.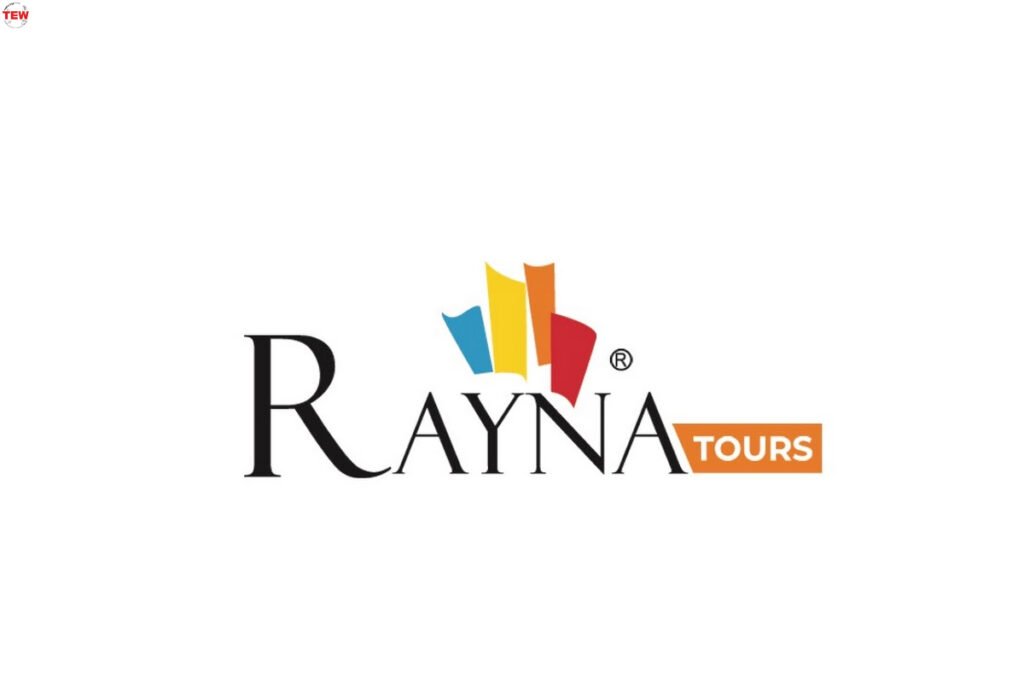 But these struggles didn't stop them from thinking big. They analyzed every competition, challenge, and failure in detail and took valuable lessons from it. Rayna Tours and Travels expanded its business in two years by opening over 15 outlets across the city's famous hotels and resorts. In less than three years of its launch, it established itself as the region's leading Destination Management Company. Since then, there has been no turning back for them.
Following this, they strengthened their service portfolio and created advanced yet easy-to-use platforms to make their tours and value-packed packages accessible to a broader audience on the web, such as www.raynatours.com and www.raynab2b.com. They have also developed dedicated apps and exclusive discount and promotion pages so guests can get the best out of their services. There is an in-house facility, Technoheaven Consultancy, to ensure customer satisfaction as well as the efficient and up-to-date running of all these technical inventories.
In 2019, Rayna Tours shifted its headquarters to a bigger and slicker facility at the ACICO Business Park Building, Offices 703, 704, and 705, Port Saeed Road, Deira, Dubai.
WHY RAYNA TOURS IS SO SUCCESSFUL?
Rayna Tours and Travels' success is attributed to a variety of aspects, such as:
1. Professional and Creative Management Team:
One of Rayna Tours' significant strengths is its champion workforce. Besides Manoj Tulsani as the company's CEO, it has some creative and brilliant minds in its management team.
Manoj Tulsani, the CEO of Rayna Tours, talks about his exciting business journey
Himanshu Laul, an alumnus of the prestigious IIT, Roorkee, is Rayna Tours' Managing Director, and Yasser Noman, an expert in the travel industry, is its Executive Chairman. Their roles have been inevitable in the successful running of the business, particularly during the pandemic phase.
2. Resourceful Mergers:
Arabian Explorers – a destination management company with over three decades of industry presence – has become a part of Rayna Tours and Travels since 2018.
3. User-friendly Platform:
Yes, with its easy-to-use interface supported by a variety of filtering tools and pricing break-down features, it allows its users to plan, organize, and execute their holiday dreams with super ease in a few steps.
4. Reliable Tie-ups:
Rayna Tours has trustworthy tie-ups with some of the world's travel businesses due to their extensive industry knowledge and strong presence.
5. Consumer-Direct Approach:
It is one primary reason that makes Rayna Tours different from its competitors. With heavy fleet investments, Rayna Tours guarantees that they don't have the presence of a third-party supplier to conduct most of their tours and services.
6. Honest and Upfront Pricing:
Rayna Tours offers a best-price guarantee for most of its services. Apart from that, all its services and packages are devoid of hidden or unpleasant surprise fees.
7. Excellent Customer Support:
The company has an exceptional customer support team that works on a 24/7 basis, willing to cater to the guests' requirements at every stage of their holiday or travel.
8. Five-star Reviews:
Rayna Tours has won several awards in its 1.5-decade journey. The best thing is that most of them are based on unbiased customer reviews and a transparent public voting system.
9. Vast & Ever-Evolving Product and Service Portfolio:
Rayna Tours knows both the trends and requirements of its audience, which are reflected in its ever-expanding product portfolio.
Conclusion
The real failure is not when you fail, but when you give up. And the real winner is not someone who has never tasted failure but one who shows the courage to get back up again after every failure. There is no better proof of this than Rayna Tours and Travels' inspiring and successful journey from a small boutique to the number one travel management company in the UAE.