In spite of the fact that creative change has been going on for a very long time, the need for banks and credit unions to innovate has never been greater than it is right now. This is because fintech companies and consumer brands are expanding into the banking industry with cutting-edge Technology Trends. In the modern, digital world we live in now, financial institutions need to start acting and thinking like tech companies if they want to stay successful and relevant.
The situation is even more complicated than that. In order to keep up with the ever-shifting requirements of end-users and propel growth, the name of the game is not simply innovation; rather, it is the speed of innovation. Financial institutions like banks and credit unions have the best chance of succeeding in today's competitive market if they can come up with new ideas more quickly and offer customers unique digital experiences.
Here are 5 Important Technology Trends changing banking in 2022:
1. The Rise of Digital-Only Banks
Challenger banks and Neobanks, which provide banking services exclusively through digital channels like the Internet and mobile apps, have been rapidly expanding in recent years. Their recent success can be attributed to the fact that they consistently outperform their traditional banking counterparts in terms of rate and fee competitiveness. Bank customers who value low fees and those who can realistically handle the vast majority of their banking needs via the internet or mobile banking are the target market for these digital-only banks, which can do so because they have lower operating expenses.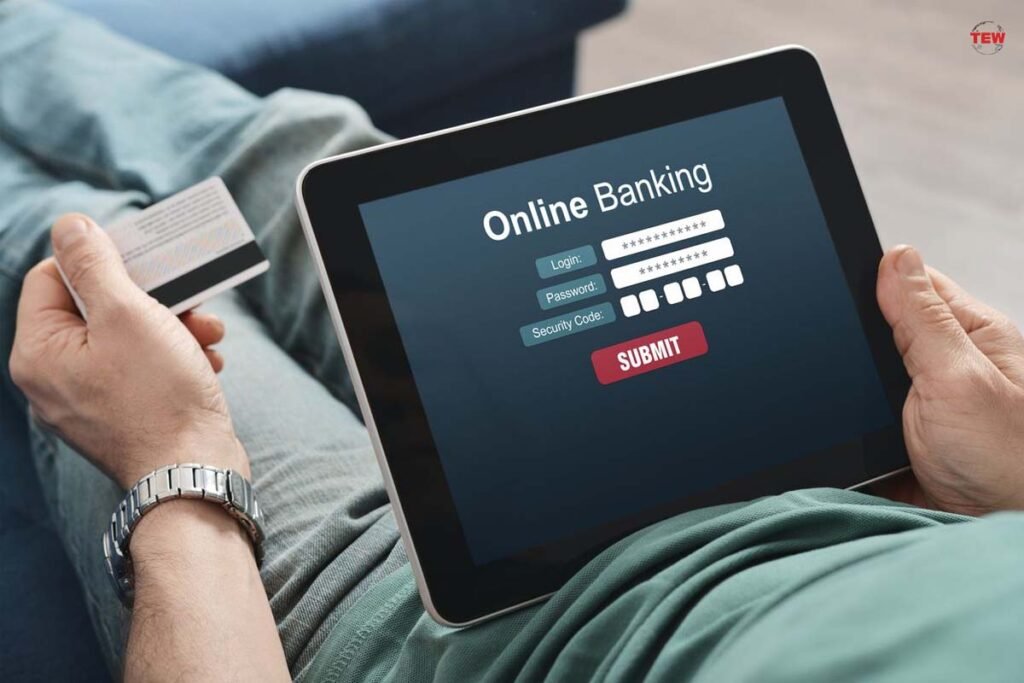 In addition, the pandemic has encouraged a shift in banking habits away from physical locations and toward the digital realm, which has been beneficial to the growth of banks offering only digital services. The global pandemic is far from over, which is good news for the growth of online-only banks at the expense of traditional banks.
2. API Implementation
Financial institutions can use APIs, short for "Application Programming Interface," to connect their service databases to other programs. It acts as a "bridge" that lets private information be sent safely without the need for a third party.
Businesses, customers, and the banks themselves can all benefit from the current API trend in commercial and private banking because it increases transparency and security in these sectors.
In addition to saving money and making more money, optimizing processes and cutting down on wait times for completing transactions are all major benefits of the API banking Technology Trends. In this way, API adoption will be a significant development in the financial sector in the coming year.
3. Banking as a Service (BaaS) is an acronym for Banking as a Service.
Due to stringent regulations (especially in the United States), not just anyone can start a bank. Banking as a service (BaaS) was developed to address this need. Using APIs, fintechs and other third parties can connect to banks' systems and build banking products on top of the providers' regulated infrastructure using BaaS platforms. Banking as a service (BaaS) platforms let institutions take advantage of the rise of fintechs in the financial sector by turning these new companies into clients instead of competitors.
Although Bank as a Service (BaaS) is a type of open banking, it is not the same as the Open Banking system in the United Kingdom (UK). When a bank makes its application programming interfaces (APIs) available to third parties, it is engaging in open banking. The Open Banking initiative in the UK is about making more bank data available to more people. The BaaS initiative, on the other hand, is about making more bank services available to more people.
4. An increasing use of digital currency
In the past, digital currencies have been like the rebellious teenagers of the monetary world, susceptible to the influence of a single tweet and willing to break the rules for no good reason at all. This year, virtual currency matures and financial institutions finally take it seriously. A growing number of national banks are issuing their own digital currencies, and many more are considering doing so.
Together with these developments are the maturing of cryptocurrency regulations and the realization that while decentralized finance (DeFi) is the Wild West of financial services, many of the fundamental concepts of decentralized trust will have enduring value. In order to do this, it's likely that more and more banks and government agencies will work together on research and plans to add some of this new currency's features to the global financial system.
5. Self-Service Applications
Self-service apps are one of the most promising developments in online banking Technology Trends, especially for the banking needs of millennials. Clients can conduct a wide variety of monetary dealings within the app itself, including making deposits and withdrawals; making inquiries; transferring funds; paying bills; borrowing money; exchanging currencies; and much more.
While most of the banking industry's services are already optimized and automated, customer engagement can be boosted by a number of different companies. Because of this, customers can take care of all of their banking needs from the comfort of their mobile banking app, instead of having to go to a branch.
6. Self-service kiosks to perform a wide array of activities:
Self-service kiosks are changing the banking landscape in a big way. With the rise of technology and the demand for convenience, these kiosks are quickly becoming a popular way for customers to interact with their banks. One of the biggest benefits of self-service kiosks is the ability for customers to perform a wide range of transactions without having to wait in long lines or speak with a bank teller. From withdrawing cash to depositing checks to transferring funds, these kiosks offer a fast and easy way for customers to manage their finances. Additionally, many banks are now integrating advanced features into their kiosks, such as biometric identification and real-time account information, making the experience even more seamless and user-friendly.
BOTTOM LINE
These Technology Trends aren't going away anytime soon, and they'll lay the groundwork for a digital banking experience that keeps getting better and better for years to come. Banks and credit unions can't afford to lag behind the market, so they must be open to new ideas if they want to thrive. In any case, Ford did say something like, "Be ready to revise any system, scrap any method, abandon any theory, if the success of the job requires it." Both then and now, it's clear that financial institutions need to rethink their approach to banking if they want to survive in the modern era.
Get More Info on Top 9 HR Technology Trends To Influence Your Business in 2023