In today's digitally driven world, where advanced technology is ubiquitous, cybersecurity has become an indispensable aspect for any business. It is imperative to have stringent cyber measures in place to safeguard against cyber threats that can cause irreparable damage to sensitive data and personally identifiable information. With cybercrime becoming one of the biggest threats, organizations and governments globally are focusing on cyber risk management to mitigate monetary and reputational risks.
Making rigorous, fact-based decisions about a company's most critical cyber risks is essential to achieve cyber resilience. Therefore, it is crucial for businesses to prioritize cybersecurity and take proactive measures to protect their web-connected systems from cyber-attacks.
Maintaining the integrity of business operations is another compelling reason for having robust cybersecurity measures in place. Cybersecurity breaches can result in network downtime, data loss, and corruption, leading to a false view of performance and wasted time, energy, and resources. Therefore, investing in robust cybersecurity infrastructure is essential for protecting valuable assets, ensuring the longevity and sustainability of the business, and maintaining business integrity.
By running the organization with integrity, businesses can reinforce the trust of customers, employees, suppliers, investors, and regulators in the business. In the United States, the Cybersecurity, and Infrastructure Security Agency (CISA) has identified 16 critical infrastructure sectors that are the most important to protect because a breach could have a debilitating effect on national security, the economy, public health, and safety, or more.
To effectively address the new risks and challenges introduced by remote work and cloud computing, organizations must implement zero-trust cybersecurity measures that account for these changes. This includes creating secure remote work policies that ensure every employee's access to company data is protected. Small and mid-size businesses, may not prioritize cybersecurity or cybersecurity compliance, making it easier for hackers to exploit their vulnerabilities and execute damaging, costly cyberattacks. Therefore, it is crucial to implement cybersecurity controls that mitigate or transfer cybersecurity risks, such as technical controls like passwords and access control lists, or physical controls.
Enforcing multi-factor authentication, using password managers, and using internal VPN are some of the best practices for remote work security.
Thankfully, cybersecurity measures are continuously evolving to keep up with the ever-changing threat landscape. Businesses can leverage advanced technologies like encryption, firewalls, and intrusion detection systems to protect their systems and data from cyber threats. The growth of ransomware and other cyberattacks are forcing many companies to rethink their overall cybersecurity strategies, including embracing identity-first and context-aware strategies like zero trust, or technologies like cloud computing, mobile devices, or Cybersecurity As A Service (CaaS).
Cyber risks continue to rank high on the world's list of threats and cyberattacks are becoming more sophisticated in the recent times. Therefore, it is essential to stay on top of the cybersecurity game and implement effective cybersecurity controls that mitigate or transfer cybersecurity risks and resolve attacks efficiently. The National Institute of Standards and Technology (NIST) aims to promote innovation, industry competitiveness, and quality of life with the advancements of cybersecurity.
Sowing the Vinca Seed
The Vinca seed was sown as an outcome of the ardent desire of the founders to initiate their own enterprise with a key vision in Powering Data Resilient Enterprises.
Together, the team was highly successful in executing the first project. Ever since, Vinca has embarked a remarkable journey.
Vinca Journey continues – Becoming one of the Best IT Security Companies
Vinca Cyber is one such industry leader that is helping organizations scale with cutting-edge cybersecurity solutions. Vinca Cyber has been featured in the Enterprise World's list of the Top 5 Cyber​​Security Companies to Watch In 2023 and is playing a significant role in mitigating the impact of cyberattacks and assisting in solving the cybersecurity workforce deficiency issue by providing trainings and certifications to generate cybersecurity professionals into the market.
Cybersecurity as a service (CaaS) is becoming more and more popular as companies turn to managed service vendors that can provide extensive security infrastructure and support services at a fraction of the cost of building self-managed infrastructure. The global cybersecurity market is expected to reach USD 376.32 billion by 2022. By leveraging advanced technologies and employee training and education programs, businesses can protect their sensitive information, maintain their operations, and meet legal and regulatory requirements
From the outset, Vinca Cyber's vision has been crystal clear; to create meaningful employment opportunities for aspiring professionals. With over five decades of man-year experience in leading brands worldwide, Vinca Cyber is a cybersecurity-focused solutions and services provider. The company's aim is to protect organizations' data capital by being the cyber navigator on the digital path.
Vinca Cyber's exceptional team has demonstrated its expertise in the cybersecurity domain, with a focus on ensuring the security posture of its customers remains in a state of optimal preparedness. The company's platform approach for specific areas has been beneficial in mitigating risks, leaving only 20% of the remaining factors to be addressed.
Vinca Cyber's founders are industry experts in cybersecurity and IT infrastructure, with over 200+ man-years of experience with companies like Juniper Network, Mcafee, Imperva, Oracle, Rapid 7, EMC Dell etc The company's commitment to creating meaningful employment opportunities for aspiring professionals is evident in its exceptional team and sustained profitability, with a remarkable year-on-year growth rate.
Meet the Fantastic Four
The core team at Vinca Cyber who are redefining the cybersecurity landscape with their charismatic leadership, vast knowledge, and unparalleled expertise.
Vinca Cyber's Founder & Chief Executive Officer, Mr. Shreekumar Nair, is an experienced industry leader with an unwavering commitment to cybersecurity. His perseverance, optimism, and passion for knowledge in the field have positioned him to explore new avenues of growth and success. He is a highly qualified individual and a seasoned professional with a vision of creating cyber resilient business organisations across the world by providing unmatched expertise and support.
Mr. Uttam Khot, the Founder and Technical Director of Vinca Cyber, holds many qualifications and certifications through the years and has honed the skills and expertise in the cybersecurity space, making him the go-to-person for any cyber security solutions.
Mr. Rajesh Gawde, who is today the Co-Founder and Head of Delivery. He has more than 20 years of experience in cybersecurity and hard-core technological management.
And Mr. Suhas Dalvi, co-founder with a strong foundation in BFSI domain and enterprise sales, Mr. Suhas leads the Sales & Business development.
Together, they bring a unique blend of technical knowledge and business acumen to Vinca Cyber, driving the company's success and growth continuously to build on the founders' vision, helping businesses stay secure in an ever-changing digital world.
The purpose of finding Vinca Cyber
"Serving a cause and a purpose is crucial."
At the core of Vinca Cyber's success is a commitment to providing comprehensive cybersecurity solutions that meet the highest industry standards. With a full range of services, Vinca Cyber is dedicated to helping businesses safeguard their critical assets and stay ahead of evolving threats. With its innovative approach to cybersecurity and talent development, Vinca Cyber is well-positioned for continued growth and success.
Vinca Cyber was launched in 2017 in India, covering the regions of Southeast Asia, UK, Middle East, and Africa. The company has delivered cybersecurity advisory services, managed security services, and designed and implemented security models for leading companies across India and these regions.
Vinca Cyber is a Bengaluru-based company with a presence Pan India, Singapore, East Africa, US, UK, and a customer base in three continents led by industry veterans in the cybersecurity domain. The founding story and the journey of Vinca Cyber began while taking action to address cybersecurity challenges of a single customer, a friend who was struggling with a large government project in Tanzania.
Evolution of the Global Customer Base
Ever since the company was established, Vinca Cyber has got a good customers base. One of their initial projects was a large IT company with 30,000 users. Vinca Cyber was a consultant and the question given to them was – "Are we be secured on the cloud?" This project was successfully executed with very high customer satisfaction and the journey continued.
Vinca Cyber, with the proliferation of their services and effortless execution, went on to get various organizations on board by becoming their Cyber Security consultant and their execution partner to strengthen their security posture.
Vinca's customer base today extends to some of the best clients of the world. The company has successfully built up customer base in India, East Africa, Singapore, Malaysia UK, planning to expand further into Middle East and US regions.
"Today, we manage 100K++ endpoints, serving as one of India's largest MDR & SOC service provider company."
Mission Accomplished
Vinca Cyber team was driven by a strong purpose and a desire to address the technical knowledge gap in the cybersecurity space. With a commitment to being the most trusted and innovative best-of-breed global cybersecurity solutions and services provider, Vinca Cyber is well-positioned for continued growth and success.
Vinca Cyber is driving the cybersecurity domain with breakthrough solutions blended with cutting-edge technology, with a commitment to being the most trusted and innovative best-of-breed global cybersecurity solutions and services provider
With growing staff, expanding revenue, and a presence in three continents, Vinca Cyber remains committed to delivered cybersecurity advisory services, managed security services, and designed and implemented security models for leading companies, protecting their information and assets. The company has collaborated with EC-Council to provide security-aware workforce solutions, strengthening the CISO's biggest weapon by creating a human firewall as a powerful deterrent to attacks. Vinca Cyber's team is composed of industry veterans in the cybersecurity domain, with a focus on ensuring the security posture of its customers remains in a state of optimal preparedness.
Mr. Shreekumar Nair, the CEO and founder of Vinca Cyber, notes that cybersecurity is critical because hackers today have access to extraordinary tools and techniques that allow them to monitor the situation online and enter and disrupt systems with ease.
Vinca Cyber can solve the CISO's biggest concern: having a security-aware workforce.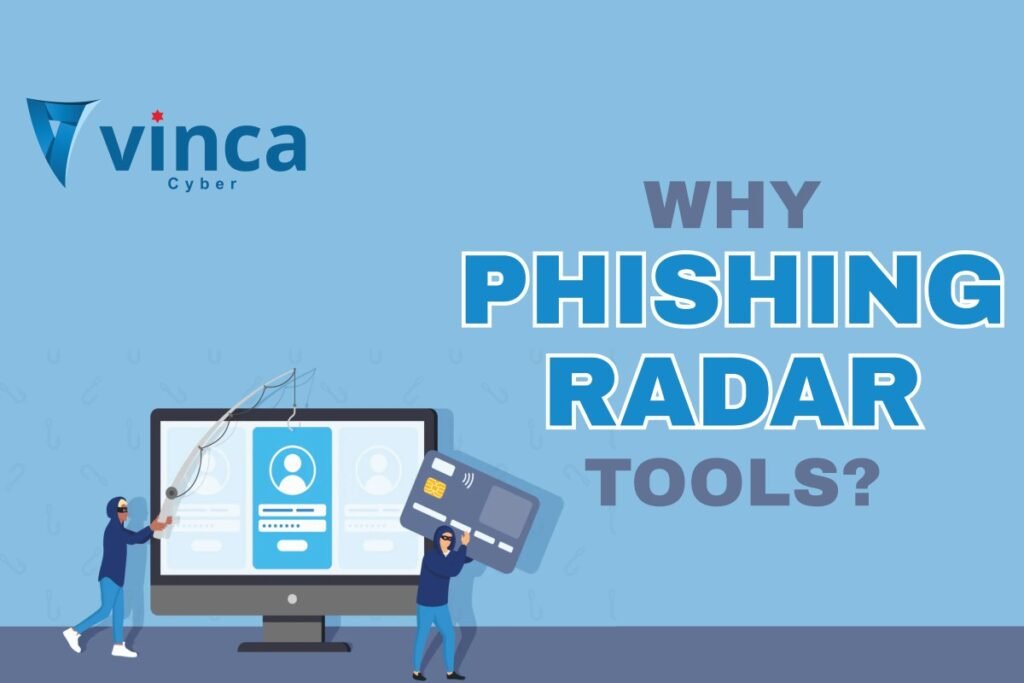 Today, more than 80% of cyberattacks are through phishing emails, and with Phishing awareness & simulations, Vinca Cyber has a wonderful tool that strengthens the CISO's biggest weapon by creating a human firewall as a powerful deterrent to attacks. Vinca Cyber has built a reputation for offering comprehensive and high-quality services to its global customer base. The company's offerings are designed to be the most trusted and innovative best-of-breed global cybersecurity solutions and services provider known for its people, commitment, quality solutions and delivery capabilities.
The USP
Vinca Cyber's unique selling point lies in its highly scalable models, where it works with technology leaders across the globe, including startups, and has successfully acquired many companies on board. Vinca Cyber's main services include Cloud Security and Zero Trust, with a focus on conducting cybersecurity awareness and phishing simulations. The company understands that phishing attacks are a common threat in today's digital world and has a strong commitment to providing cybersecurity solutions that are effective in preventing such attacks. Vinca cyber is committed to make businesses cyber resilient by preventing cyber-attacks with their high-quality assessments, implementations, and customer service.