The 10 Most Reliable HR Solution Providers In 2020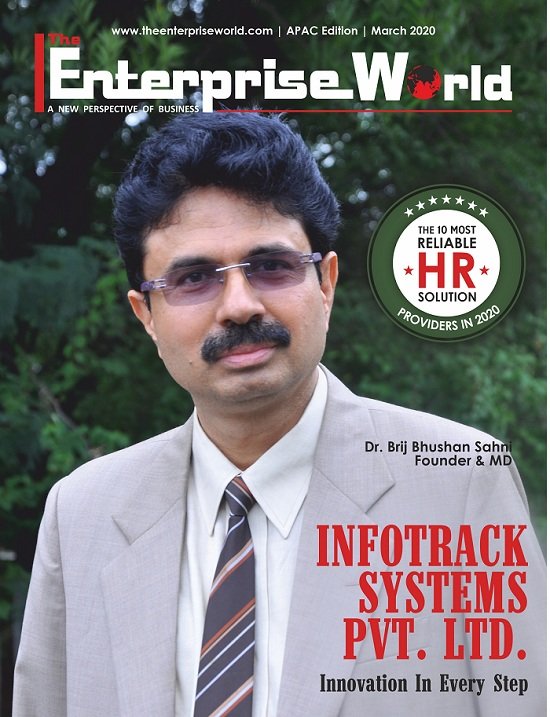 The 10 Most Reliable HR Solution Providers In 2020 features,
Featuring for the cover story is Infotrack Systems, Infotrack Systems Pvt. Ltd was founded in 1994 by a team of professionals with a wide range of experience in the IT Industry.
The cumulative experience of more than 25 years in the HCM domain is reflected in their products, processes and best practices. Infotrack is an ISO 9001; 27001; 31000; 22301 & 14001 Certified Company.
Dr. Brij Bhushan Sahni, the Founder, Managing Director is leading the company with his vast experience in the field. With his innovative vision, Infotrack Systems have been able to help transform business for the greater good.
Alliance Recruitment Agency is a one-stop solution for all your recruitment needs.
Mr. Sunny Chawla, Managing Director & Founder and Mrs. Pallavi Chawla, CEO are making efforts to empower businesses with their quality recruitment services.
In an interview with them, know more about Alliance Recruitment Agency and the landscape of the Recruitment solution industry.
Excel Placement Services was established in 2009 with the purpose to cater to the growing market of overseas careers.
 Envisioned and managed by an organization with the intent to play a positive role in identifying lucrative job openings for the citizens of India.
The concept of Excel Placement Services came into existence by Rajeet Singh Bagga with the objective of catering to the ever-expanding market for overseas careers.
PACE Global HR Consulting is making efforts to empower businesses worldwide with innovative HR services since its inception in 2009.
PACE offers its innovative and simplified service offerings in the various facets of HR, covering the entire HR life cycle, thereby providing an optimum customized solution for every client.
The determined leader and the mastermind behind the long-standing success of PACE Global HR Consulting is Mr. Girish Nair. Under his innovative vision PACE team is empowering businesses with up to the mark HR Solutions.
Performance Enablers is a leading team of HR and Management Professionals from diverse industries and academic institutions.
They strongly believe that after many years of progress in HR discipline, people factor for organizational success is yet to be fully leveraged.
And, they are passionate about realizing this potential for the mutual good of individuals, organizations, communities and the society at large.
 Performance Enablers' team is making smart efforts to transform businesses with their comprehensive HR solutions under the innovative vision of Dr. Pramod Solanki, the founder.
Alliance Recruitment Agency
Excellence Through People
Increasing Value Through People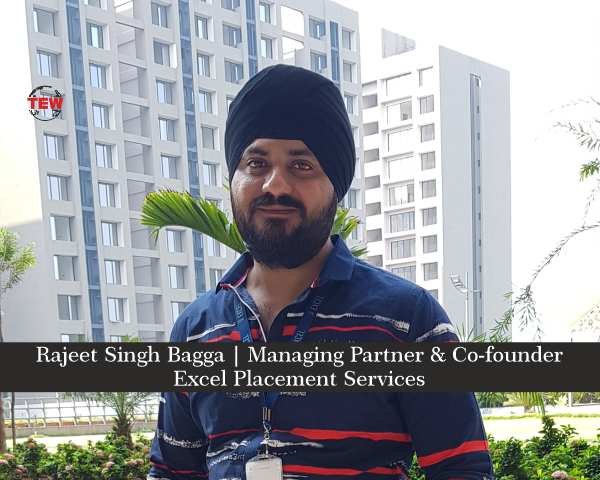 PACE Global HR Consulting
Practical Solutions. Exceptional Results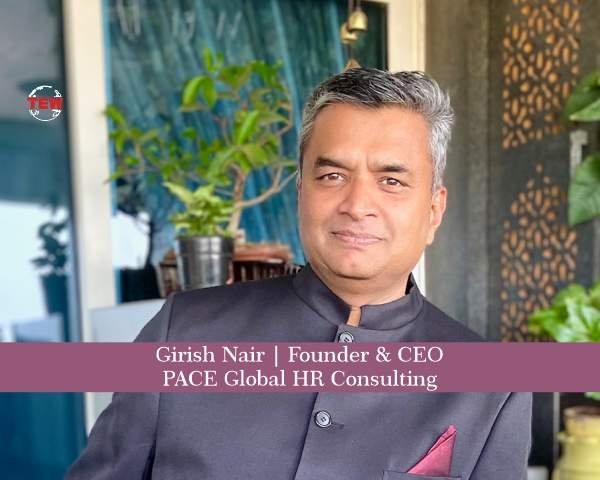 Realizing Excellence Through Human Resource
TalentBridge Technologies' CALIBRAT
No More Finger Or Thumb Scanning