THE BEST OF 5 GPS TRACKING SOLUTION PROVIDERS IN 2021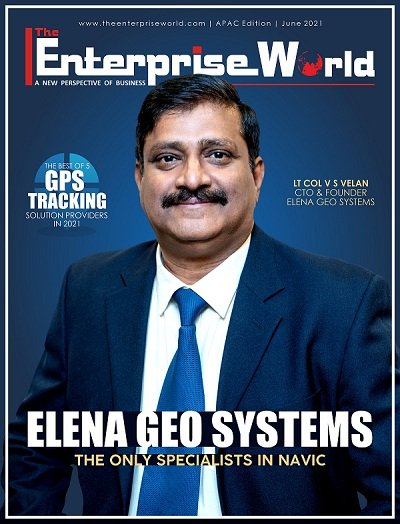 THE BEST OF 5 GPS TRACKING SOLUTION PROVIDERS IN 2021 features,
Featuring for the cover story is Elena Geo Systems. A visionary leader tracking the future, Lt Col V S Velan founded Elena Geo Systems in 2012.
Today Elena Geo Systems truly dominates the industry with its position as a leader in the geo navigation space. Their sole aim is to provide solutions that are unique, differentiated, and standing up to their legacy in the technology domain by offering new-age technology powered by and based on NavIC.
Read out a discussion with Mr. Sheetal Sahare Managing Director and CEO at Indtrack. Indtrack provides the utmost creative and most reliable tracking solutions based on GPS and GIS. Within a short span, the company has established itself as a niche in the tracking solutions landscape.
To transmogrify the lives of people and businesses, a leading company, inField Solutions provides technology that enables safe smart cities. inField Solutions has developed an integrated technology platform that is digitally transforming how people work and live.
Read an interview with Mr. Rakesh Tiku, President and CEO of inField Solutions, and discover what inField Solutions is all about.
SensiWise Solutions is an Emerging Tech (IoT, Analytics & Blockchain) focused venture creating Enterprise solutions for specialized supply chain logistics.
Read an interview with Mr. Puneet Jetli, Founder and CEO at SensiWise solutions and discover their journey since inception and how are they transforming the sector.