Looking for the ideal wedding dress can be an exciting moment, but it's also a huge task of going through a sea of taffeta and tulle, choosing between different styles and hemlines in order to find the perfect match for your idea. Choose a gown that makes you feel attractive and chic. Luckily, the market is rapidly evolving, promoting various trendy choices and styles. In fact, the wedding dress market is expected to reach $73.2 billion by 2030, which just goes to show that the popularity of wedding dresses won't change.
Nowadays, there are many unique wedding dresses available on the market, which makes it much easier to find what you've always dreamed of wearing on your big day. You can wear a fully-lined strapless dress with a deep neckline, an unlined full, paneled skirt, or a lined column dress with off-the-shoulder sleeves if you prefer something simpler. If you want to go for a more daring appearance, pair a sleeveless maxi dress with an A-line skirt made of breathable hemp.
Check out the 5 latest trends that will take the wedding dress market by storm:
1. Wedding dresses with bows and beads
Soft tulle, complementary cuts, romantic sleeves, and classic features artfully sculpted into fashion-forward details create a contemporary style. Bows and beads give interesting texture and depth to any dress. For instance, beads are a luxurious and refined feature that can be made fun and stylish by just moving them around on the dress. It may add a shimmery and attention-grabbing element to any dress.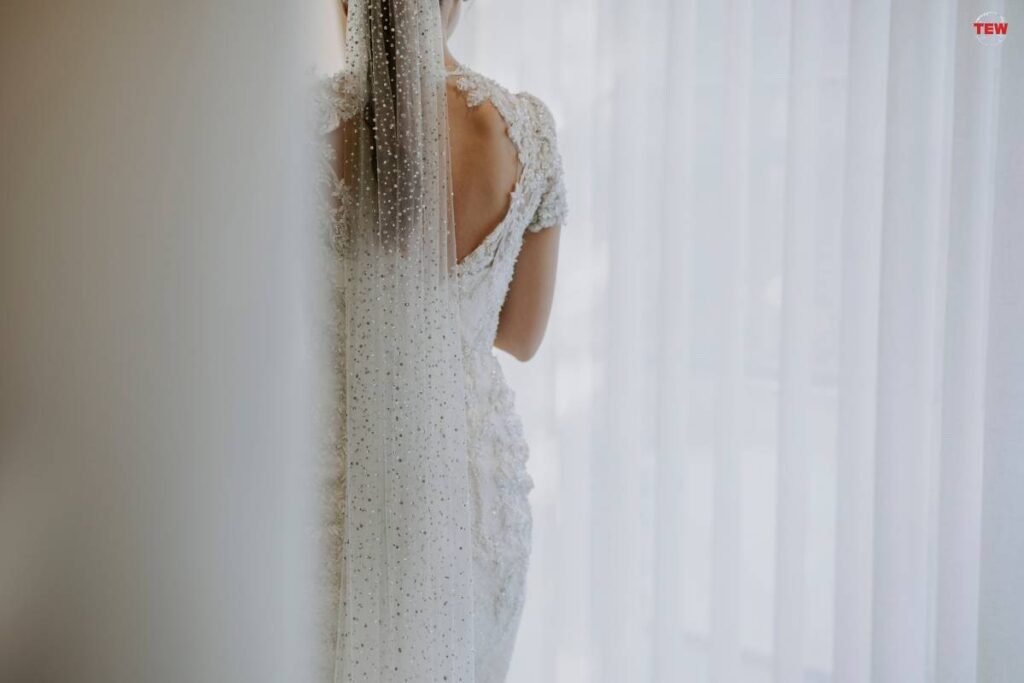 Also, bows are a flexible addition as you can move them around, helping you create two different styles. They might be on the back, front, or shoulder of the dress. Bows may also help you create a unique bridal look tailored just for you.
2. Wedding dresses with sleeves
Wedding dresses with sleeves are not something new in the fashion world. Brides have been wearing such dresses since the mid-1800s. So, it's no surprise to see more wedding dresses featuring this royal and streamlined aspect in 2023.
Sleeves in different forms will continue to play the main character when paired with sleek silhouettes. Brides will undoubtedly discover more dresses with long sleeves, from lace to bell dresses with puffed sleeves, especially since designers have already developed many renditions of this trend in their most recent collections.
3. Wedding dresses with decorative accessories
After many seasons of minimalist and pared-back designs, embellished wedding gowns are making a comeback, with designers and brides choosing styles with jewels, diamonds, crystals, and different beading.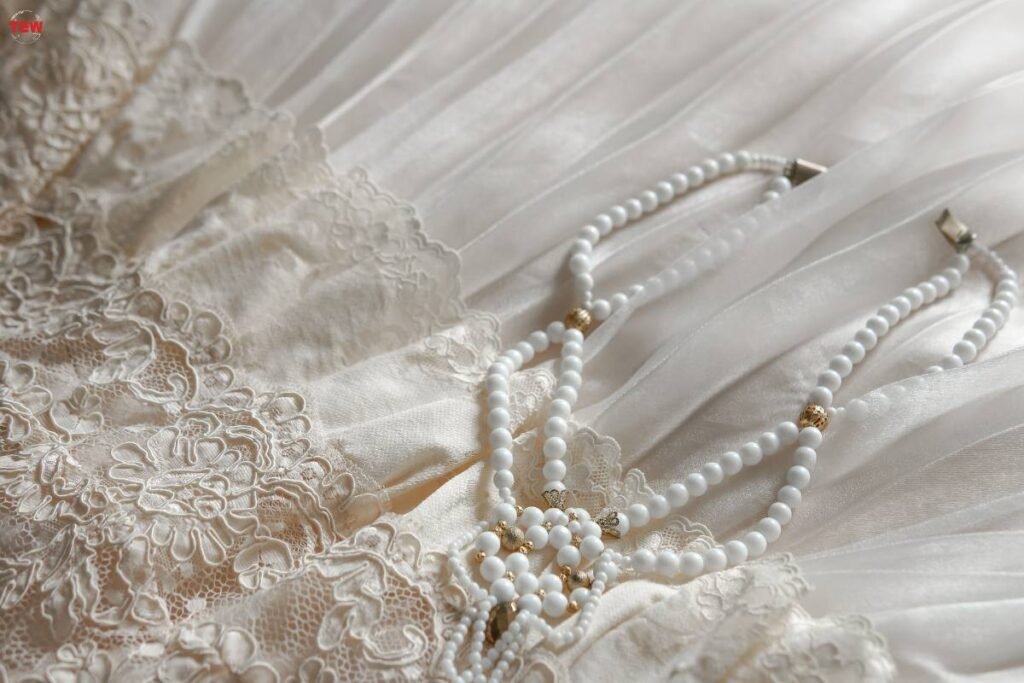 The way these accessories are included in each dress is different from any trend from previous years. For example, there has recently been a spike in art-deco-inspired beaded outfits and designs with colorful gems around the back and bodice of a dress. It is a look that will make any bride create a unique and chic style.
4. Wedding dresses with raised hemlines
If you've been paying attention to the fashion industry in recent seasons, you'll notice that long wedding dresses have dominated the wedding fashion market. While these dresses are still popular and most likely here to stay, dresses with higher hemlines, such as ankle length, below-the-knee, or high-low designs, will establish their place on the market in 2023. The reason is that these kinds of dresses give you an excellent opportunity to show off your accessories and stylish high-heels.
5. Wedding dresses with strong colors
It's 2023, so women don't have to wear a white wedding gown the traditional way if they don't want to. This year, you will see more dresses with delicate splashes of color, including light-colored materials.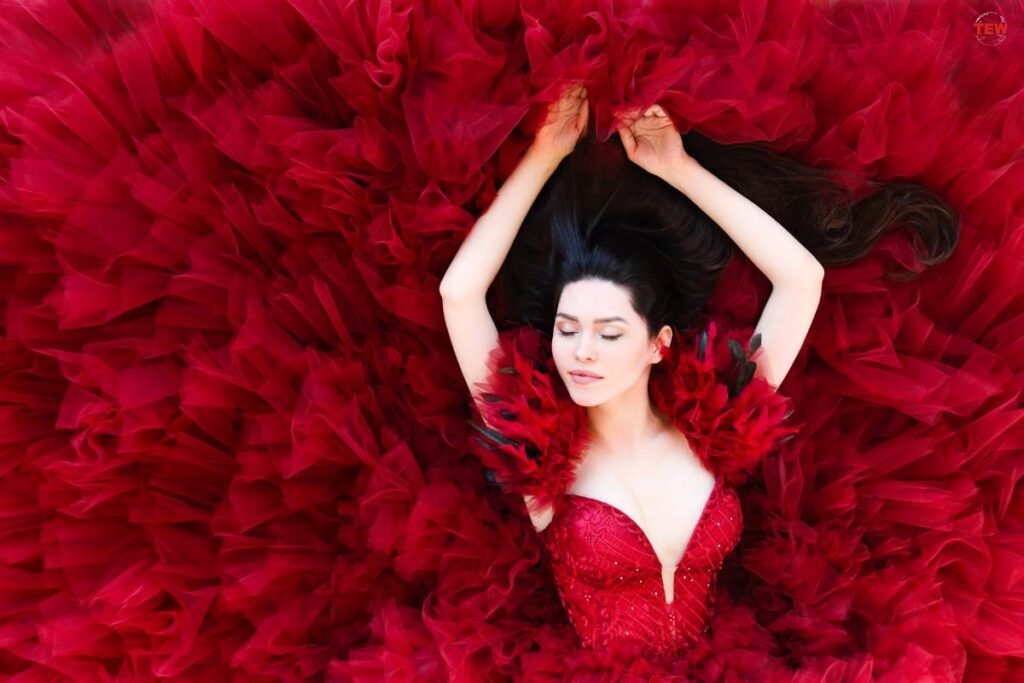 Women have the freedom to select an unconventional black, a stunning red, or burgundy, or go for something more subtle yet elegant, like a beautiful beige wedding dress. Ultimately, embracing the opportunity to don a wedding dress in any color that resonates with your individuality is the perfect way of expressing yourself, regardless of how faintly tinted it might be.
Final thoughts
Your wedding day marks a significant moment in your life. Wearing the ideal wedding dress has always been the cherished aspiration of every young woman, giving her the chance to showcase her uniqueness on the big day.
Luckily, designers recognize the importance of this moment, so they constantly create new types of wedding dresses. In 2023 there are plenty of unique choices, like dresses with raised hemlines or with various decorative accessories, or colored dresses. An impeccable bridal dress would be one that speaks directly to your soul, showcases your individual preferences, and ultimately fills you with sheer joy.