Thanks to technological advancements, the future is already here, and we are living through a revolution in every aspect of our lives. Online casinos and gambling sites have developed steadily over the past 30 years, and they now stand as the most common method for players to enjoy their favorite games without ever leaving the comfort of their homes.
This article might interest you if you occasionally play a few rounds at an online casino. Here are some unusual online casino facts you may not have known before. Online casino facts include both interesting information and crucial advice that should help you increase your earnings.
Here are some online casino facts you didn't know:
1. The Beginnings Of Online Casino
Online casinos are not new, as is commonly believed. They have been in existence for almost 30 years. If you wish you can see here nowadays online gambling looks like. The first online casino, which featured straightforward casino games like slots and blackjack, first appeared in 1994. They didn't get going at first. Remember, this is 1994, and the internet was still uncommon and regarded as a luxury. This is the first online casino facts that you may not know.
2. Online Casinos Are Permitted Almost Everywhere
Today, land-based gambling is somewhat regulated in almost all nations. However, the situation is still not entirely clear when it comes to online gambling. Operators of foreign gambling websites, for instance, are required to follow European Law requirements in the European Union. Not all nations, though, fall under this. In the world, 32 countries prohibit local operators from operating the gambling platform without a license. Other countries only permit gambling with a local license.
3. Mobile Gaming Is The Future
When it comes to the gaming industry, mobile gaming has experienced the fastest growth, and this trend is anticipated to persist in the future. Every day more and more people want to enjoy casino gaming with mobile apps. Mobile gaming is becoming more immersive and sophisticated as a result of the growing power of mobile devices and the adoption of 5G. Mobile games' response times are improving, and as more manufacturers create smartphones that are ideal for gaming, PCs may eventually become obsolete.
4. Bonuses Are More Common At Online Casinos
Online casinos may offer more benefits and advantages to their customers than traditional casinos. The best online casinos frequently provide players with exceptional promotional offers and bonuses. The most common bonus type at an online casino is to receive a cash bonus as soon as you register or as soon as you put in your deposit. When compared to traditional casino promotions, online gambling sites are in a league of their own. This is another online casino facts that you may not know.
5. Gambling Can Lead to an Addiction
Gambling addiction it's a serious problem that's leading to a lot of suffering all over the world. Contrary to popular belief, anyone can develop a gambling addiction. No matter how much experience you have, you risk falling into a downward spiral if you lack self-control. The beginning of a gambling addiction is excessive gambling. If things worsen, you'll soon find yourself chasing your losses, which is certain to land you in serious financial trouble.
6. It's Mans World
An interesting fact you should know about online gambling is that the majority of players are men. According to statistics, around 8% of internet users actively participate in regular online gambling, with men making up about 80% of those users. Of course, these statistics include sportsbook wagering among other things in addition to slot machines and table games.
Another interesting fact is that these gamblers are typically older than 30 years old. Statistics have also shown that men tend to favor live casino games more than women do.
7. Online Gambling And Safety
Many internet users are concerned about their credit card and bank account numbers and for good causes as well. Online casinos are conscious of the dangers posed by cybercrime, and hackers view them as a quick way to access players' data. Since this became an issue, several online gaming companies have improved their security by encrypting user data and utilizing more sophisticated security protocols. Online gambling transactions are now just as safe as any other credit card purchase you might make.
8. Online Casinos Are Dominated By Slot Machines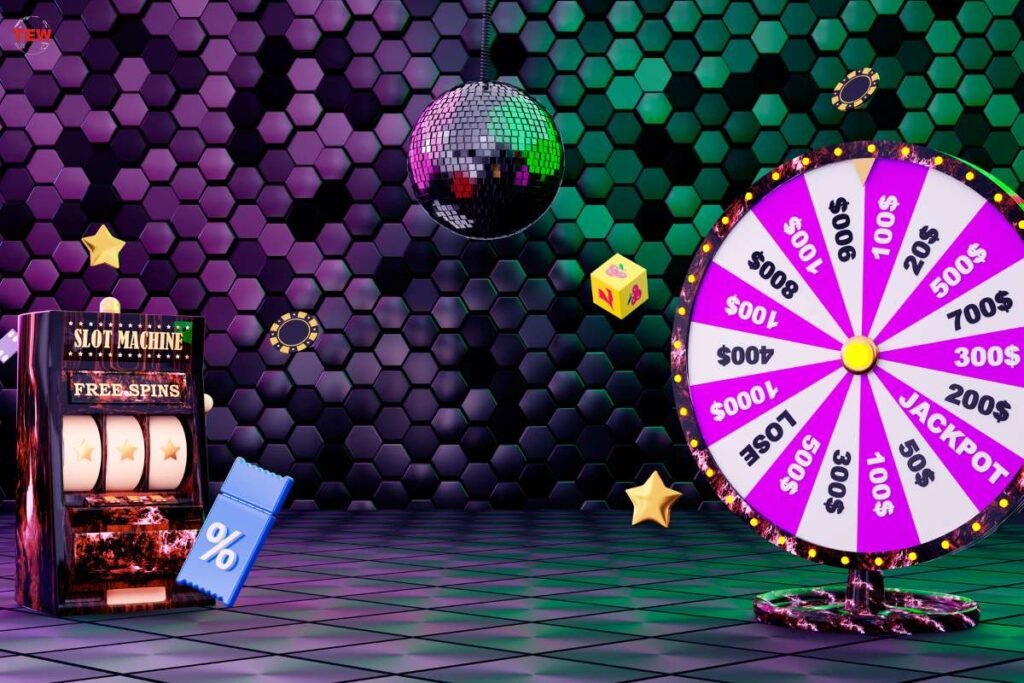 More than 90% of players, to be exact, play slots more frequently than any other online casino game, if not exclusively. Even though there are a ton of online casino games that are well-liked in this global age, it's no surprise that people find slots more alluring because there is a wide variety of slot games available, with intriguing graphics and themes. Slot machines continue to draw players because of how simple they are to play and how likely they are to pay out, whether they are historical or horror-themed games or cutting-edge sci-fi machines.
Final Words
In conclusion, gambling has been around for a very long time and new technological developments will only help it continue to grow. International regulatory organizations are making every effort to keep up with practices involving augmented and virtual reality, as well as crypto gambling.
In general, the emergence of cloud gaming, mobile gaming, and esports, as well as the uptake of VR and AR technologies, will define the new era of online gaming. Game streaming services and cross-platform gaming will both keep expanding, and AI will play a bigger part in game creation. We can only hope that the adjustments will help players enjoy their gambling experience to the fullest.