Whether in a big metropolitan city, or a small Indian countryside, you'd be hard-pressed to find a person who hasn't come across the iconic products of Amul dairy. With eyes glued to the local market and its uncompromised product quality, Amul has always delivered. From a 7-year-old kid to a 70-year-old grandma, it has built a home in the heart of every Indian across the country.
But how did Amul do it? From a small group of Farmers to the largest milk producer the country has ever seen, the journey of Amul Dairy has been quite fascinating and inspirational at the same time. So, Let us take you through their journey of how Amul Dairy became the most loved dairy brand in India, shall we?
The Inception of the White Revolution
Anand Milk Union Limited (AMUL) is a dairy state government cooperative organization in India that operates out of the city of Anand in the state of Gujarat. Established in 1946, Amul Dairy is a cooperative brand managed by the Gujarat Cooperative Milk Marketing Federation Ltd. (GCMMF).
Today, it is jointly controlled by the 3.6 million milk producers in Gujarat as well as the apex body of 13 district milk unions that are spread across 13,500+ villages in Gujarat. Amul Dairy was a driving force behind India's "White Revolution," which resulted in India being the biggest producer of milk and milk products in the world.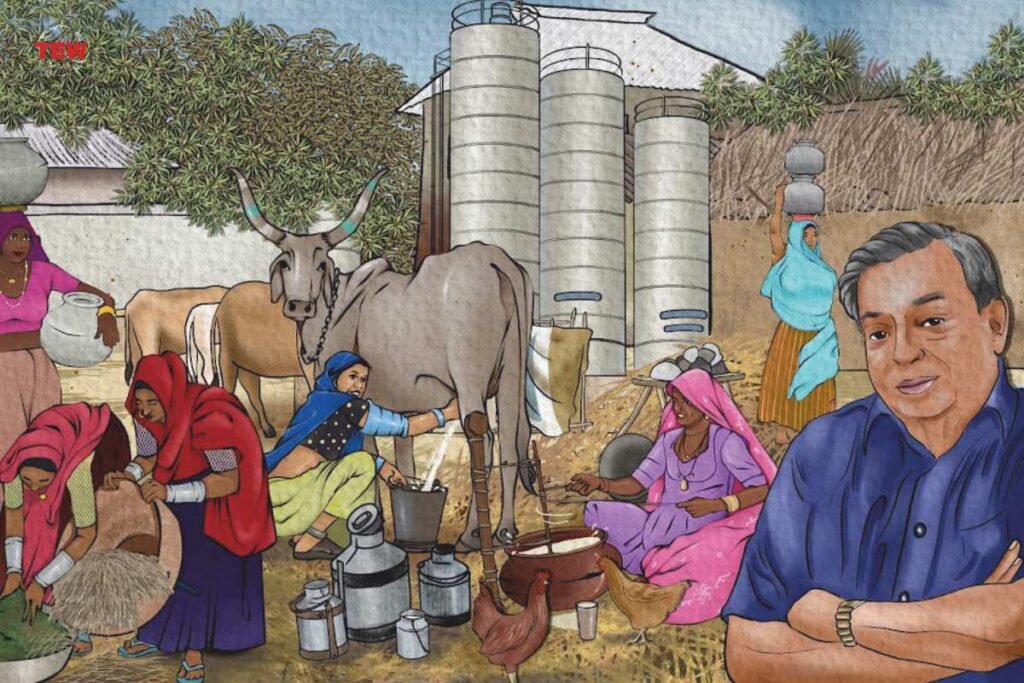 In 1946, Amul was formed not just as a brand but also as a movement in its own right. A movement that instilled confidence in the farmers of Gujarat, giving them the ability to Dream, Hope, and Live. It was established with the intention of putting an end to the exploitation carried out by the middlemen known as "Pestonjee Edulji," who were responsible for marketing Polson butter.
Dr. Verghese Kurein, sometimes known as the "Milkman of India," is the person primarily responsible for India's transformation from a nation with a milk shortage to the greatest producer of milk in the world at the present time, a transformation in which Amul Dairy has played a significant part.
What Made Amul the Most Loved Dairy Brand?
Amul established Amul dairy as a means of putting a stop to the practice of taking advantage of farmers at a period when this was a widespread problem throughout the world.
The firm was first established by a small group of farmers with the goal of removing the need for any kind of intermediaries, and it has since developed into the most successful brand in the nation. The products from Amul Dairy have had a significant impact on the lives of low-income farmers. Our country has advanced to a new level because of the years of expertise that the brand has. Let's take a look at the evolution of the business name "Amul-Taste of India" from its beginnings as a little operation to its current status as a well-known brand.
Amul aims at the mainstream market in India and does not provide any luxury items; instead, they focus on giving the highest possible quality goods at costs that are reasonable. Therefore, Amul bases its pricing policy on the low-cost price strategy, which has drawn a significant number of consumers in the past and continues to do so now. This approach also attracts new clients.
Campaign Magazine's selection of the Top 1000 brands in Asia places Amul at the top of the list as the best brand overall. Amul has come a long way from the days when it had to fight against the abuse of intermediaries and is now a commodity as Amul Dairy products are required in every Indian home.
Amul was able to pave the route for its success by developing remarkable techniques that could win the affection of each and every Indian. Amul Dairy products got a boost as the brand was able to develop a strong presence in the thoughts of its consumers via the use of discrete placements of the "Amul Girl" inside current situations and then sharing the same content across all social media platforms. With the assistance of digital marketing, Amul has been successful in attracting the attention of a large number of consumers, and it has included techniques that are favorable to customers.
For the Young and the Old
Every single company has to update its marketing approach in order to compete in today's increasingly digital environment. Along with its rivals, Amul has reduced the amount of money it spends on advertisements shown on television and shifted its attention to the promotion of its products via internet channels.
Because Amul dairy marketed each of its goods under the same brand name, the company was able to keep the total amount it spent on marketing and advertising to less than one percent of its sales. Only 0.8% of Amul's total revenue is spent on advertising on an annual average basis.
Amul dairy has become a household name, thanks in large part to the company's brilliant advertising campaigns throughout the years. It is quite unlikely that you would encounter somebody in India who has not been exposed to the "Amul girl" advertisements.
The consumer market in India has developed an emotional connection with the brand, which has made it almost synonymous with quality and purity. Any company or group will have a very difficult time surpassing that! Since it first began, the company has produced more than 4000 different advertisements. They add new advertising material on a near-daily basis, which brings this total even higher.
A Guinness World Record
To create an advertisement campaign for Amul Butter in 1966, the company Amul Dairy employed Sylvester daCunha, who was the general director of an advertising firm at the time.
Back in 1967, the Amul Girl was developed as a direct reaction to the butter-girl advertisement that was being used by Amul's competitor, Polson. It has set a new record for having the longest continuous run of any advertising campaign that has ever taken place anywhere in the universe!
A campaign that was developed by DaCunha consisted of a series of hoardings with topical advertisements that were related to day-to-day concerns. It was so successful that the Guinness World Records recognized it as the advertisement campaign that had been running the longest.
The Iconic Amul Girl
The Amul girl has been a fixture in the brand's advertising for a very long time, earning her widespread recognition. Because Mr. Eustace Fernandes, the person who was responsible for creating the well-known mascot, the Amul Dairy girl has gained a great deal of popularity within the homes of Indians. This is due to the fact that she is not only the adorable character that everyone adores for eating butter and singing songs, but she is also an informant on current affairs, making timely digs through Amul's commercials.
Neeraj Chopra's Golden Victory
The whole country was elated when Neeraj Chopra won the men's javelin throw event at the Olympics 2021 and took home the gold medal. And Amul commemorated this pride with an original advertisement about an Olympic athlete. In the advertisement, the young woman from Amul was shown throwing a javelin as Neeraj helped her (with a buttered toast in his hand). The catchphrase "jalwa in javelin" was appropriate given the circumstances. People had a positive reaction to the advertisement.
Not Missing an Opportunity
Amul did not miss an opportunity to win over the football enthusiasts as Ronaldo made history by becoming the player with the most goals scored in the history of the sport. Amul brought attention to the fact that he always wins by posting a jubilant message. The advertisement generated a lot of discussion and debate among football fans.
Amul Dairy vs. Everyone Else
1. Mother Dairy
Milk, milk products, and several other culinary items are produced, marketed, and sold by the Indian food processing corporation known as Mother Dairy Fruit & Vegetable Pvt Ltd. Under the brand name Mother Dairy, the company's milk products may be found in categories such as cultured goods, ice cream, paneer, and ghee.
In addition to selling edible oils, the firm also offers fresh fruits and vegetables, vegetables that have been frozen, and processed foods such as fruit juices, jams, pickles, and so on. In 1974, the National Dairy Development Board established Mother Dairy as a wholly-owned subsidiary. Mother Dairy has been in operation ever since.
2. Kwality Wall's
Located in India, Kwality Ltd. is a Public Limited Company that operates as a processor and handler of dairy products. They are listed on the Bombay Stock market. The business manufactures a wide variety of dairy items such as milk, ghee, butter, milk powder, curd, yogurt, cheese, and many more. The business has created a procurement network that is made up of 350,000 farmer households spread out throughout 4,700 villages in North India. The milk processing capacity of Kwality Ltd.'s six factories in Haryana, Uttar Pradesh, and Rajasthan is a combined 3.4 million liters (750,000 imp gal; 900,000 U.S. gal) per day.
3. Britannia Industries
Britannia Industries Limited is an Indian multinational food and beverage corporation with its headquarters in Kolkata, India. The firm was established in 1892 and is still operating today. It is one of the oldest businesses still operating in India. It is currently a subsidiary of the Wadia Group, which Nusli Wadia oversees as CEO. It is most well-known for the biscuit items that it produces.
The Britannia and Tiger brands of biscuits, bread, and dairy goods are distributed over the whole of India as well as in over 60 other countries across the globe by this corporation. Since the circumstances surrounding its purchase by the Wadia group in the early 1990s, the corporation has been engaged in a number of scandals relating to its management. These disputes began with the circumstances of its takeover. Despite this, it has a sizable portion of the market and generates a significant amount of revenue.
4. Hatsun Agro
The Hatsun Agro Product Ltd (HAP) is a significant private-sector dairy firm in India with its headquarters in Chennai. The company is more often referred to as Hatsun. It was established in 1970 by R. G. Chandramogan. By the middle of 2016, it had already grown into a billion-dollar firm. In addition to that, the business was recognized as "The Fastest Growing Asian Dairy Company." For a number of years running, the Indian government's Golden Trophy has been awarded to the manufacturer of dairy goods for being the country's top exporter of dairy products. There are several different brands under its umbrella, including Arun Ice Creams, Arokya, Ibaco, Oyalo, etc.
5. Heritage Foods
Heritage Foods Limited, more usually referred to simply as Heritage Foods, is one of the major private-sector dairy firms in Southern India. Heritage Foods Limited was founded in 1985.
Heritage's milk products have a market presence in Telangana, Andhra Pradesh, Karnataka, Kerala, Tamil Nadu, Maharashtra, Delhi, Rajasthan, and Punjab. Retail locations may be found in Bangalore, Chennai, Hyderabad, and Visakhapatnam, among other cities. Chittoor and Medak Districts are home to integrated agricultural enterprises, which serve as the essential support system for retail businesses.
A Not-so-buttery-smooth moment
Amul published an advertisement with the slogan "Union ke har territory mein" after the Indian government recently revoked Article 370, which conferred a special status to the state of Jammu and Kashmir. The commercial claimed that Amul was present in every territory of the Indian union. The following subtext then appeared: "Amul: The true article." Although many people think it was a courageous step and applaud the team for even discussing it in the midst of a tumultuous political atmosphere, others thought it was inappropriate since it made light of a very serious issue.
Taking New Leaps
Amul Cooperative, which is short for Anand Milk Union Limited, has made the decision to spend Rs 900 crore in UP. Out of this amount, Rs 800 crore will be utilized to establish a new Amul dairy production facility in Baghpat, and the rest amount would be used to enhance the company's ability to produce milk in UP.
According to their statements, "it would produce direct employment for more than 400 people in addition to supplying jobs to over 4,000 others via the channel of indirect employment." Amul is now capable of processing around 10 million liters of milk each and every day in the state of Uttar Pradesh. The next step for Amul Dairy is to increase the capacity to 25 million liters.
According to officials, it is estimated that Amul Dairy will be able to communicate with around 4,000 milk societies as a result of this development. It is important to note that the milk manufacturing behemoth already has a presence in numerous towns inside the state, such as Lucknow and Kanpur, and that it has only very recently connected milk producing farmers in the Bundelkhand area.
Leaving a Global Mark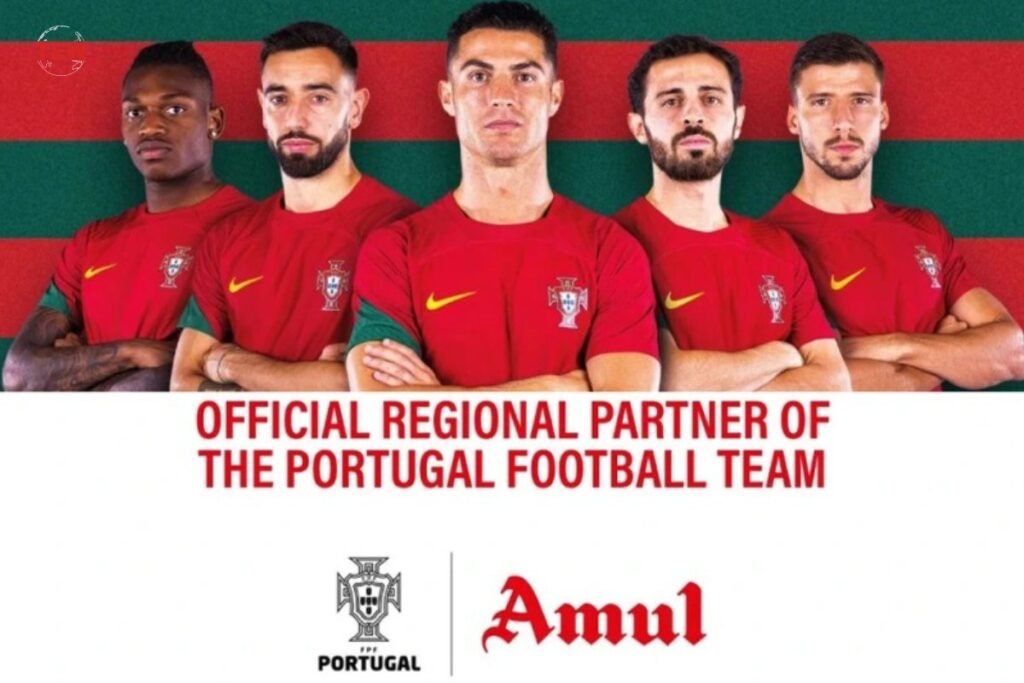 During the 2018 FIFA World Cup in Qatar, Amul Dairy was a proud partner of the Portugal National Football Team. For the first time ever, an Indian regional manufacturer has joined forces with the Portuguese national squad.
Recently, Amul Dairy sponsored the Argentina national football team, which was captained by Lionel Messi. Who ultimately went on to win the World Cup.
In addition, Amul Dairy increased its worldwide presence by becoming the title sponsor of the Ireland cricket team for the ICC Men's T20 World Cup 2022.
Amul Living up to Its Tagline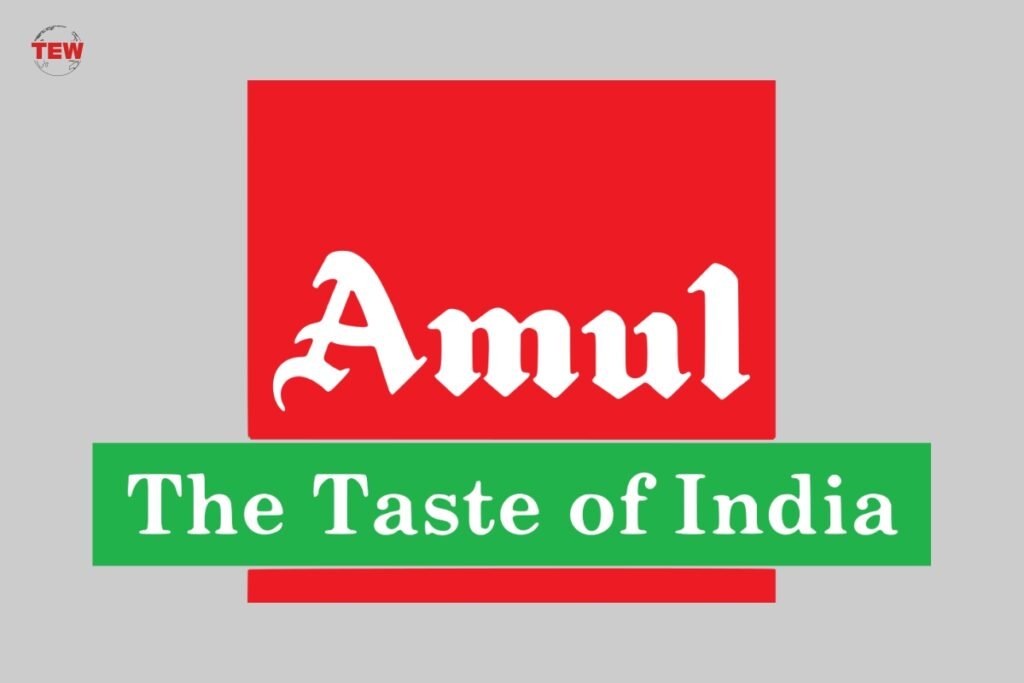 Amul Dairy and its products have consistently struck just the right chord in the hearts and minds of Indian people, delivering exceeding quality and taste. From the young to the old, from cities to villages, the products of Amul Dairy are happily consumed in every corner of the country. Because of its vast presence, the Amul brand has truly become synonymous with 'The Taste of India.'