Yesterday, one of my friends bought (what he thought was) an Adidas hoodie from a local shop. I was surprised to see the price of the hoodie. However, my awe lasted only until I saw the spelling of Adidas on the hoodie. Justifying its price, it was spelled "Adibas". While it made for a hilarious moment, it was an example of a brand growing so big that people were selling products with a similar-looking name and logo and customers were still buying them.
To me, this was a testament to the success story of Adidas. In this article, we will take you through the success story of Adidas and the factors directly or indirectly involved in it.
What exactly is Adidas?
Adidas (spelled "adidas" by the corporation) is an abbreviation of the name of the brand's founder, Adolf ("Adi") Dassler. Following World War I, the Dassler family started producing shoes. Jesse Owens, an American track and field great, wore shoes that were supposedly a gift from Adi Dassler during the 1936 Berlin Olympics.
Today, Adidas (full name Adidas AG) is a German maker of sports shoes, clothing, and sporting accessories. In the early twenty-first century, it was Europe's biggest sportswear producer and the world's second-largest after Nike. Adidas goods have historically been identified by a three-stripe trademark, which is still used in the company's modern "trefoil" and "mountain" logos. Herzogenaurach, Germany, is the company's headquarters. This was the beginning of the success story of Adidas.
Peeping into the History of Adidas!
During the 1950s, Adidas gained significant popularity as soccer players started using the company's shoes, which were lightweight and included screw-in cleats. The firm subsequently expanded into recreational items, launching soccer footballs in 1963. Four years later, Adidas started producing clothing. Adidas was the leading brand in sporting shoes for many years, but competition intensified throughout the 1970s, particularly from upstart manufacturers such as Nike.
Adi Dassler died in 1978, and despite an innovative endorsement arrangement with the rap group Run-D.M.C., authors of the popular song "My Adidas," the brand endured declining market share throughout the 1980s (1986). In 2016, the firm announced a new partnership with artist and entrepreneur Kanye West. Here are the two instances that highlight the beginning of the success story of Adidas.
Jesse Owens, an American athlete who wore Adidas shoes and won four gold medals in the 1936 Olympics, made the company renowned across the world.
The German football team, wearing Adidas shoes, then won the World Cup final match in 1954.
How much Adidas spends on Marketing?
Marketing is the backbone of a business and good companies often put a high emphasis on their marketing strategies. The success story of Adidas too is incomplete without an exclusive focus on marketing. In the years before the coronavirus epidemic, it gradually increased its marketing budget, which reached 3.04 billion US dollars in 2019. While investment fell by over 670 million US dollars in 2020, the corporation increased its expenditure to 2.5 billion in 2021.
The Adidas Group's marketing expenditures comprise both point-of-sale investments, such as in-store advertising and shop fittings, and marketing investments, such as sponsorship contracts, media advertising, and events. This investment looks to be paying off, with the Adidas brand's worth more than tripling from 2016 to around 16.48 billion US dollars in 2020. Furthermore, its 2018 "Original is Never Finished" campaign was named one of the world's most effective advertising efforts in 2018. However, Adidas' brand worth fell by more than two billion dollars in 2021, thus it remains to be seen how the firm does in the next years.
Ad Campaigns that proved "Impossible is Nothing"!
Here are some ad campaigns that played a crucial role in the story of Adidas.
1. The 'All In Or Nothing' Campaign
The 'all in or nothing' ad is Adidas' most expensive media campaign to date. It is led by a television commercial (see above) titled 'Leo Messi's World Cup Dream,' which includes brand ambassadors like the eponymous Argentine striker, Dani Alves, and Luis Suárez, as well as a tune by Kanye West.
"This advertisement illustrates the "#allinornothing" mindset by demonstrating the devotion and commitment necessary to win this fantastic championship," says Tom Ramsden, global brand marketing director of Adidas football. "Anything less than 100% effort will not win the World Cup. At Adidas, we think that being 'all in' is the only way to play sport, unleash your potential, and get the most out of sport's greatest event," he adds.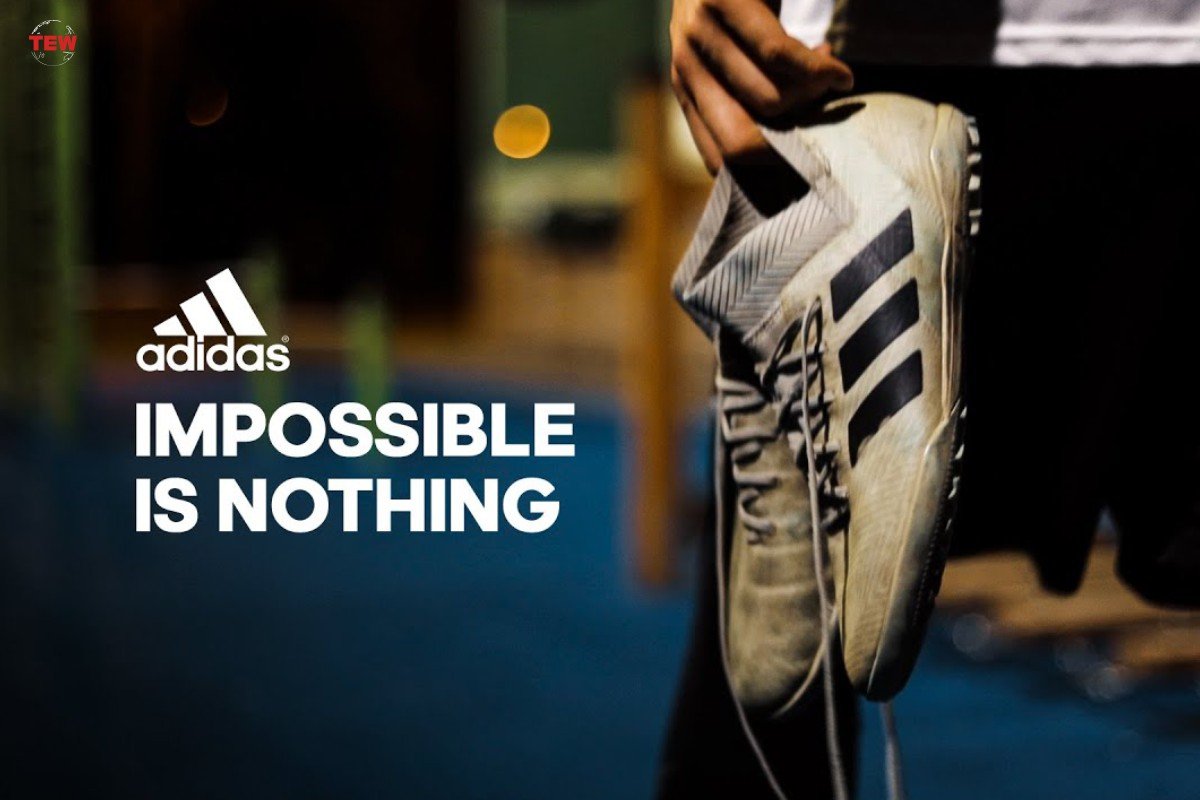 The TV commercial, created by TBWA/Worldwide and directed by Fernando Meirelles of the City of God, airs during coverage of tonight's (May 23) Champions League final and is supported by social, in-store, and e-commerce pushes, as well as experiential and PR activity that will see a branded media hub on display throughout Brazil. Adidas' marketing spending underscores the significance of the World Cup as it seeks to stave off competitor Nike's drive for primacy in the football clothing industry.
2. Impossible is Nothing
One of the most noteworthy campaigns for the firm, the campaign was created by 180/TBWA in Amsterdam, although TBWAChiatDay in San Francisco also contributed significantly.
This advertisement featured football great David Beckham and boxing hero Muhammad Ali.
That is why Adidas' new "Impossible is Nothing" ad strikes the target in terms of inclusive marketing. The ad offers personal documentary-style videos of a range of athletes and other highly chronicled persons from across the globe, illustrating their paths to greatness.
What makes the advertising stand out is how diverse it is in terms of sports, genders, races, and cultures.
3. All Adidas
The "all Adidas" campaign highlights the brand's reach across several sports, cultures, and lifestyles, with celebrities like football players Lionel Messi and David Beckham, NBA star Derrick Rose, and music sensation Katy Perry.
Competitors that made it difficult for Adidas!
To establish itself among the best, companies have to be abreast of what's going on in the market. New competitors emerge every day, posing critical challenges for companies and leaders. Adidas has also conquered many competitors to reach where it is today. Here are the prominent competitors in the story of Adidas that made life difficult for the company.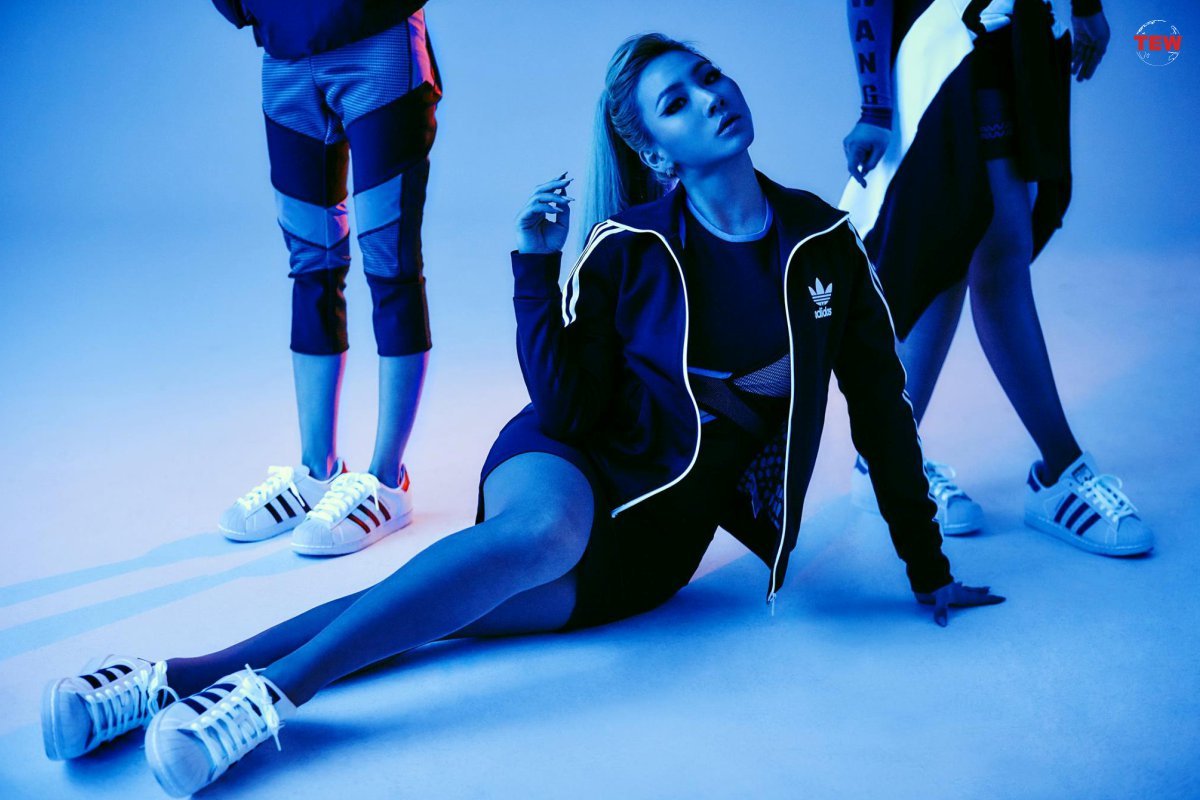 1. Nike
Do you know who the world's leading footwear and clothes brand is? Nike is the only appropriate response. It is one of the most trusted brands in search of inspiration and invocation in the lives of all people who have a body. Nike vs. Adidas has long been a topic of debate among people. Thanks to its constant pursuit for excellence, Nike has propelled Adidas to come up with new, more innovative products.
2. Puma
PUMA is another significant Adidas opponent worth noting. The reason for this is that Puma and Adidas were previously run by Rudolf and Adolf under the brand name Gebrüder Dassler Schuhfabrik. Later, their relationship deteriorated, and the corporation was split into two firms, Adidas and PUMA. PUMA is now fighting in the market with the Adidas brand.
3. New Balance
New Balance is an American multinational corporation with manufacturing operations in the United States and the United Kingdom. The items of this firm are more costly than those of rivals such as Adidas, Nike, and Under Armour. The rationale for a premium price is product quality and technological integration, as well as the fact that customers in the United States and the United Kingdom always favor high-quality items. In the footwear and clothing categories, New Balance is posing a significant competition in front of Adidas and numerous other well-known companies.
4. FILA
Fila is a Korean sports business that makes and sells footwear and gear for both sports and leisure. Fila is an excellent option for the majority of individuals in any society's middle class. Fila has a long history of sponsorship, including the Australian cricket team, the Korean football team, and many more. The corporation often supports events, and many athletes and sports figures serve as brand ambassadors. FILA has also challenged Adidas with its several products.
5. Under Armour
Another popular sports, footwear, and casual clothes business launched in 1996. The organization has shown a strong commitment to the garment and footwear industries. UA's business operations, according to the firm annual report, are to design, market, and sell footwear, performance gear, and associated accessories for women, men, and youth. Under Armour items are worn by athletes and active lifestyle customers ranging from adolescents to professionals. Its clothing goods accounted for 66% of its income, while North America accounted for 76%. Without a question, Under Armour is a formidable opponent to Adidas.
Controversies in the Story of Adidas
The journey of successful companies is often accompanied by controversies. The story of Adidas is also incomplete without controversies that shook the business to its core. Here are two of the major Adidas controversies.
1. Adidas attempted to launch the Shackle Shoe.
Adidas attempted to launch a shoe in 2012 that was a far cry from its customary sleek, athletic footwear (via CNN). The JS Roundhouse Maids were eye-catching street shoes with a unique design feature: they were linked to a yellow rubber shackle, which was used to "lock" the user's foot to the leg with a chain. "Got a sneaker game so hot you lock your sneakers to your ankles?" stated the product's Facebook announcement.
The Jeremy Scott-designed shoes, on the other hand, had a major flaw. Not surprisingly (except for Adidas), a shackle-themed sneaker did not go down well in a nation with a dark and well-documented history of slavery. Many individuals, notably civil rights icon Reverend Jesse Jackson, expressed outrage over the shoe's design, claiming that it reminded them of slavery. Adidas said that the JS Roundhouse Mid was all about fashion and had nothing to do with slavery. Recognizing that the shoe was a lost cause, the firm apologized and terminated the product.
2. USSR-Themed Adidas Products
Adidas was preparing for the 2018 FIFA World Cup in Russia with a nostalgic product in 2018. However, when they refer to a regime that is responsible for some of the worst moments in Russian history – including various horrible events that Eastern European countries had to go through during their time with the Union of the Soviet Socialist Republic – fun callbacks aren't always all that funny.
People in these post-USSR nations obviously didn't understand the sense of Adidas selling USSR-branded goods, and indignation quickly erupted in areas like Lithuania. "Being unwell with 'imperial nostalgia' still happens. However, that is quite shocking coming from the well-known @adidas." The country's Ministry of Foreign Affairs sarcastically tweeted a photograph of the company's USSR-themed sports attire. Many people asked whether Adidas might release uniforms with Nazi insignia in the future.
Partners in Success!
Over its tenure, Adidas has collaborated with several brands and personalities to take its product to the next level. Here are a couple of interesting collaborations in the story of Adidas.
1. The Adidas Yeezy collaboration
Some of the adidas' most significant partnerships have often included hip-hop stars. Kanye YEEZY-branded shoes, Pharrell Williams, Pusha-T, and Missy Elliott endorsements have all been launched by the label. Adidas' influence on hip-hop can be traced back to the mid-1980s and Run-adoration DMC's of the brand's tracksuits and shell-toe Superstar shoes, which culminated in the 1986 song "My Adidas." adidas Samba, adidas Stan Smith, and the classic shell-toe adidas Superstar shapes are among the most well-known shoe types.
The sportswear behemoth has also collaborated with streetwear companies like A Bathing Ape and Palace Skateboards, as well as high fashion designers like Yohji Yamamoto's Y-3 collection, Raf Simons, Rick Owens, Stella McCartney, and Alexander Wang.
2. Collaboration with Manchester United
Adidas and Manchester United agreed to a ten-year kit partnership in July 2014, commencing with the 2015-16 Premier League season. This kit agreement has a guaranteed minimum value of £750 million (US$1.29 billion), making it the most lucrative kit deal in sports history. Nike has been replaced as the club's worldwide equipment supplier.
Andy Murray, the former World No. 1 tennis player, was announced as Adidas' highest-paid talent in November 2009, with a five-year deal allegedly worth $24.5 million. They have also sponsored the ball-boy and ball-girl outfits at the ATP Tennis Tournament in Mason in Cincinnati. Adidas also has collaborations with Malibu Tennis Camp, Green Fitness GmbH, and Schöler & Micke Sportartikel Vertriebs GmbH.
Expansions in the Pipeline
Adidas is considerably increasing its investment in women's activewear and sports footwear as part of its new 'Impossible is Nothing' campaign. The company claims it would spend "more than ever before" on women and LGBTQ+ persons in sports, which will be reflected in both new goods and a new marketing language.
Adidas debuted Stay in Play, a collection of period-proof apparel, in June 2021 to assist minimize the drop-off in athletics that occurs when women begin bleeding. The Adidas Ultra Boost sneaker, built specifically for women's feet, will be available this quarter. Adidas is also offering a whole line of sports bras in 72 sizes, created with 43 models, in response to data that showed 90% of women have an ill-fitting sports bra. The company mentions that this product is being brought to market for women by women.
The Concluding Note:
So, these were some of the most important facets of the success story of Adidas. It would not be an exaggeration to say that Adidas is currently among the top few sportswear companies in the world. And as long as Adidas products are being sold labeled as "Adibas", or "Abidas", the success story of Adidas is bound to add new chapters to it!