Small breweries and the brewery industry, in general, have seen significant changes in the recent past. Apart from the market exploding, beer lovers are developing sophisticated tastes. They need breweries to meet their beer demands.
At the same time, small breweries are trying as much as they can to expand their businesses. However, this has not been easy for them. Things like hops, water, and energy have become quite expensive.
This has had a negative impact on the profits that these breweries can generate from their products. These are just a couple of problems small breweries are facing today as they grow.
Other common problems Small Breweries include;
1. Getting Skilled Personnel
Getting skilled personnel is a challenge every business faces as it expands. As small breweries grow, they must ensure that they have skilled personnel for every department in the brewery. This is one of the recipes for success.
One of the main challenges small breweries face is not only getting skilled personnel but also retaining the talent as they grow. At the same time, they have to ensure that production has increased while keeping costs low.
Small breweries need to find ways through which they can attract talent. They also have to ensure that they have provided their existing staff with everything that they need for their work. This is important when it comes to employee retention.
2. Direct Marketing
Marketing your products is essential if you want your small brewery to grow. A few years ago, small brewery owners lacked options when it came to the distribution of their products. They had to own a taproom or rent spaces in restaurants, bars, or retail shops.
Modern breweries have many options. Apart from the ones mentioned above, they can also build online stores where customers can place orders and have them delivered to their homes. They can also partner with delivery service providers for this.
However, this is not easy for small breweries. They need to ensure that their systems work well for effective direct marketing. This is a challenge that is only synonymous with small breweries. Their big counterparts have enough experience to handle direct marketing.
3. Managing Operations Effectively
The effective management of operations is one of the most important things for small breweries that want to scale. Different processes take place before you can enjoy your favorite beer.
If these processes are not managed effectively, chances are that you will not get to enjoy a high-quality beer. You will either not get the beer or maybe get a substandard one. But what can small breweries do to overcome this challenge?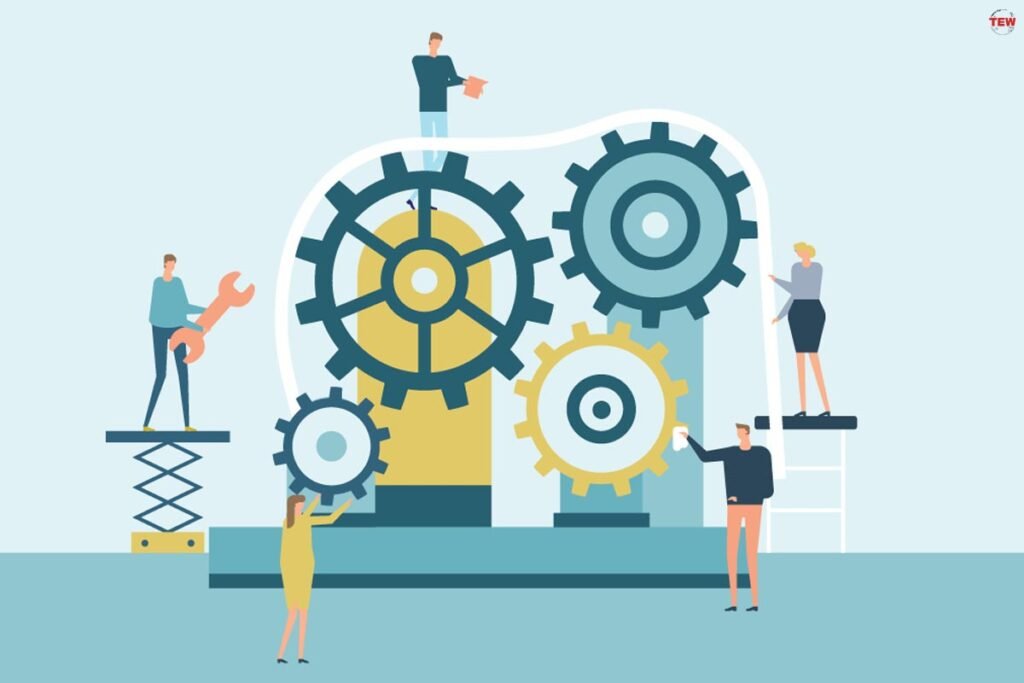 Advancements in technology have given birth to different innovative solutions that small breweries can use. For instance, Ollie is a software application you can use to manage your brewery operations.
With these innovative software solutions, small breweries can manage order processing, customer relationships, brewery production, payments, and inventory from a single platform.
4. Getting Enough Funding
Every business owner wants to scale and grow their business. Similarly, small brewery owners are constantly looking for ways to scale their breweries. It could be that they want to explore new sales opportunities or even add an extra taproom.
Whatever it is that they want to do to expand, it takes a lot of money and effort. It might be difficult to get investors who are willing to jump in and help you grow. At the same time, it might be difficult to get a loan due to high-interest rates.
At the end of the day, small breweries need to make sure that they have enough funding for them to scale successfully. Even though there are different sources of funding that they can explore, some processes are long and the funding might not be enough to cover all costs.
5. Supply Chain Problems
Just like getting skilled personnel, supply chain problems are common among retail and manufacturing businesses around the globe. Today, you will find issues such as a shortage of truck drivers and dock workers, and many others affecting the entire supply chain.
Amid all these issues, small breweries have to make sure that they have not only maintained consistency with their products but also implemented proper supply chain risk management strategies. This depends on the ingredients and equipment that they use.
However, delays in product distribution, unavailability of materials, increasing costs of brewing, delays in the delivery of equipment and materials, and many other issues might affect the quality of beer produced. All these issues result from supply chain problems.
6. Being Unique and Original
The past few years have seen exponential growth in the brewing industry. This has made the industry very competitive, making it challenging for small breweries to produce original products.
If, for instance, you venture into the beer market, you are likely going to find every flavor that you can ever imagine. You will also find many types of beers, liquor, and wines to the point where you might not be able to choose one.
So, how are small breweries supposed to remain unique and original amidst all these flavors? For them to grow, they have to ensure that they have produced better beers than their competitors. This is a challenge that is hindering their growth.
The brewery industry is going to keep growing in the coming years as more people start embracing craft beers. However, small breweries need to find solutions to the challenges discussed above for them to scale.