Corporate sustainability isn't just a trend to follow to make your venture look good in the eyes of customers. Given the concerns about climate change, pollution, and biodiversity loss, embracing sustainable practices is no longer an option – it becomes a must for businesses that want to reduce their impact on the planet.
Many large corporations consider sustainability a priority; thus, they focus on implementing eco-friendly business practices and investing in green technology. Simply put, corporate sustainability is about running your business operations in a way that doesn't harm the planet. This is done by taking into account customers, employees, stakeholders, society as a whole, and of course, the environment. 
The three essential elements of a corporate sustainability strategy
Ventures have a significant responsibility towards the planet, given that they excessively use natural resources and generate toxic waste, which all lead to global warming. This makes it vital to look for ways to slow down and reduce their impact on the planet. Now, this doesn't mean all companies are a threat to the planet; however, even the" innocent ones" that don't produce high levels of CO2 emissions should take a look at how sustainable their practices are and whether they can do something to improve them.
Doing so will not only enhance the quality of the environment but will also offer businesses a competitive advantage in the market. This is because it will improve their reputation among stakeholders and customers while helping them reduce costs through initiatives like recycling or reusing. 
Corporate sustainability is based on three essential elements: economic, social, and environmental. In other words, it focuses on the people, the planet and profits. By considering all these aspects, an organization can generate sales while positively impacting the world.
To stay relevant in the long run, a company should equally receive support from its community, stakeholders and employees. This support can be secured in different ways: for employees, it could mean offering responsive benefits like flexible scheduling, development opportunities and family benefits. Regarding the community, businesses could think of ways to give back, such as providing scholarships and sponsorships and initiating fundraising campaigns.
All ventures have the same goal: to remain competitive and profitable in the market for as long as possible. However, sometimes, accomplishing this goal comes at the expense of the planet, having the opposite effect on a company's bottom line. So, businesses should adopt eco-friendly practices to enhance brand value, attract top talent, and meet consumer demands. Sustainability will ultimately allow you to drive meaningful change, and as a result, your business will thrive in the long run.
How can businesses align their plans with corporate sustainability ethics?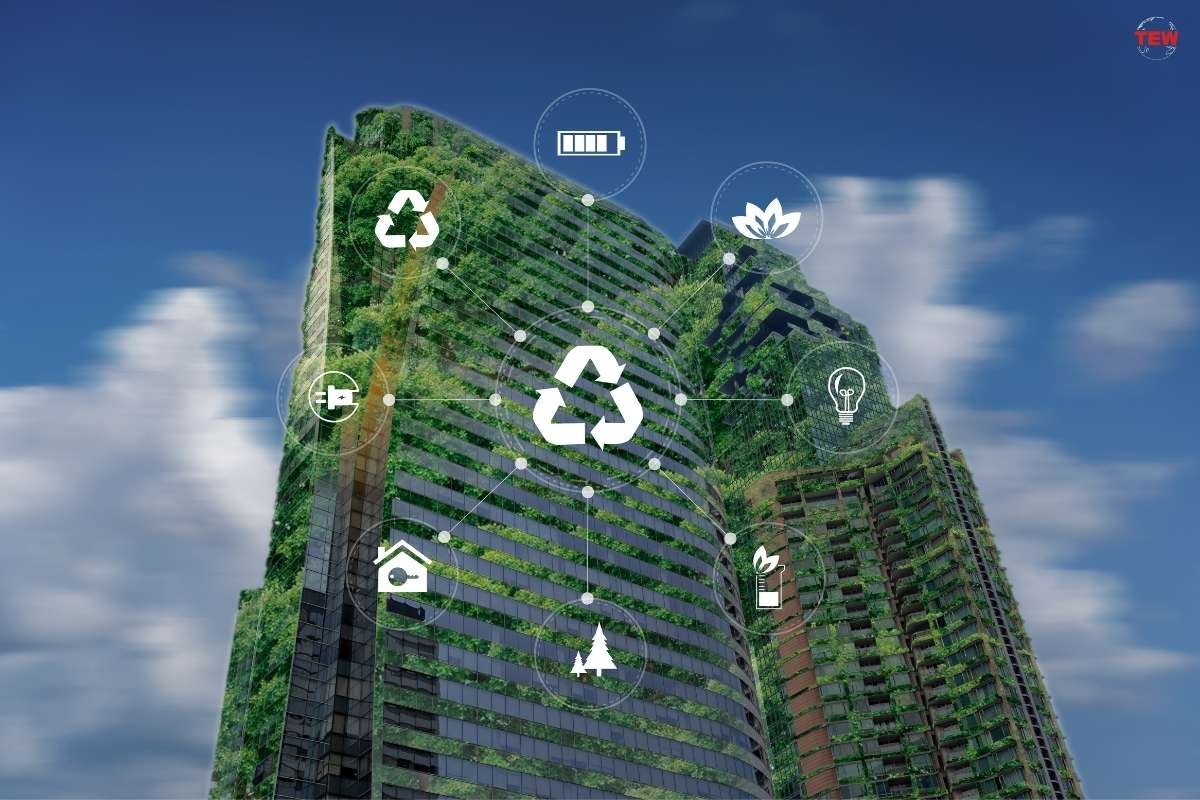 Whether or not you achieve business success will depend on how well you align your future goals with sustainability ethics. While this is a complex and nuanced topic, there are some areas you can focus on in order to ensure your business runs sustainably. Essentially, there are three main principles you need to consider:
1. Promoting universal human rights 
Supporting human rights is an essential principle that corporations should focus on when implementing sustainable practices. This means communicating your stance on issues related to human rights. For instance, you can promote diversity and positive values in the workplace, thus building an environment where all employees feel safe and appreciated.
2. Effectively managing resources within the company
Corporate sustainability is all about managing properly the resources used in your business. For instance, handling the waste you produce can help protect the area surrounding the business premise. Investing in a baler solution is an efficient way to do so, saving you money, time and space. This machine compresses waste materials into compact bundles, which are then taken away and recycled.
The good news is that you don't have to purchase a baler if that's not an option at the moment – you can simply rent one. For more information on this, please visit the website of a leading supplier of balers and compactors.  
Suppose your business requires power, forestry, water or other supply that depletes resources. In such a case, the solution is to utilize them at a sustainable rate to give them the conditions and time they need to replenish naturally.
3. Supporting the community through investments 
Investing with Corporate sustainability in mind contributes to the economy in the short and long run. Some actions you can take include improving energy efficiency by retrofitting infrastructure, promoting education and hiring locally. Doing these things will make your business greener while also resulting in a more robust economic system. 
Practical steps to create a sustainable business
Depending on the industry you operate in, there are several ways you can make your business more sustainable, such as:
Evaluating your current impact. Before you take any action, you want to look at the current practices within your venture and assess your impact on the environment. For instance, you can hire an environmental consultant to evaluate your company's resources and identify how they influence sustainability, thus helping you determine how to improve your processes.
Establish goals. To develop a solid strategy, you should consider your sustainability goals, both in the short and long run. For instance, one of your goals could be to reduce emissions by 10% in the following year. Establishing clear goals enables you to create strategic objectives aligned with your business practices.
Research your suppliers. You can't just assume that your business partners care about sustainability the way you do. So, it's essential to research their environmental policies to ensure you work with suppliers who follow ethical practices when sourcing materials.
Invest in green technology. Eco-friendly technology keeps evolving, so many solutions can now meet your corporate sustainability needs. Investing in green technology allows you to reduce energy waste at your business, thus lowering your overall impact on the planet. 
The bottom line
Participating in sustainable development creates incredible business opportunities. Nowadays, customers are willing to spend their money on a company's products only if ethical practices are considered in manufacturing. Given that the younger generation of consumers represents the largest portion of buyers, it's essential to consider their expectations and commit to corporate sustainability to create social and environmental changes.