It is now effortless to contact any modern company because each of them offers several ways to do this at once. Visitors can use messengers, website forms, and calls. The first two options are more convenient for many of them, as they allow you to place an order at any time of the day. However, this does not mean that the calls became irrelevant.
Even though it is easier to contact the company on websites and messengers, visitors often choose live communication with the manager. Marketers use this fact to build a marketing strategy and get impressive results. How do they do it? It's simple – specialists implement call tracking service – a technology that helps to find valuable data.
What Opportunities Does call tracking service Open for Business?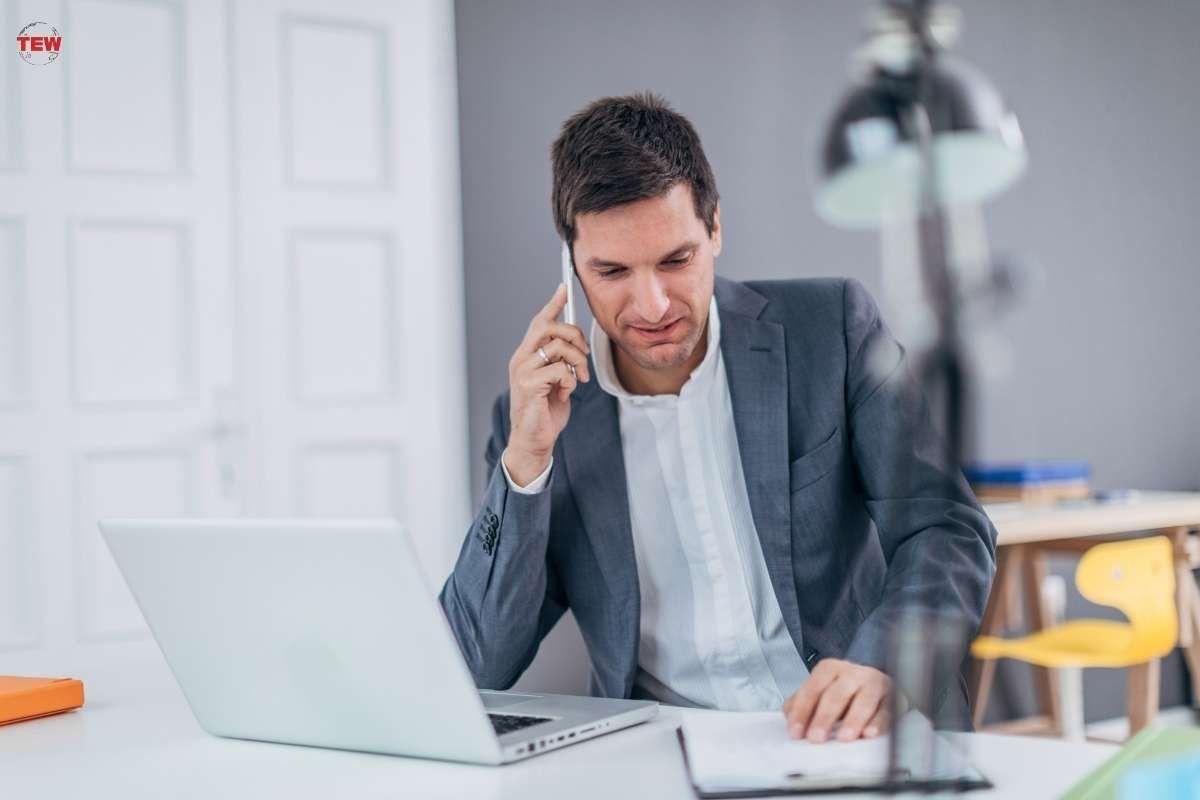 Call tracking service in the traditional sense is the discovery of certain data about the subscriber who calls the company. Some companies conduct surveys for this. After the conversation, the manager asks a few simple questions aimed at finding out the source and data of the subscriber. This method may seem simple and effective. However, in reality, this statement is far from reality.
Very few visitors have the desire to answer such questions, because they simply do not want to waste time on it. Another problem is the lack of sufficient awareness of advertising campaigns. For example, when asked about the source, most respondents answered "on the Internet" or "in the ad." As a result, it is impossible to determine exactly which advertising channel caused the incoming call.
Separately, it is worth mentioning about reporting. In the case of collecting data about the target audience in this way, the responsible manager has to spend a lot of time calculating indicators and forming reports. All this does not meet expectations and significantly slows down the process of using data for marketing purposes. The introduction of call tracking software radically changes the situation. The solution allows you to find the necessary information at different levels.
https://nextdigital.co.id/services/call-tracking/
1. call tracking service by Keywords
Keywords are the basis of search promotion in Google. They are used in paid ads, Facebook ads, directly on the website, and in other channels. These queries perform an important function – they allow the users to find a company that meets their request. That is, keywords are a connecting link between the potential clients and a brand that can offer a solution to their problems.
Software call tracking service in this case acts as a certain tool for analysis. It is about being able to establish a connection between the keyword by which the visitor found the company and the call. This is possible because the program substitutes a unique number. In this way, it becomes clear which request led to the incoming call. In the process, other important data can also be revealed, including the source (paid advertisement, landing page, etc.).
2. Campaign-Level call tracking service
Through the implementation of the solution, it is also possible to identify the advertising channels that generate the most traffic. Users of software for call tracking service can use one of several available methods for this:
· Static
· Dynamic
· Scenarios
Each of them works according to a unique scheme. Static call tracking service involves the use of several unique phone numbers for each advertising campaign. For example, a company runs a landing page optimization campaign and paid ads on Google. According to this scheme, a separate unique number is assigned to each of these channels. When visitors call one of them, the system automatically determines the source.
Dynamic tracking works on a different principle. The owner buys a pool of numbers, which can then be automatically substituted for each session. In this case, you can get more detailed information about the client and his path to the implementation of the target action. As for scripts, such a scheme operates based on certain settings that are performed directly in the program.
3. Multi-Channel Tracking
One of the common problems when creating an effective marketing strategy is that customers often take many steps before taking targeted action. For example, they may visit a website several times, return to it after a while, and finally make a purchase after clicking on a paid ad. In this case, it is tough to identify the advertising channel accurately.
Advanced call tracking service has functionality that helps identify all customer's touch points and get a complete picture of interaction with advertising campaigns. This information is very valuable for marketing because it allows you to identify gaps and areas that need more attention.
How Is It Better To Use call tracking service To Improve Marketing?
The functionality of modern software solutions is extremely wide. They not only reveal information about subscribers but also offer analytics and automation of calculations of important call tracking metrics. Let's consider all these options in more detail.
Features To Personalize Your Experience
Under normal conditions, when call tracking service is not used, marketing specialists receive very little information about their target audience. Under such conditions, coverage can be quite low, even with well-configured advertising campaigns. Personalizing the experience of each potential client will help improve the situation. This is exactly what software is needed for.
It has several functions that allow you to find out more information about subscribers. Among them is the analysis of navigation behavior, recording of calls, and formation of the call log. In addition, a useful whisper message feature is available to users. It consists of the fact that the sales agent during the incoming call sees where it comes from and other important data.
By analyzing them, the employee can provide a better approach and find the most effective solutions for a specific case. The statistics provided by Gitnux confirm the importance of this point. It says that the first 10 seconds of a phone conversation with a potential client are crucial. If the sales agent fails to interest him and keep his attention during this period, then the probability of losing the client increases.
Functions for Coordination of Cooperation Between Marketing and Sales Departments
In successful companies, there is good communication between these two divisions. Under such conditions, effective data exchange, joint participation in the development of marketing solutions, and joint efforts to find problem areas in the strategy are ensured. It is very difficult to maintain such interaction without implementing software for tracking phone calls.
After all, both departments do not have basic data and understanding of which advertising channels are working. In addition, the tool allows you to obtain statistics that are valuable for both sales agents and marketers. This is direct call data. These include the source, keywords, demographics, number of hits, etc. Based on this information, you can optimize the activities of both departments.
Features for Better Targeting of Advertising Campaigns
Software solutions offer the user to choose different types of call tracking numbers. These can be general business lines, which then redirect the caller to the company, as well as local numbers. This distribution allows you to choose the best solution depending on which region the advertising campaign covers. For example, for a medium and small business that focuses on potential customers in a certain city, local numbers will be the best option.
This is explained by the fact that local prefixes cause more trust for subscribers who live in a certain region. In this way, it is possible to significantly increase the reach and improve interaction with the target audience. If the business covers several cities at once, then you can consider using common business lines. In this case, the effectiveness of advertising campaigns will not decrease.
Features To Improve Service in Real-Time
Improving methods of interaction with the subscriber in real-time allows you to take a significant step in business development. The statement is based on the fact that the visitor who decided to call in most cases is ready to perform the intended action. If you provide him with the best experience, then the chances increase significantly. It is for this purpose that phone call tracking service is used, including a few more useful features.
Information About Missed Calls
Virtually every call that a manager fails to answer on time can be considered a lost lead. That is why it is important to get data about them and ensure an appropriate response. This can be done using a software solution. It immediately displays the missed call and data about it.
Evaluation and Designation of Calls
Another useful feature of the program is the ability to assign certain categories and points to calls. For example, these can be groups "interested in another product", "highly interested", "ready to buy", etc. This allows you to identify the subscribers and provide them with a personalized approach.
Reporting
Modern software solutions have a separate section where statistical data and various indicators are presented. They are also useful for building an effective marketing strategy, as they allow you to see sales trends. If they do not meet expectations, then it is worth reviewing current methods and advertising campaigns.
Final thought
Increasing the reach and general development of any brand is impossible without a detailed study of the target audience and its requests. After all, this is one of the main aspects of building an effective marketing strategy. call tracking service is an important step towards this. It allows you to determine the customer's path, learn about each subscriber who contacts the company, and also check the effectiveness of marketing efforts. That is why it is necessary to consider such a decision already at the initial stages of the company's activity.