Are you planning on enrolling in a Doctor of Education degree soon? Then this article is for people like you to get to know some of the best Fastest Way to Doctor of Education Degree. If you're currently working, taking care of your family, or handling a business, it might be challenging for you to pick a school that you like and physically attend classes. Fortunately, more and more academic institutions are offering online Doctor of Education degrees, making it possible for anyone around the world to complete their graduate studies from the comforts of their home.

If you have a Master's degree in Education, or you're still an undergraduate and have plans on completing the highest level of educational attainment in the future, this guide will help you make an informed decision. Let's begin by discussing what an EdD (Doctor of Education) is.
What is a Doctor of Education (EdD)?
A Doctor of Education is a post-graduate degree and is the topmost academic attainment in the field of education. Professionals who achieve this title are considered experts in their industry, specializing in executive administrative and management roles in colleges and universities.
The post-graduate program involves extensive training in techniques that equip them with the knowledge and hands-on experience to tackle complex challenges faced by academic institutions and the entire education system. Students of EdD study multiple aspects of education, such as financial, social, political, economic, technological, and historical aspects that have an impact on the academic institutions he or she is involved in.

Through lectures, seminars, research, and practical experience from hands-on internships and practices, students acquire the needed in-depth knowledge and expertise on the various roles expected of an individual with an EdD title.
Who Should Complete a Doctor of Education Degree?
Anyone who has finished a Master's degree with a focus on education can apply for an EdD degree. This is the pre-requisite for EdD eligibility. Professors, professionals, and school administrators who want to improve their position in a company or academic institution should complete an EdD degree to help them increase their salary as well as expand their job opportunities.
The majority of students who enroll in an EdD degree are teachers, researchers, and curriculum developers.
What Type of Jobs Can You Get with a Doctor of Education?
Once a student completes the degree, he or she can work in a wide range of fields, such as in colleges, universities, middle schools, executive positions in education departments of the government, as well as in non-profit organizations. An EdD graduate must prepare himself or herself for a career that makes lasting impacts on students' lives, in academic institutions, as well as the community at large.
Here are the possible types of jobs an EdD graduate can have:
1. Professor
You can teach at the college or university level.
2. Academic Dean
You can head a department of a university, handle teachers and staff of the said department, and oversee the department budget, student affairs, and other senior administrative tasks.
3. School Principal
You can also be a school principal of an elementary, middle, or high school.
Other jobs you can have included Executive Director of Education, University President or Vice-President, as well as an Education head of non-profit organizations or private businesses.
Steps to Getting a Doctor of Education
On average, it takes anywhere between 8 to 10 years to complete an EdD degree. An undergraduate degree typically takes 4 years, while a Master's degree takes 2 to 3 years, and an EdD takes about 3 to 5 years depending on the progress of the student. Here are the steps to getting a Doctor of Education degree:
Complete a Bachelor of Education Degree
Finish an undergraduate degree in the field of education. If you finished a degree in a different field, you can still enroll for an Education Master's degree, but you'd need to take a few education undergraduate courses before you can apply.
Get a Master's of Education Degree
Complete a Master's degree in the field of education. An MA degree typically takes 2 years, which includes a practicum course, a comprehensive exam, and a dissertation or thesis. For many students, a dissertation takes time with some finishing a non-thesis MA degree while they finish their thesis at a later time.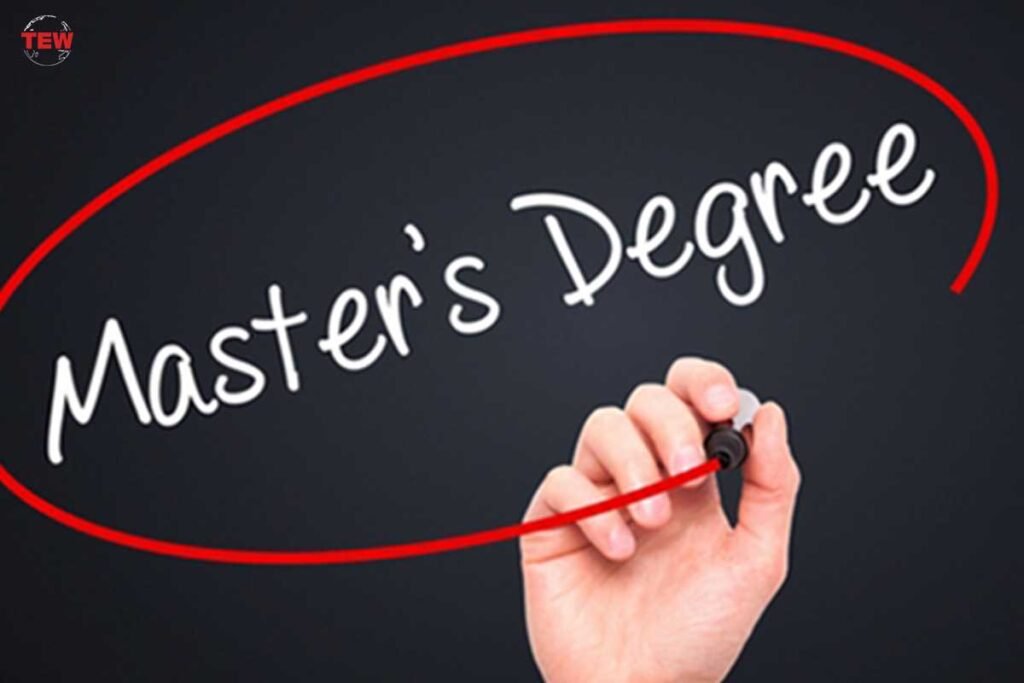 Enroll for an EdD
Once you've completed your MA degree in education, you can then apply for a Doctor in Education degree. Requirements to enroll typically include a resume, transcript of records, a letter of recommendation from your MA professor, and an application letter. Requirements may vary depending on the school.
EdS to EdD
If you don't want to complete an EdD or you're not ready to immerse yourself in the program, you can complete an Education Specialist degree instead. An Education Specialist degree is another post-graduate degree but requires half the credits of an EdD. For example, an EdD degree requires you to complete 60 credits but an EdS (Educational Specialist) only requires 30 credits.
An EdS degree is typically completed by Master's degree holders for career advancement purposes. A principal or superintendent of a university may need to get post-graduate studies to achieve a certain salary pay but he or she may not necessarily need to complete an EdD to get promoted or accepted in a specific position.
What makes an EdS degree beneficial is that the 30 credits completed in the post-graduate course can be carried over to an EdD program if the person chooses to pursue further studies. It's important to note, however, that some universities accept EdS credits while some don't.
The Fastest Way to Doctor of Education Degree
One of the Fastest Way to Doctor of Education Degree is by enrolling in an online EdD program. Online EdD programs allow students to complete the courses while working or taking care of their family at home.
These EdD programs offer the very same curriculum, taught by the very same professors, and students have the very same access to resources as students in traditional school settings.
If you are currently working as a teacher, or you're an elementary school administrator, it can be challenging to have to attend physical classes while you work. For parents, taking care of children and balancing a career can make it impossible to pursue higher education opportunities. With online Doctor of Education degree programs, anyone with an internet connection from anywhere around the world can complete the degree.
Among the many advantages of online edD programs are flexibility, offering classes at night or on the weekends when the students are available. Some students like the fact that they can complete the program at their own pace, allowing them to achieve this post-graduate degree while still being able to enjoy their careers and make a living.
Average Length of Time It Takes to Complete
A Doctor of Education degree requires students to complete 15 courses or 60 credits, an exam, and a dissertation or thesis. The dissertation needs to be defended in front of a semi-public forum. Once these are completed, the student will now graduate or earn the Doctor of Education degree.
The first two years of an EdD degree are typically focused on completing the credits with the last year focused on the dissertation. It takes an average of 3 years to finish, but you can also finish it earlier than expected if you already have an EdS degree with accepted credits, or if you take your exam and pursue your dissertation as soon as you complete your 60 credits.
Average Costs
In terms of costs, a traditional graduate program is typically more expensive than an online program since there are fewer resources used. According to the National Center of Education Statistics, which was published in 2021, data from 2016 to 2017 show the average cost of online graduate programs is $18,416. Public schools cost $11,617 while private institutions cost $24,714 on average. Traditional graduate programs in public schools typically cost $13,647, while private schools cost more than double this amount. The most affordable online graduate programs in the US range from $6,000 to $18,000.
How to Choose the Best Online EdD Program
Choosing the best online EdD program is becoming easier today due to the rising accessibility of academic institutions offering online post-graduate programs. Some of the most respected universities around the world are offering online graduate studies that professionals from different countries can access without having to leave their place of residence.
Before you choose the online EdD program to enroll in, here are some factors to consider to ensure you're enrolling in a top-quality school that meets your needs:
1. Accreditation
This is the most important factor to consider when choosing an online EdD program. Accreditation ensures you are completing a degree from a credible university. It also ensures that the curriculum is up-to-date and you're being trained by qualified and quality faculty members.
2. Retention
Do students who enroll in the program complete it on time? How many of the students who enroll finish the courses? How about the graduate opportunities? Do companies regard the institution with high regard? Try to do your due diligence by doing some research on former students and retention numbers of the program.
If many students don't complete the program, that could be a red flag regarding the school's quality, engagement, and other important aspects.
3. Reputation
Search the school's ranking on the US Newscast and World Report. If the school ranks high on the list, it means they are highly revered in the industry and by potential employers.
Other important factors that need to be considered include costs, curriculum quality, and flexibility in terms of class schedules and deadlines.
An online EdD program is the highest degree in education and opens you up to a world of opportunities in the education system. As an expert, not only will you impact the lives of your students and the school, but also the entire community in general.
If you want to finish an EdD degree fast, consider an online program that offers lower tuition fees, flexible class schedules, and the opportunity to complete the program wherever you may be in the world.