In your business role as a financial advisor, meetings are likely part of your normal, everyday schedule. Everything you do is based on your relationships with your clients, so from your sales process to consultations with prospective customers, meetings are a common theme. Whether you have been taking the lead in these meetings for many years and are experience in the process, or if you're new to the field and need some advice of your own from financial advisor, there is always more to learn.
A lot of your future success will lie in how well your first meeting with a new client goes, so it's important that you always work hard to improve and sharpen your skills in this regard. Whether you're logging on to a Zoom call or entering a conference room for an in person meeting, the first impression you make needs to be a good one.
Both you and your potential client will use this meeting to weigh up whether your partnership is going to be a successful one. Therefore, what can you do to make sure you smash your next first meeting with a potential client? That's what we will discover in the material to follow.
The Preparation-financial advisor
Preparation is a vital aspect when considering how to hold a successful business meeting, especially when as a financial advisor you are meeting with a potential client for the first time.
1. Create a Meeting Script
It's important that you go into the first meeting with a goal, with things you what to achieve and objectives you want to meet. If you have a lovely chat, that's great! However, you won't really have a productive meeting unless you've learned something useful, and similarly conveyed something useful, in line with your goals. If you can create a script, or outline of talking points, it will help you have a productive and smooth flowing meeting.
Of course, the point of a script is not to have something that you simply read out to the client. Try to keep it natural, so simply jot down some brief notes. Bear the time in mind and make sure you don't go on for too long or dig too deep into the potential client's finances. Keep the first meeting light and brief. Additionally, if you begin to use terms and expressions that only experience financial advisor understand, you will lose your clients interest and confuse them with overcomplicated jargon.
2. Use an Agenda Template
If you can either design your own or use a financial advisor client meeting agenda template created by another expert in the field, you can keep your meeting flowing smoothly while ticking all the boxes you need to on the first contact. Outline the kind of things you need to know about your client and work out how to ask questions that will get you the answers you need. Don't hold onto your notes but make a personal connection with your customer.
Prepare the points on your agenda to a timeline, as a roadmap that will help you have enough time for all the points you need to cover. Make your presentation clear by helping your client to see the purpose of the meeting and the benefits they will gain by considering your advice. Furthermore, remember not to dominate the meeting but to ask questions and check for feedback to ensure your clients are on the same page as you.
3. Understand Your Client
You can't walk into a meeting knowing nothing about your client. Do a little research of your own so you have some idea of what you are getting into and the kind of help they will need. With this extra information, you can tailor your presentation to meet the unique needs of your client. When you can personalise the benefits that you client will receive, it makes it more attractive to them and they are more likely to act on what you tell them when they see how it affects them.
The Delivery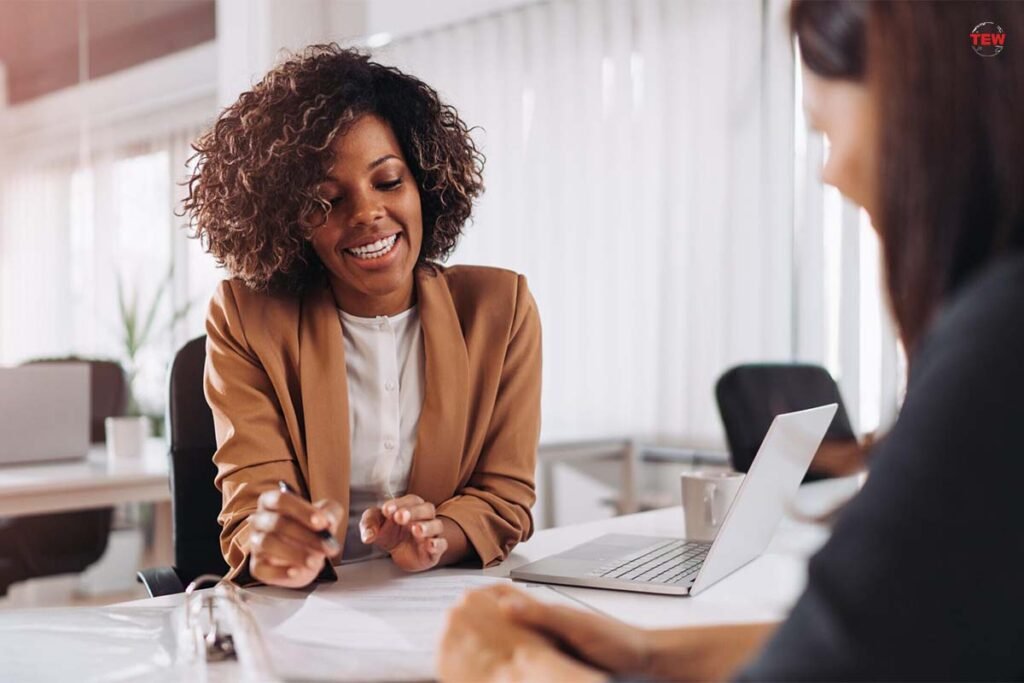 There's only so much you can do before the meeting. The rest of the success will depend on how the material you present is delivered.
1. Make It Personal
Show a personal interest in your client by asking questions and making genuine comments in reply. Listen attentively to the needs of your client and show active listening by focusing on them as they speak and addressing the points they raise. Take the initiative to build a personal relationship with the client, and prove yourself to be an open, honest and approachable person that they can depend on.
2. Speak with Confidence
Speak with confidence and conviction, without being overbearing or pushy. When you are confident in your abilities, others will be too. If you show yourself to be hesitant or wary, your clients will likely feel the same way about you and your services. Explain your experience in the field and help your potential clients to trust in you and your knowledge.
3. Keep It Positive
Focus on the positives by helping the potential client to see how a partnership with you, and the advice you give, will help them personally. Show the benefits that you can bring and dwell on the positive outcomes that other businesses have experienced. With a simple smile when you greet the client, you can set the whole positive tone for the meeting which will certainly work towards helping the discussion to go smoothly.
In Conclusion
Whether you're a seasoned expert or an enthusiastic newbie, it's never easy to have a meeting with a new client. There are nerves, worries, and concerns, so it's understandable if you feel a little daunted by the prospect. However, with some work in the areas of both preparation and delivery, you can hold a successful first meeting with the potential clients seeking to benefit from your financial advisor.
Plan a script, use an agenda template, and deliver the material in a clear and confident way. With these few suggestions, you'll be holding a perfect first meeting With Your financial advisor in no time at all!