No matter what sector it is, a well-managed workflow can lead to business growth. In traditional business processes, there are many flaws as extra time consumption, complicated data management, etc. With the rise of digitization, businesses are now at the cusp of a digital revolution. In this context, integrated financial advisors a.k.a. IFAs are also trying to move ahead and simplify their workflow. IFA Planet is one company that assists its clients in achieving success and revolutionizes the market with unique services.
Making a Difference!
An IFA spends several hours a day managing his financial advisory business and serving his existing clients' needs, which indirectly costs a lot to his profession. IFA Planet aims to reduce this additional time deployment, delight the customer with timely and managed service, and increase the productivity of IFAs.
IFA Planet has changed the conventional financial advisory business to a more efficient and result-oriented business model. With the help of IFA Planet, an IFA will always be able to manage its entire mutual fund business by getting all the key business data, statistics, and analysis, including the client's portfolio management and research.
Along with this, an IFA can also manage his entire business in a state-of-the-art cloud-based system that is accessible 24*7 over any device and at any place. The company is 100% confident that the service and features of IFA-Planet will increase an IFA's ability to serve the client by approximately 20%-30%.
IFAs also struggle to create their own brand identity in the industry. IFA Planet is helping them establish this brand identity through various options in software as well as websites. Based on different business levels of IFAs, their expectations can differ. For example, an IFA, who has just entered the MF advisory business, expects more toward lead generation, marketing, and new customer engagements.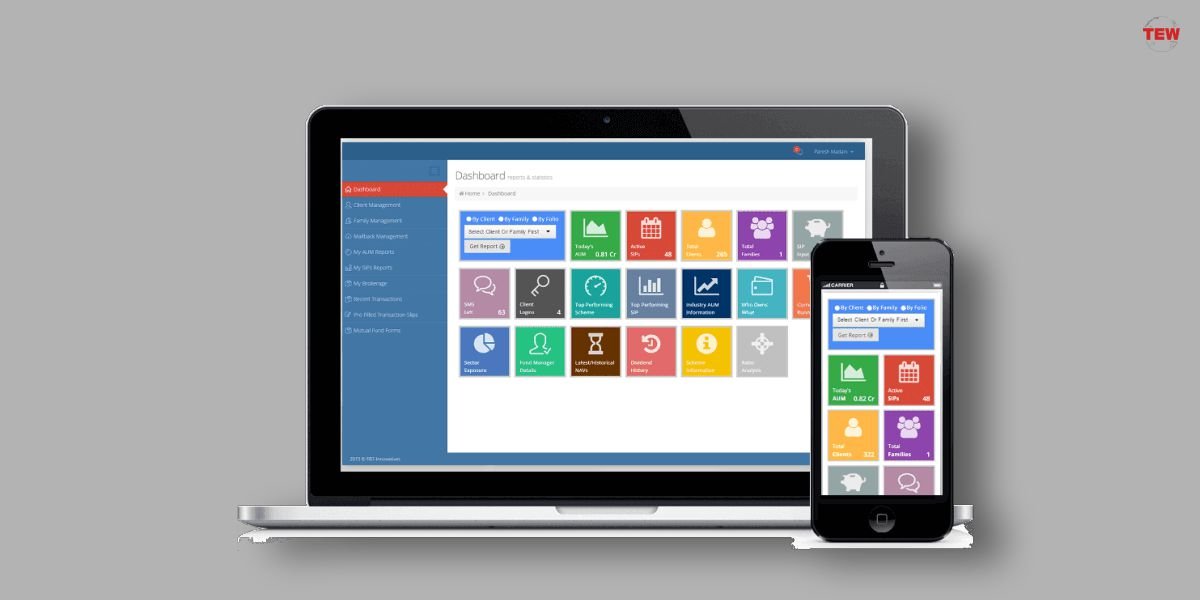 IFAs that are already in business for quite some time look more into brand creation, business expansions, and stability in the business. And the IFAs who are already well-settled in business with several years of experience expect a sound way to keep their customers satisfied. They also seek the ability to serve them in the fastest manner. IFA Planet is working to fulfill the needs of all three segments by providing them with various tools for lead management, self-branding options, portfolio management system, CRMs, and many more.
Being a Techno-Financial solution provider, usually, the expectations are always on the higher side. However, IFA Planet loves to address these expectations as the advisors are people who are facing the challenges on the ground level. The company has strong suggestions/feedback management systems from which it gets regular inputs to form its three volunteer teams of 10 IFA each.
How did it start?
Mr. Paresh Madani established IFA Planet in the year 2015. He has over 16 years of experience in the Techno-Financial domain, with a motive to provide ease to all segments of the IFAs by addressing their challenges through technology. In this period, IFA Planet has emerged as a brand, serving over 4200 IFAs with a combined client base of around 32 Lac investors across 760+ cities in India and abroad. In the IFA community, IFA Planet has earned a reputation as the most User-Friendly and affordable technology in the industry.
"IFA-Planet is India's first comprehensive asset management portal with the simple goal to empower every IFA with Technology," says Paresh Madani (CEO & Founder of IFA Planet).
Today, IFA Planet has made a unique position in the market with comprehensive technology offerings for financial advisors. It aims to provide an efficient/user-friendly and affordable solution so that the advisor fraternity can adapt to it easily. The company runs smoothly through two offices, one at Rajkot, and the head office at Indore.
In just 5 years, IFA-Planet has become a brand in the industry. The company has 4200 IFAs who are currently managing their business and portfolios of their clients combined with 32Lac clients in almost every city in India.
What does IFA Planet offer?
The company has worked its way to make IFA Planet more affordable for every IFA with a dream to join its hands with revolutionary New Age Technology. IFA Planet is helping IFAs to deliver all operational tasks in just a few clicks. For example, an IFA can get the valuation report of his client in just 3 clicks. With the help of IFA Planet, now, IFAs have more time to increase their productivity and ability to support existing clients even better than the corporates. They can also focus more on getting more and more business through an increased level of engagement and creating their own Brand Identity.
The Distinguishing Features
IFA Planet is the first and the only service provider in the industry to offer the facility of Live SOA with instant download. Previously, IFAs had to give a lot of time to get it from conventional sources. Now, they can directly download it with a single click from their IFA Planet desk itself.
User and device-friendly UI/UX:
In today's world, people have adopted the equation of Time = Money and this is the reason mobile technology is booming. People need their day-to-day operations to be handy and with minimal involvement. IFA Planet has worked both ways to fulfill IFA's needs. The software is completely user-friendly with access to every important utility of the IFAs at a minimum possible click.
For example, IFAs can take out a valuation report of their clients in just 3 clicks on the dashboard and can share instantly with them in just a single click. This has helped IFAs to save a lot of time. Moreover, the whole platform is completely device friendly. This means no matter what size of the device IFA is using, like a mobile phone, tablet, laptop, or desktop, the software aligns itself accordingly in a way that it gives the same ease of use. So now, even if the IFA is far from the clients, he can still serve them on time.
Affordability and a simple pricing matrix:
In the industry, various companies have a very complex pricing model where they have a different pricing structure based on IFAs AUM, and distributed features accordingly, which are very expensive too. Unlike them, IFA Planet offers affordable and simple pricing models common for all the IFAs irrespective of their AUM sizes.
Different approaches to onboard IFAs:
IFA Planet has adopted the policy of giving a "7 Days' fully-featured trial desk" along with a small training to the IFAs. This allows IFAs to explore the features and utility of the software themselves and get convinced of the value proposition that the company offers. This has helped it boost the sale with a larger conversion ratio in the industry.
In the whole industry, clients recognize IFA Planet for the best service and support of the associated IFAs. The reason behind this is the multichannel ways of reporting. The IFA can connect with us conveniently, such as through phone calls, WhatsApp, email, tickets, etc.
"The best way to identify the level of support service that any company can know about is first from the feedback of the user and secondly from the ratio of renewals. We are proud to say that IFA Planet's renewal ratio is over 95% which is greater than any company in the industry," says Paresh.
A Skilled and Efficient Team
No matter how big is your team in numbers, all a business needs is how much the team is skilled. IFA Planet has a small team of highly efficient members that makes hard and smart efforts to fulfill client needs. IFA Planet's team maintains an effective mix of development experience and seasoned leadership in order to provide innovative strategies and solutions required to meet the needs of the Financial Advisory market. The team relies on unparalleled project management, monitoring and evaluation, information technology, risk management, team management, and stakeholder management experience in order to ensure their valuable clients' success.
An Unmatched Leadership
Paresh Madani (CEO and Founder)
Mr. Paresh Madani is a Techno-Financial person who is recognized in the financial industry with over 16 years of experience. In the last 12 years, he has worked in financial technologies, and projects in the areas of financial management, mutual funds, strategic & financial planning, monitoring & evaluation.
Ms. Nandini Baidyanathan (Chief Mentor)
A TED Speaker, Ms. Nandini Baidyanathan is a traveling teacher who teaches entrepreneurship in several IVY-League business schools around the world including Princeton, the London School of Economics, and the National University of Singapore. She also teaches in India in IIM–A, IIM–B, IIM–L, and ISB.
Hitesh Soni (COO)
Mr. Hitesh Soni has 7 years of proven experience in client servicing and operations in one of the most esteemed banks in India. IFA Planet is continuously working for the benefit of the IFA fraternity. It says, "We have a pretty big road map in front of us to serve them and help them to increase their productivity in a much easier and more efficient way."