The Best Of 5 Recommended Fintech Solution Providers For 2020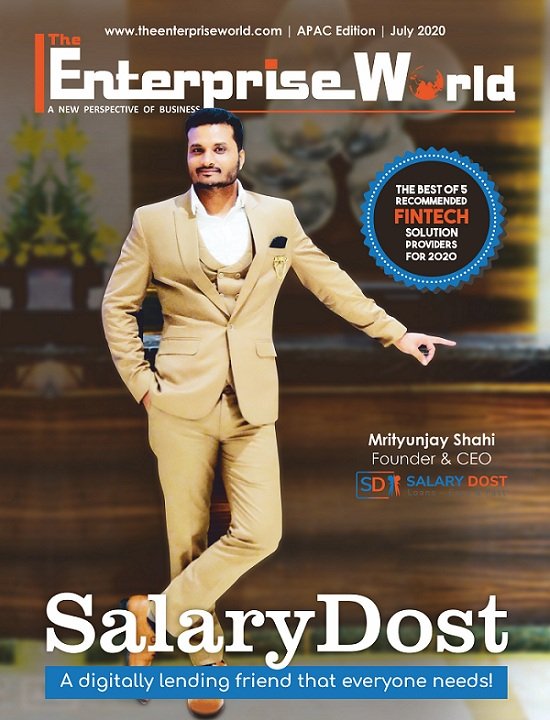 The Best Of 5 Recommended Fintech Solution Providers For 2020 features,
Featuring for the cover story is Salary Dost. SalaryDost's mobile-based application is the finest strategy that will help customers get loans within a blink on an eye.
The online platform is backed by a strong tech-savvy team that aims to build a quick response system for their potential clients.
IFA-Planet has changed the conventional financial advisory business to a more efficient, productive, and result-oriented business model.
With the help of IFA-Planet, an IFA will always be able to manage his entire mutual fund business by getting all the key business data, statistics, and analysis including the client's portfolio management and research.
Readout an interview with Tara Kelly, President & CEO at SPLICE. SPLICE has worked with retailers, insurance companies, financial institutions, healthcare providers, and even non-profits to improve their customer communication experience to create loyal, raving fans. 
MatchMove addresses a fundamental market gap and built a proposition to improve the quality of people's digital lives.
MatchMove was founded with the objective to provide access to essential banking services- Spend.Send.Lend™– to anyone, anywhere.
Crelytics is empowering the financial services sector with their utmost and cutting edge technology offerings crafted by domain experts in financial risk.
In a talk with Mr. Abhijit Onkar, CEO at Crelytics, discover their journey since inception, their quality offerings, and his thoughts on the current market scenario.
The New Age Technology For Financial Advisors
The Money Moving Platform For Every Business
Automating Financial Processes With Predictive Analytics
Delivering Real Business Results