Elevating customer support holds significant importance in an increasingly customer-centric business environment. It's the heartbeat of any successful venture and a crucial differentiator in the crowded marketplace.
As businesses compete for customers, the quality of support provided often tips the scales. Elevating customer support goes beyond simply resolving issues; it involves forging lasting relationships, building trust, and cultivating loyalty from first-time customers.
In the current digital age, an outsourced contact centre emerges as a game-changing strategy to propel customer service to new heights. Their dedicated services can elevating customer support your company, providing several compelling benefits.
Here are seven benefits of hiring an outsourced contact centre for your business enterprise.
1. Provides Cost-Effective Solutions
In-house customer service is often pricey. You've got salaries, benefits, training, and equipment costs all tallying up. Hiring a contact centre service provider helps reduce unnecessary expenses from your operational budget.
The outsourced model is efficient and versatile. You only pay for the services you require, nothing more. This approach makes sense, particularly for small and medium-sized businesses that are cautious about costs.
Finally, outsourcing prevents the need for massive initial investments. Instead of investing heavily in expensive technology and tools, your cash remains available for other areas. This is because the outsourced company will likely use its own equipment to serve your clients.
2. Allows Access To Expertise
An outsourced contact centre employs a team of specialists. These professionals specialize in the practice and principles of customer support. They have seen it all, solved it all, and continuously evolved to meet new challenges.
These experts stay on the ball with current trends. As a result, your customers benefit from modern, effective support strategies. Outsourcing your contact centre function allows you to reap the benefits of a highly skilled team. This expertise ensures your customers get the best possible experience.
3. Simplifies Scaling Your Business
Business growth is fantastic, but it also means more customer inquiries. An in-house team may struggle with increasing demand, resulting in slower response times and frustrating customers. This is where an outsourced contact centre becomes necessary.
They can quickly adapt to your changing needs. They can bolster their workforce when demand spikes and scale it down during quieter periods. Therefore, no matter your customer service volume, you're always prepared.
4. Ensures 24/7 Customer Support
In today's global market, people expect support whenever they need it. Keeping an in-house team running around the clock is expensive and logistically challenging. But with an outsourced contact centre, it's just another day (or night) at the office.
These services typically operate 24/7, ensuring there's always someone on hand to help your customers. Day or night, weekday or weekend, they've got it covered.
Having round-the-clock support not only helps you to meet customer expectations but also builds trust and loyalty. It shows your customers you're always there for them, elevating customer support and your brand image.
5. Enables You To Focus On Core Operations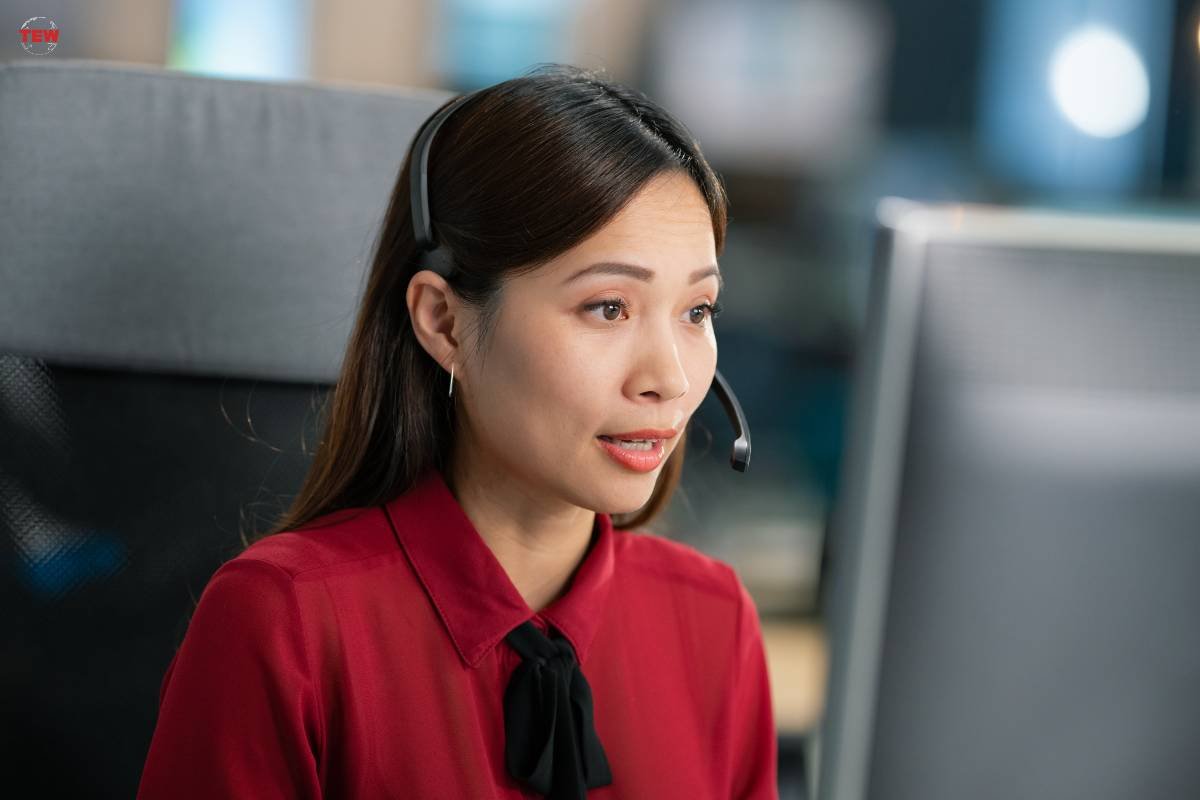 Elevating customer support functions allows for the streamlining of organizational responsibilities. By allocating support management to external specialists, business leaders can concentrate their efforts more effectively on the strategic operation and growth of the enterprise.
An outsourced contact centre takes care of all customer service-related tasks. This allows you to channel your energy into driving growth, spearheading innovation, and fine-tuning your core operations.
6. Offers Data-Driven Insights
Outsourced contact centres interact with various customers, picking up valuable insights. For example, a contact centre for a software firm might notice common user issues, which could help the firm improve its product.
These centres don't just collect data; they analyze it. They analyze the data to extract valuable insights. If they spot that most customers prefer live chat over phone calls, you could shift resources accordingly.
Utilizing advanced analytics, they can uncover hidden patterns or trends. For instance, they may discover that customers often abandon their online shopping carts due to high shipping fees. Such insights can prompt you to revise your pricing strategies, perhaps by adjusting shipping costs or offering shipping promotions.
7. Allows Quick Adoption Of New Technologies
Outsourced contact centres are typically equipped with the latest advancements in customer service technology. For instance, consider the use of AI-driven chatbots that can address customer queries in real time.
The inclusion of cutting-edge technology is not merely a superficial upgrade; it fundamentally improves operational efficiency. As a result, issues that might have once been complex can now be resolved swiftly, saving valuable time for everyone involved.
Takeaway
Engaging the services of an outsourced contact centre helps to align your business for success strategically. It offers many benefits, including cost-effectiveness, unparalleled expertise, adaptable scalability, and continuous service availability.
In addition, it allows you to concentrate more effectively on your business's core operations, supported by invaluable, data-driven insights. An additional advantage is the access it provides to cutting-edge technology, enhancing your competitive standing in the marketplace. Collectively, these benefits serve to enhance and elevating customer support structure.