While you may have encountered numerous celebrity stories that illustrate the concept of success, the inspiring celebrity stories emerging from humble beginnings to accomplish extraordinary feats genuinely resonate. Out of the myriad celebrity stories I've encountered, I'd like to present five that perfectly capture the core of success through unwavering perseverance and relentless determination.
But before that, what's success? Have millions of dollars in your account, drive fancy cars, and live in a gigantic luxurious house. Have a stable job and be able to afford a modest life. Whatever your view of success in life is, it has three components, purpose or goal, growth, and action. So, if your moves have a specific target to achieve growth, then any positive result is a success, and you'll be happy you achieved what you want. That's a success! Simply, it's achieving your goals, whatever that may be.
Here are my favorite five such celebrity stories that epitomize the essence of success through perseverance and determination, showcasing how individuals can overcome obstacles and transform their lives. These celebrity stories underscore the importance of resilience and unwavering commitment to one's aspirations. And if you are interested in trading and financial success, don't forget to check out the best site for traders in the UK to navigate the complex world of investments and secure your financial future.
1. Rihana: From a challenging childhood to a billionaire entrepreneur
Born Robyn Rihanna Fenty, she overcame a challenging childhood in Barbados due to her parents' struggles. At 16, she moved to the US after signing a record deal to become a renowned artist, and she became America's youngest self-made female billionaire in 2022. Currently, Forbes estimates her to be worth $1.4 billion.
Primarily known as an R&B singer, her major success came with Fenty Beauty. Launched in 2017, it earned $72 million within a month due to its diversity-focused approach.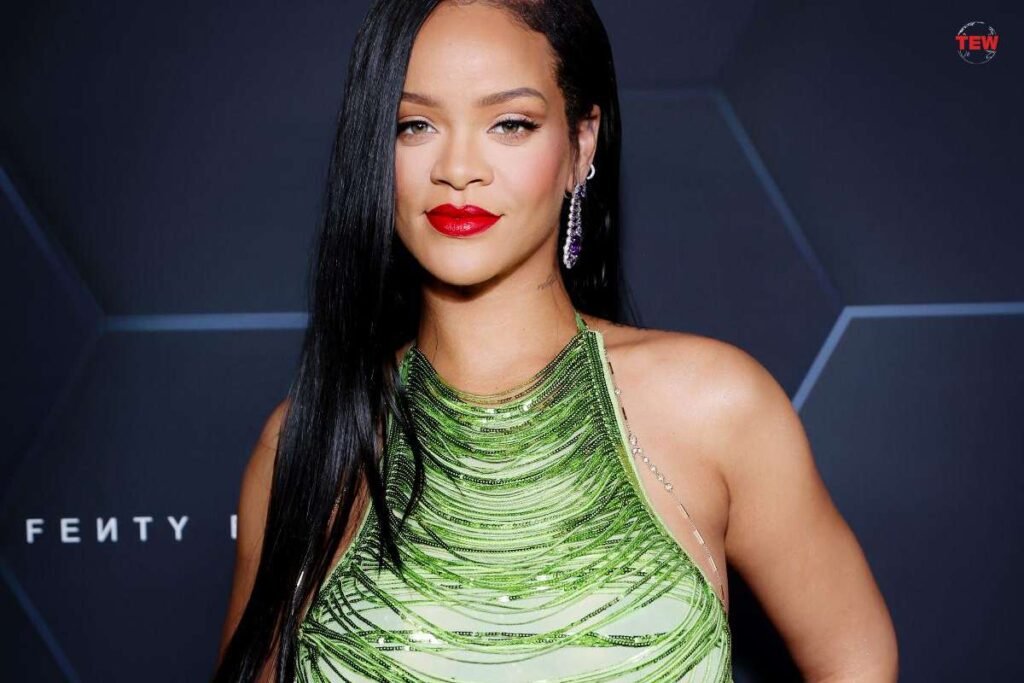 Rihanna's philanthropy is commendable; she founded the Believe Foundation at 18 and later the Clara Lionel Foundation, supporting emergency response and education. She even funded an oncology center in Barbados and received numerous awards for her humanitarian work.
Her entrepreneurial journey is impressive, highlighted by her skincare line, Fenty Skin, introduced in 2020, and other ventures. Pregnant with her second child, Rihanna's achievements span music, business, and charity, proving her resilience and impact.
2. Cristiano Ronaldo: The journey from adversity to football legend
Cristiano Ronaldo's inspiring journey from grass to grace is a testament to his relentless determination. Few know of his challenging childhood despite his incredible success on the field. Born in 1985 on the island of Madeira, Ronaldo's upbringing wasn't easy. The youngest of four, he faced financial struggles and even begged for food outside McDonald's with teammates. His father's alcoholism cast a shadow, yet Ronaldo's family support fueled his passion for soccer.
After his father's passing and despite adversity, Ronaldo's talent blossomed. He joined the Andorinha football academy, then moved to Clube Desportivo Nacional. At 12, he entered the Sporting Lisbon Youth Academy, driven by a friend's selfless act that secured his spot. A medical condition, tachycardia, challenged him, but surgery and determination propelled him.
At 18, he signed with Manchester United for a whopping £12.24 million fee, ultimately becoming the most expensive teenager in English football history. He won his first Ballon d'Or at 23 years and shortly after moved to Real Madrid in a deal worth $107 million, where he won four more such honors in 2013, 2014, 2016 and 2017.
Other than club honors, he also led his country Portugal to success at Euro 2016 and the inaugural UEFA Nations League three years later.
He later went back to Manchester United and later moved to Juventus. He is a forward for the Saudi Arabian football club Al Nassr and his home national team today. His journey from a tough childhood to a net worth of $ 849 million showcases his resilience and triumph over adversity.
3. Akon: From Streets to Dining and Dancing with the Pop Stars
When Michael Jackson released his album "Thriller," Akon was merely nine years old. Little did anyone envision that Akon would later collaborate with MJ and that their partnership would mark a significant point in the late pop icon's career.
Akon, a Senegalese-American rapper, singer, songwriter, record producer, actor, and businessman, gained widespread recognition in 2004 with the release of "Locked Up," a track from his debut album 'Trouble.' Hailing from a family deeply rooted in African music, he attributes his success in the American music scene to his musical lineage.
While attending high school in New Jersey, the administration expelled him for breaking the rules. Immersing himself in Jersey City's hip-hop scene, Akon's interactions with local groups allowed him to hone his skills. He became known for his courage and combat abilities, even facing multiple robbery and drug distribution incarcerations. Amidst this tumultuous lifestyle, he dedicated time to songwriting, driven by his unshakeable passion for music.
Initially drawn to percussion instruments, his interest soon shifted to hip-hop. Despite his rough past, music became his guiding light for transformation. His journey led to collaborations with acclaimed artists such as Gwen Stefani, Snoop Dogg, and Lionel Richie, resulting in a string of hits.
Throughout his career, Akon has earned numerous accolades for his albums, reflecting his artistic prowess and enduring impact on the industry.
4. Themba Gorimbo: From Adversity to Triumph
Themba Gorimbo's journey from adversity to triumph is an awe-inspiring tale that exemplifies the power of resilience and compassion. Originating from Masvingo, Zimbabwe, Themba's life was marked by tragedy, losing his parents by age 16. In pursuing a brighter future, he delved into the dangerous world of illegal diamond mining, facing danger and risking it all.
One fateful night, law enforcement apprehended him, and what could have been a routine arrest turned into a life-altering event. Attacked by police dogs, Themba emerged physically scarred but mentally fortified. This event proved a catalyst, shaping his unwavering determination to rise above his circumstances.
Themba's journey led him to mixed martial arts, where his dedication and talent propelled him to a UFC win over Takashi Sato. Before his fight with Sato, Themba had only $7.49 [£5.90] in his bank account.
Beyond his remarkable athletic achievements, auctioning his fight gear for a clean water project in his village captured the world's attention. This celebrity stories resonated with Dwayne "The Rock" Johnson, a fellow individual who overcame adversity to achieve greatness.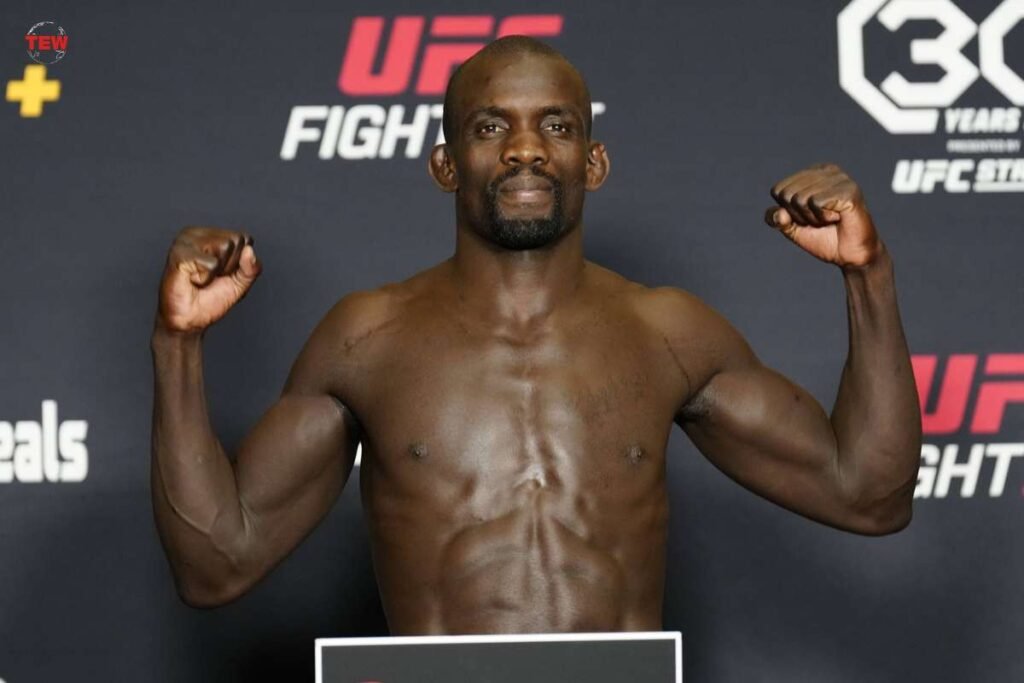 The Rock's production company, aptly named Seven Bucks, recalls the $7 he had after being cut from the Canadian Football League decades ago. Upon learning of Themba's story, Johnson moved to action. He surprised Themba with an extraordinary gesture—gifting him a new home. This unexpected act of kindness provided shelter and symbolized a new beginning for Themba, echoing his journey from having little to forging a path of purpose.
The heartwarming exchange between The Rock and Themba is a testament to compassion and generosity's impact on individuals who have experienced hardship. It underscores the notion that success isn't solely defined by material wealth but by the positive effects, one can create in the lives of others. Themba's story is a testament to the resilience of the human spirit and the capacity for transformation and triumph against all odds.
5. 50 Cent – Get Rich or Die Trying
If you want to follow the life of 50 Cent, officially known as Curtis James Jackson III, you must watch his movie Get Rich or Die Tryin'.
We all know Curtis Jackson as 50 Cent, an American rapper, actor turned businessman and television producer. He rose from the unforgiving streets of South Jamaica, Queens, to achieve legendary status in hip-hop. Born into a world marred by violence and drugs, 50 Cent's early life was marked by his mother's involvement in the drug trade. After her tragic death, he was raised by his grandmother, spending much of his time navigating the harsh realities of his neighborhood. By age twelve, he was dealing crack cocaine, and by nineteen, he had ascended to the rank of a drug kingpin, making substantial earnings but also grappling with a criminal lifestyle.
The birth of his son marked a turning point, motivating 50 Cent to abandon his life of crime and turn to music. Introduced to the industry by Jam Master Jay of Run-DMC, he embraced music as an outlet to express his raw experiences. In 2000, a near-fatal shooting left him with nine bullet wounds and fueled his determination to succeed against the odds.
In 2002, his song "Wanksta" caught the attention of Eminem's manager, Paul Rosenberg, leading to a record deal with Shady/Aftermath Records. This partnership resulted in his debut album, "Get Rich or Die Tryin'," in 2003. The album's tracks, including hits like "In Da Club," delved into his gritty past and propelled him to international stardom. Its immense success marked a resurgence of authentic, street-inspired hip-hop.
Despite the newfound success, 50 Cent remained grounded, using his music to bridge his past and present. He acquired a Hollywood lifestyle, purchasing Mike Tyson's mansion and bulletproof SUVs. His journey embodied hip-hop's transformative power, showcasing how determination and resilience can lead to success against formidable odds. Beyond music, 50 Cent explored writing and acting, securing his legacy as an influential hip-hop and pop culture figure. This celebrity stories reminds us that one's ability to overcome obstacles shapes greatness; as he aptly puts it, "The obstacles that you overcome are going to determine how great you are."
Parting Short
There are better celebrity stories than these, but I chose them for a reason. They all underscore the essence of success, which lies in purpose, growth, and action. These celebrity stories exemplify this: Rihanna's rise from a challenging childhood to billionaire entrepreneur, Cristiano Ronaldo's journey from adversity to football legend, Akon's ascent from hardship to music stardom, and Themba Gorimbo's transformation from danger to UFC success showcase the power of determination. The Rock's act of kindness towards Themba underlines compassion's impact.
50 Cent's transition from street life to hip-hop icon reflects resilience and triumph over adversity. These tales collectively portray that success is achieved through overcoming obstacles, fostering growth, and creating positive change.