26th of July, Kargil Vijay Diwas, holds a significant place in the heart of every Indian!
If you unfold the history books, it is very rare to find a part of the world that has not been exposed to some kind of war or conflict. And when we talk about the biggest wars in the last decade or so, the Kargil War between India and Pakistan stands out among the firsts. Celebrating India's win over Pakistan in the war, 26th July is celebrated in the country as 'Kargil Vijay Diwas'.
While history buffs pretty much know the background, significance, and repercussions of the war, there are many facts about the Kargil War and Kargil Vijay Diwas that many don't know. In this article, we are shedding light on such important facts. Let's go through them one by one.
Facts about the Kargil War and Kargil Vijay Diwas:
The war took place in Kargil district, located in Jammu and Kashmir near the Line of Control (LOC) between India and Pakistan. Due to the high altitude, it is considered among the toughest wars of the time (some posts were situated at over 18000 feet).
2.The Kargil War started when Pakistani troops invaded Indian Territory. They captured important points in the Kargil district.
3. India responded to the intrusion with a movement codenamed 'Operation Vijay'. The Indian Army sought to push back Pakistani soldiers and reoccupy the invaded territories.
4. The Indian Air Force played a critical role in providing aerial support to the army. It came up with several air strikes to dislodge the enemy out of their important locations.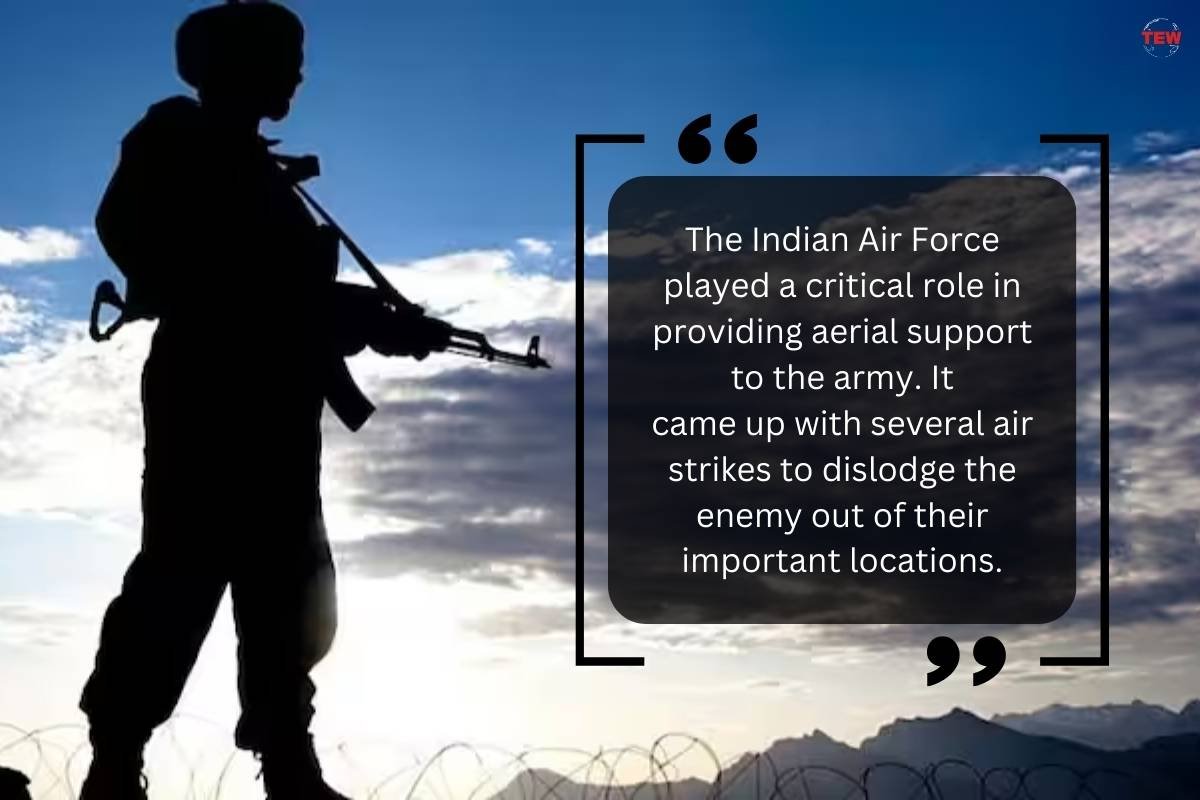 5. The Kargil War saw its end on 26th July 1999 when Indian soldiers successfully pushed back the Pakistan Army and reclaimed the occupied territories.
6. Over 1000 Pakistani and over 500 Indian soldiers lost their lives during the war.
7. International involvement played a crucial role in solving the conflict. Several countries, including the United States, asked Pakistan to withdraw forces from the Indian Territory.
8. India had captured some Pakistani soldiers during the war. However, out of a humanitarian gesture, these soldiers were handed back to Pakistan after the conflict ended.
9. Kargil War was one of the very first wars to receive extensive media coverage. Many journalists were on the front lines to provide real-time updates.
10. The war made a lasting impact on the relationship between India and Pakistan. Thanks to the war, both countries invested efforts to ensure peace in the debated regions.
As India celebrates the Kargil Vijay Diwas 2023, we hope this article gave you the must-know information about the war. If you liked reading the article, don't forget to share it with your friends and family. Stay tuned with theenterpriseworld.com for more insightful content!