Spray foam rigs are self-contained units designed to allow contractors to manage and complete protective coating jobs more effectively. They can fit easily inside a trailer or box truck for transport.
An SPF equipment system often finds a home inside a box truck. A box truck offers more storage capacity than its trailer counterpart, making it easier to accommodate two proportioning machines for double foam production or permit application of polyurea. Spray foam rig systems in box trucks thus revolutionize the painting industry with their modern design and versatility.
Customization
Spray foam rigs are specially-constructed trailers designed to house all the equipment and materials necessary for spraying SPF insulation or coatings, such as insulation spray foam (SPF). Depending on their purpose, spray foam rigs can be mounted onto bumper-pull trailers, gooseneck trailers or commercial box trucks for transport.
Many rigs feature on-board generators to power the spray foam machine and other key components during transport and job site operation, saving contractors time searching for power sources while decreasing the likelihood of losing or damaging cords or extensions.
Rigs are designed to protect equipment from harsh weather conditions. Some include air conditioning that keeps ISO and resin material temperatures closer to those recommended for spraying, while cleaning solvents are kept on hand in case any problems arise from using non-approved cleaning solvents (it's best to follow manufacturer recommendations in terms of this). Some models also feature workbenches to allow contractors to service their equipment or spray guns whenever it may be required.
Efficiency
Spray foam rigs allow contractors to bring all the equipment and supplies needed for protective coating jobs in one compact, portable unit – meaning less loading/unloading time at each job site and quicker setup times overall.
Rigs are typically assembled as trailers or box trucks for easy mobility between jobs. Diesel generator compressor combo units supply power and air to the spray foam machine as well as other rig components. They can also be configured with space-saving smaller spray machines or larger, more powerful spray foam insulation machines for increased versatility.
Rigs may feature drum heaters to quickly reach spray temperature once set up. Furthermore, transfer pumps and air dryers may also be present to safeguard equipment against moisture contaminants that could otherwise cause damage.
Safety
Spray Foam Rigs allow users to conveniently store all the equipment necessary for completing a task in one compact and mobile unit, providing companies of any size the ability to expand capabilities without breaking the bank. They provide added safety capabilities which enable you to complete jobs faster while staying safe at work.
These rigs typically consist of either a trailer or box truck configuration, with the latter offering more storage capacity and being ideal for residential customers due to easy parking in tight spots.
Rigs should be designed with insulation to maintain an ideal ambient temperature for ISO and resin materials, preventing damage. Some are also equipped to plug directly into shore power instead of needing to use generators – saving fuel and noise pollution on job sites. In addition, an adequate headroom must allow installers to easily change out transfer pumps without tilting material drums during service calls.
Versatility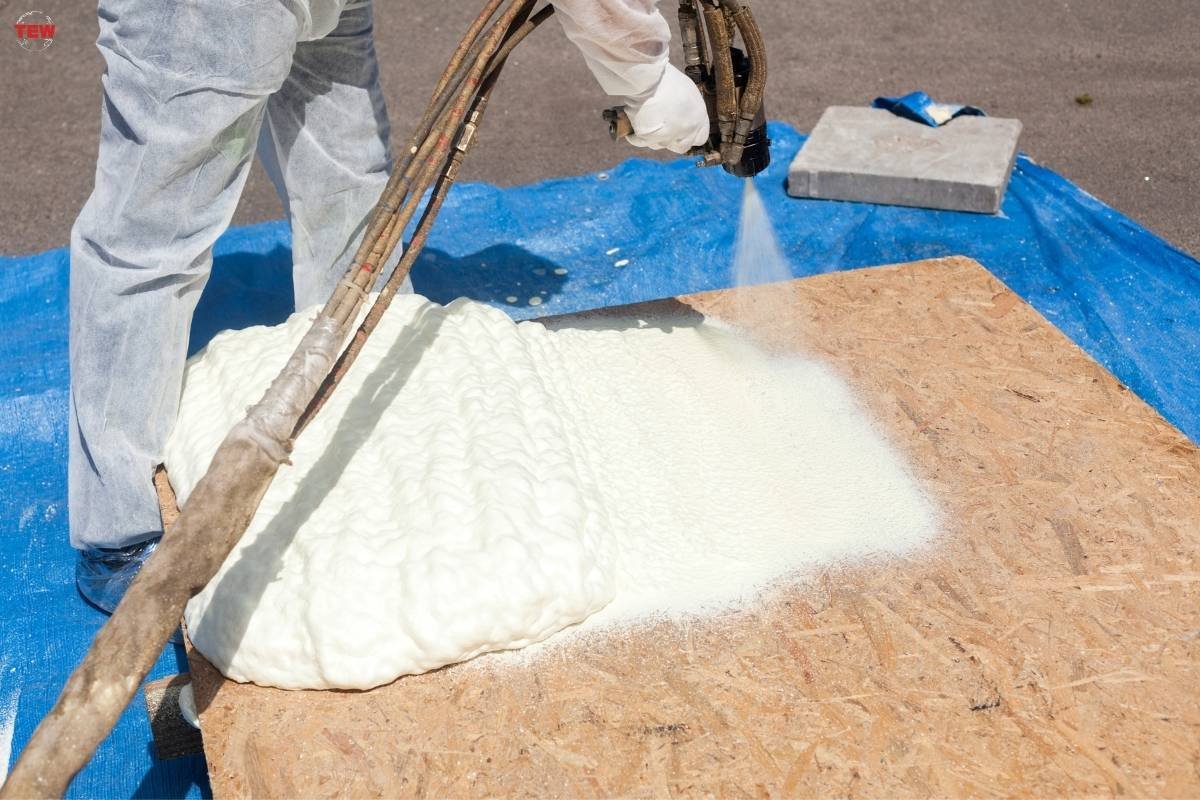 Many spray foam contractors recognize the value of having a mobile spray rig for various reasons. It provides storage for equipment and materials needed for spraying projects while protecting it from harsh climate conditions that could adversely impact its functioning or its use for insulation purposes.
Spray rigs often feature work areas designed specifically for spraying jobs. This arrangement saves both time and resources by eliminating the need to unload equipment from a truck or trailer; additionally, these spaces may house equipment like proportioners, air compressors, generators and transfer pumps.
Some insulators opt for box truck-style rigs to increase production capacities, especially on projects requiring polyurea application. Box trucks can accommodate more material drums while often providing enough room for two proportioning machines – effectively doubling spray foam production capability.