THE BEST PERFORMING MICROSOFT SOLUTION PROVIDERS TO WATCH IN 2021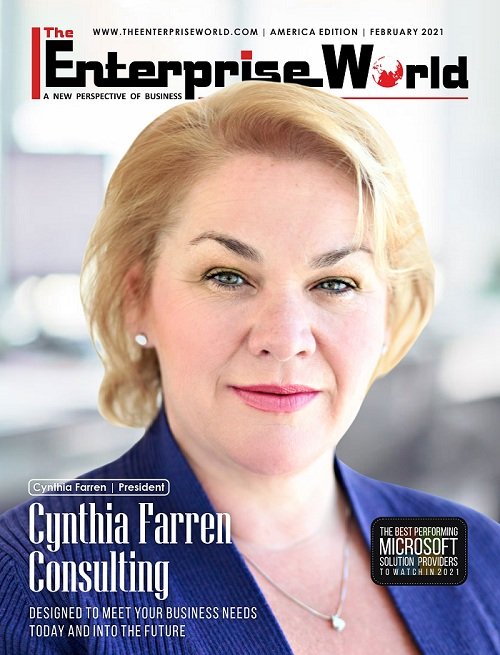 The Best Performing Microsoft Solution Providers To Watch In 2021 features,
Cynthia Farren Consulting is a national independent Software Asset Management and software license procurement firm. With over 20 years of experience guiding customers in optimizing their software and subscription environments, they know how to save you money while avoiding risk through properly managing software licenses, subscriptions, and software publishers. Their deepest expertise is in Microsoft licensing where they regularly help Fortune 500 companies negotiate effective Microsoft agreements and provide guidance to avoid the risk of non-compliance with licensing terms.
Business Automation Experts (BAE) focus on the strategic use of technology to improve operational efficiencies so their clients reach their goals. They specialize in finding ways to leverage robust solutions to create new revenue streams or enhance existing streams.
TimeXtender is a leading and world-class solution provider offering best-in-class technology to companies and their business with its automated software platform, helping to make sure that its customers run their business more efficiently and smoothly without wasting quality work time. TimeXtender provides an automated way to build a modern data estate for analytics and AI at incredible speeds for automating data modeling, integration, extraction, cleansing, loading, and documentation.
Storage Made Easy is a software company providing an enterprise software solution for files and objects called The Enterprise File Fabric. It solves the enterprise data sprawl problem in which company data is located on-premises, a data center, and increasingly, the Cloud. The File Fabric provides a 'single pane of glass' that presents and secures data from over 60 files and object storage solutions, including CIFS/NAS/SAN, Amazon S3, Google Storage, and Microsoft Azure.
BeCloud LLC. is an IT Consultancy founded in 2011 as their cooperate name implies they had their heads in the clouds from the start. In the beginning, cloud meant hosting services in BeCloud's collocated and private data centers. Around 2017 they started to shift, it became evident that they could not compete with Amazon and/or Microsoft Public Cloud Solutions, so they started to shut down their servers and move to public cloud options. They have progressed into a leading next-gen Managed Service Provider. They are focused on strategic consulting to help their customers become more agile with a better return on business technology investments.