People can buy almost everything online these days, so it's no surprise that pharmacies are getting in on the action. People want the convenience of ordering prescription medication from the comfort of their homes, and opening an online pharmacy can offer just that.
However, operating an online pharmacy is not as simple as just setting up a website and taking orders. There are a few things that potential online pharmacy owners need to keep in mind before they get started.
Here are the Top 5 Things To Know About Opening an Online Pharmacy
1. Licensing and Registration
The first thing you need to do is make sure that your pharmacy is appropriately licensed and registered. Every state has different requirements, but you'll need to get a retail pharmacy license and register your business with the state.
You may also need to get a permit to dispense controlled substances. In addition, you'll need to have a registered pharmacist on staff.
You need to ensure that you have all the proper licenses and registrations before you start operating your online pharmacy. If you don't, you could face severe legal penalties.
2. Storage and Shipping
Medical products, such as prescription drugs, must be stored and shipped correctly to remain effective. You need to have a system for storing your products properly and shipping them out quickly and efficiently.
Your storage area should be clean, dry, and cool. You should never store prescription drugs in areas where they could be exposed to extreme temperatures or moisture. You also need to ensure that your storage area is secure and that only authorized personnel can access it.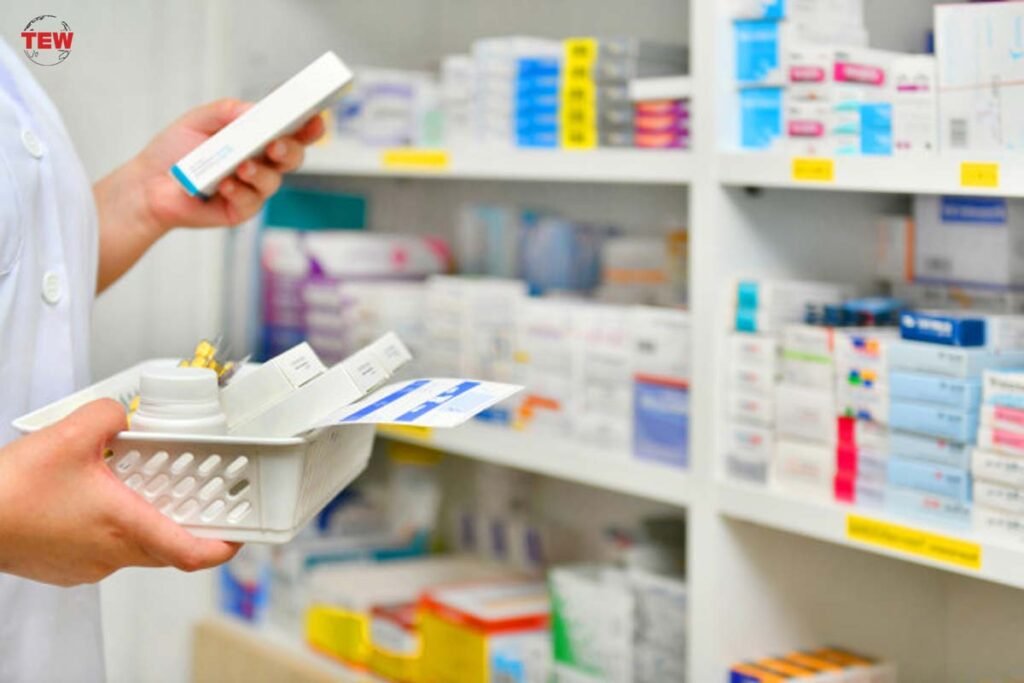 You need to use a reliable pharmaceutical courier when it comes to ship your products. Your products should be well-packaged and labeled correctly. You should also keep track of your inventory to quickly and efficiently fulfill orders. Consider using pharmaceutical inventory management software to help you keep track of your inventory and streamline your processes. It can help you efficiently manage your online pharmacy and ensure customers receive their medications on time.
3. Customer Service
Since you will deal with customers directly, you must have a sound customer service system. Your customers should be able to contact you quickly if they have any questions or concerns. You should also have a system in place for handling returns and refunds.
Your customer service representatives should be well-trained and knowledgeable about your products. They should be able to answer questions and resolve issues quickly and efficiently. You should also ensure that your customer service team is available 24/7 if any problems arise.
4. Marketing
If you are planning Opening an Online Pharmacy then Last but not least, you need to have a solid marketing plan. You need to let people know that your online pharmacy exists and that you offer a convenient, reliable way to get the prescription drugs they need.
You can use several different marketing strategies to promote your online pharmacy. You can use search engine optimization to ensure your website comes up when people search for relevant keywords.
You can also run ads on Google, Facebook, and other websites. You can create a blog or YouTube channel to provide helpful information about your products and services.
5. Security
As an online pharmacy, you will handle sensitive information, such as people's credit card numbers and personal health information. You must ensure that your website is secure and that all this information is protected. The last thing you want is for your website to be hacked and for people's private information to be compromised.
Ideally, you should have an SSL certificate for your website. This will ensure that all information transmitted between your website and your customers' computers is encrypted and secure. You should also have a privacy policy outlining how to use and protect people's personal information.
These are just a few things you must remember before Opening an Online Pharmacy. If you take the time to do things right, you'll be able to run a successful business that helps people get the prescription drugs they need.