In the dynamic world of online gambling, the platforms have been making waves, offering players an immersive and authentic experience from the comfort of their own homes. However, the innovation doesn't stop at the live interaction and real-time gameplay. Today, players are seeking more than just a standard live casino encounter; they're looking for personalization that caters to their individual preferences. 
Here are 8 customizable options for players to personalizing the live casino experience:
1. Tailoring the Interface: A User-Centric Approach 
One of the cornerstones of personalization in live casinos is the ability to customize the user interface. Every player has their preferences when it comes to layout, display, and information placement. Modern platforms understand this, allowing players to arrange elements on their screens according to their liking. Whether it's adjusting the position of the video stream, resizing windows, or highlighting specific game information, players can create an interface that maximizes their comfort and convenience.
2. Language and Localization: Speaking the Player's Language 
In the global landscape of online gambling, catering to players from diverse linguistic backgrounds is crucial. Live casino online platforms recognize this need and offer multilingual options to ensure players can enjoy the experience in their preferred language. Whether it's the interface, the dealer's communication, or in-game instructions, the ability to switch between languages enhances accessibility and engagement. This approach not only enhances the player experience but also fosters a sense of inclusivity and belonging.
3. Game Variety and Preferences: Tailoring the Gameplay 
While venues offer a range of classic table games such as blackjack, roulette, and baccarat, players often have preferences for specific variations or betting limits. Customizable options empower players to choose their preferred game variations and tables based on their skill level and comfort zone. Additionally, players can explore the extensive offerings of different live casino studios, each with its atmosphere and style, to find the perfect fit for their gaming preferences.
4. Interaction and Social Engagement: A Personalized Connection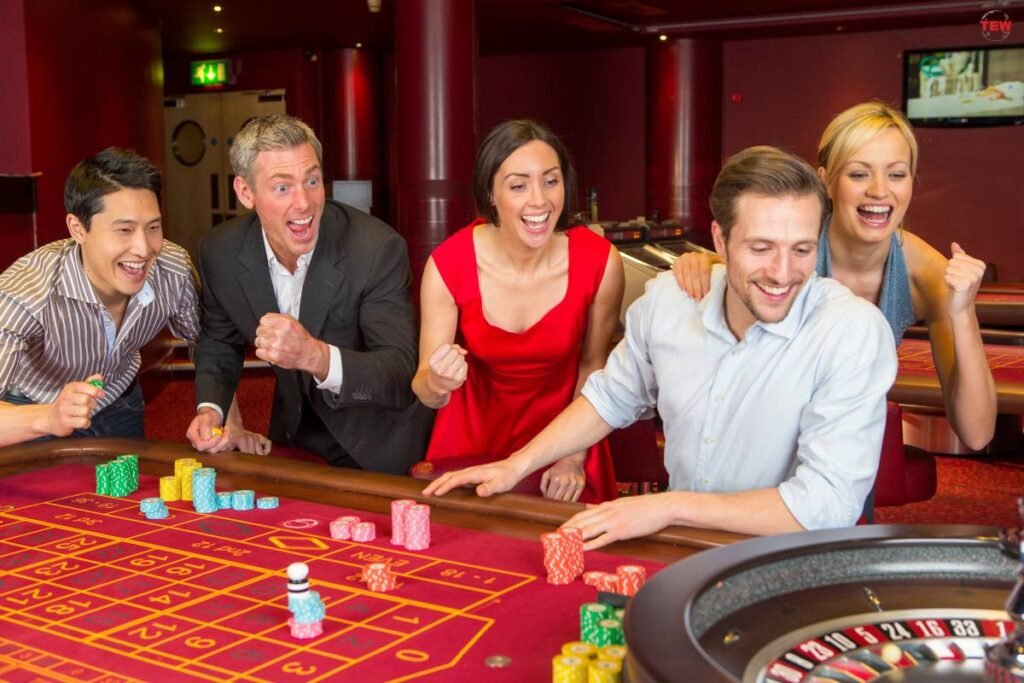 The social aspect of live casino gaming is integral to the experience. Platforms offer features that allow players to interact with dealers and fellow players through chat functions. Personalization extends to this aspect as well. Players can choose how they engage, whether it's through friendly banter, strategy discussions, or focusing solely on the gameplay. This level of interaction personalization enhances the feeling of being part of a vibrant casino community.
5. Custom Betting Preferences: Adapting to Individual Strategies 
Players have diverse betting strategies, ranging from conservative to high-risk approaches. Live venues understand that catering to these preferences is essential. Customizable betting options, such as setting default bet values or saving favorite bets for quick access, enable players to implement their strategies seamlessly. Whether it's applying a specific betting pattern in roulette or employing a calculated approach in blackjack, personalization empowers players to play their way.
6. Bonuses and Rewards: Personalized Incentives 
Personalization also extends to the realm of bonuses and rewards. Live casino platforms often offer tailored promotions and bonuses based on a player's gaming history and preferences. Whether free spins for a favorite slot game or a bonus on a preferred table game, these personalized incentives create a more engaging and fulfilling experience, enhancing player loyalty and satisfaction. 
Conclusion:
The era of one-size-fits-all casino experiences is fading, making way for a new era of personalization at streaming venues. As technology continues to evolve, players are no longer just spectators; they're active participants shaping their gaming journeys. From customizable interfaces and languages to game choices and social interactions, the sites are embracing personalization to cater to the unique tastes and preferences of every player. This approach not only enhances engagement and satisfaction but also solidifies the player's role as the center of the live casino universe.