Hiring a storage units company is a reasonable choice for people who are frequently and spontaneously moving. It's a great way to keep one's belongings in a secure space without being overwhelmed by the stress of packing and storing. From business and personal storage, and climate-monitored self-storage, to RV and boat storage, the storage industry has grown by leaps and bounds in catering to the diverse needs of modern customers.
And as the age of digitalization and modern tech breakthroughs further advances, a new breed of tech-enhanced portable storage units have emerged, custom-designed to provide the best protection for the things people care about: Flex smart units.
Flex is a Miami-based start-up revolutionizing the storage industry in the US with its tech-enhanced portable units. Founded in 2020 by special-unit veterans Tal Bar and Yaniv Shemer, Flex utilizes custom-designed smart trailers equipped with advanced technology, such as climate-monitoring sensors and advanced security systems, to provide a new breed of storage solutions.
Their in-house management software connects all assets, ensuring a seamless and cost-efficient process. Flex's unique model offers customers hassle-free control and accessibility while unlocking limitless scalability.
Edging Out Traditional Storage Units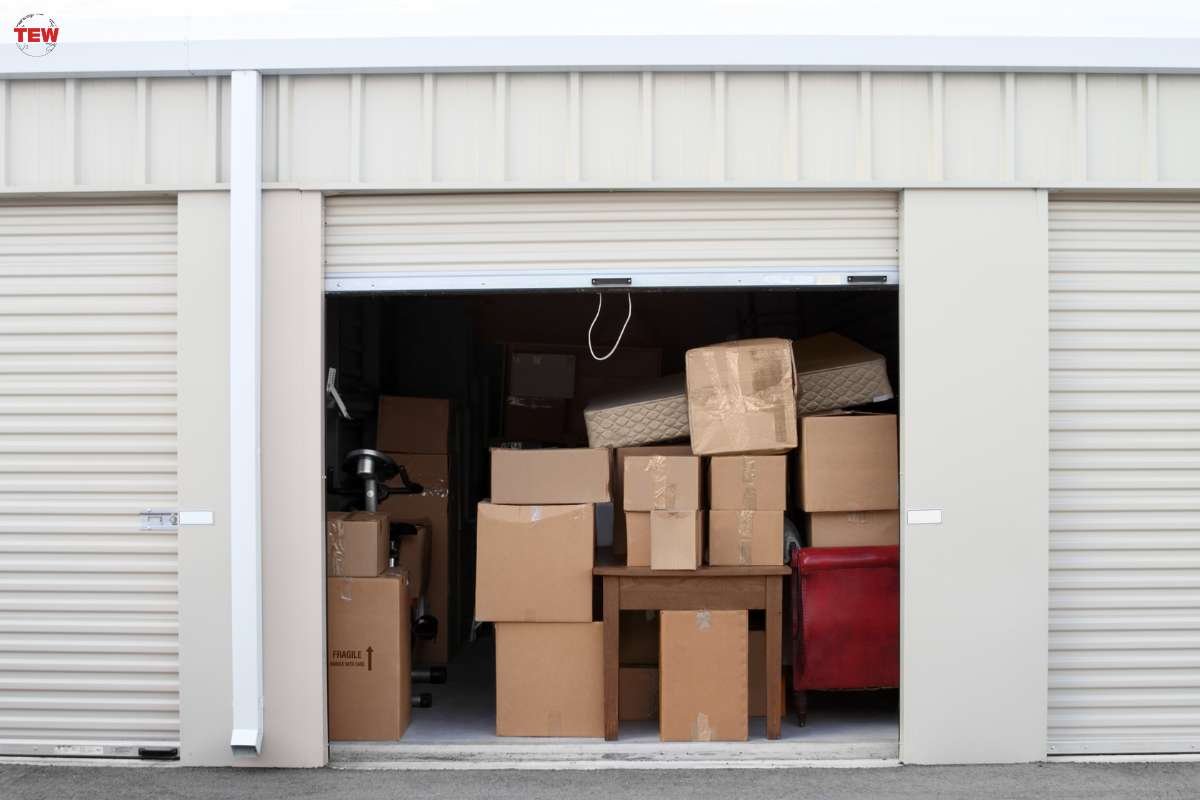 When storing in a warehouse, customers must load their items into a truck, unload their items from the truck into the unit, and repeat the same process on the way back. At Flex, the items are stored and remain inside the mobile unit, which means there is only a need to load them once during move-in and unload them once during move-out. This results in significant time and cost savings.
Moreover, Flex's comprehensive services include professional in-house packing, loading, unlimited door-to-door deliveries, and climate-monitored portable storage units. In addition, Flex offers on-site storage for those who require convenient access to their belongings while working on home projects or other endeavors. Customers also have the option to take a DIY approach and save on costs.
Furthermore, their state-of-the-art enclosed trailers are equipped with advanced technology, such as temperature and humidity sensors, motion sensors, and GPS tracking, ensuring the utmost security and environmental control. The trailers also feature a responsive ventilation system, door-entry alerts, and an automatic alert system, guaranteeing the safety and integrity of the stored possessions.
What's more, Flex's proprietary management system efficiently connects and coordinates all aspects of the business, including storage units, customers, drivers, and movers. This innovative system enables a seamless, intelligent, and cost-effective process, revolutionizing the self-storage market in ways never seen before.
Customer-Centric Service Approach
Flex's commitment to prioritizing the needs of its customers is clearly demonstrated through its comprehensive digital booking process, flexible options, and personalized care. Moreover, the company goes the extra mile by granting customers the freedom to contact their storage unit at any time, ensuring effortless control and easy accessibility.
The company's transparent pricing policy further enhances the customer-centric approach by eliminating hidden fees or unexpected charges. Customers can trust that they are getting fair and upfront pricing information.
Recognizing the value of human touch in customer service, the company ensures that customers receive exceptional assistance and support throughout their storage journey. Furthermore, by granting customers the ability to call their storage unit at any time, Flex promotes convenience and peace of mind. This feature allows customers to quickly retrieve stored items or address any concerns without hassle or unnecessary delays.