The rapid growth of services and products in the global world has left companies with minimum to nil margin for errors. As competition gets fiercer each passing day, it is essential that companies thoroughly test and evaluate their products and services before introducing them in the market as one step wrong in any direction can lead to a bigger problem, hammering the performance and overall growth and development of the company.
Salesforce services, developers, etc. need to properly test their services as their services are key for the growth and development of their clients and their businesses, thus these tests and related services require specialized personnel who not only have experience perfecting these services but also have extensive knowledge to enhance and ensure the accuracy and authenticity of these services.
Provar is the pioneer in providing end-to-end test automation for Salesforce solutions. They also provide other related services and offer end-to-end testing solutions to QA teams, Architects, Developers, etc. making them one of the most complete one-stop solutions when looking for testing and related services of Salesforce solutions. They not only lead the domain with an extensive list of satisfied and loyal clients, but their team of industry experts has experience with companies of various domains and fields. Don't forget their unmatched, accurate, efficient, and scalable services, makes them the first choice for end-to-end Salesforce testing solutions and keeps them ahead of the competition in the market by a huge margin.
The Company, The Journey- Provar
Provar was founded with a set of goals and a vision–to help enterprises maximize the return on their Salesforce investment and build tests today that won't break with a Salesforce release tomorrow. Provar aims to help enterprises achieve their goal of holistic growth and create services that are not only foolproof but also a breakthrough for the market and the customers, and they wish to enable them by providing intuitive testing solution and world-class services so teams can deliver robust, scalable, and repeatable tests to accelerate releases, improve quality and drive down system errors.
Their target population includes virtually all companies working in the Salesforce domain, which are numbered to be around 150,000, spread around the world. They wish to provide their testing services to every company as they not only understand the value of Salesforce solutions and the hard work put in by these companies to provide breakthrough innovations and unparalleled services, and they wish to help them by bringing them services that not only enhance their functioning and performance but also help them achieve their goals and vision.
The company was founded in 2014, with the founders set to develop a best-of-breed automated testing solution for companies using Salesforce. As the company grew and advanced its skills and services, they solved complex, end-to-end testing problems for highly-regulated banking projects and realized that this was a critical unmet need in the Salesforce ecosystem.
At that time, the only available options required an immense amount of work to build and maintain tests and those tests were still highly susceptible to breakage with new Salesforce releases. Using this experience, Provar wanted to share what they had learned and helped other teams build break-resistant, end-to-end tests that could be created with clicks, not code.
Factors that set Provar apart and maintain their long-standing success.
There are a lot of things that have contributed to the phenomenal success and achievements of Provar, including the growing importance of Salesforce globally and the dedication of their team. One of the most compelling factors is that they are addressing a very real need in the market, namely helping enterprises deliver software faster and more reliably which can be difficult especially with Salesforce's tri-yearly release cycle.
While you can use Provar to test any web-based application, many of their customers use Provar to test Salesforce because it does present a unique set of testing challenges. With each major Salesforce release, new functionality is introduced which can potentially break tests if you're using a homegrown or similarly rigid testing framework. And what that means is that QA teams spend a lot of time performing test maintenance to fix those issues instead of being able to work on new projects.
With Provar, tests interact with Salesforce metadata which makes them more resilient to changes introduced by Salesforce. For example, if the location of a field moves or if a field label changes, a test built with Provar that interacts with that field will continue to work.
One of the most unique features of Provar's services is their ability to integrate with so many CI/CD solutions, adding another factor to the list of Provar being one of the dominant and strong players in this field, adding to their exponential success and growth rate. With teams under increasing pressure to deliver releases more quickly and more frequently, teams are integrating testing earlier in the development cycle and you can use Provar with industry-leading solutions such as Copado, Docker, Git, and Jenkins.
The unrivaled services of Provar and new additions:
Provar specializes in test automation for Salesforce and other web-based applications. They are not only pioneers of these services but are also leading the innovation curve as they are always looking for new methods and ways to enhance their services and provide their customers with solutions that not only are accurate but are also easy to use and implement in their enterprises.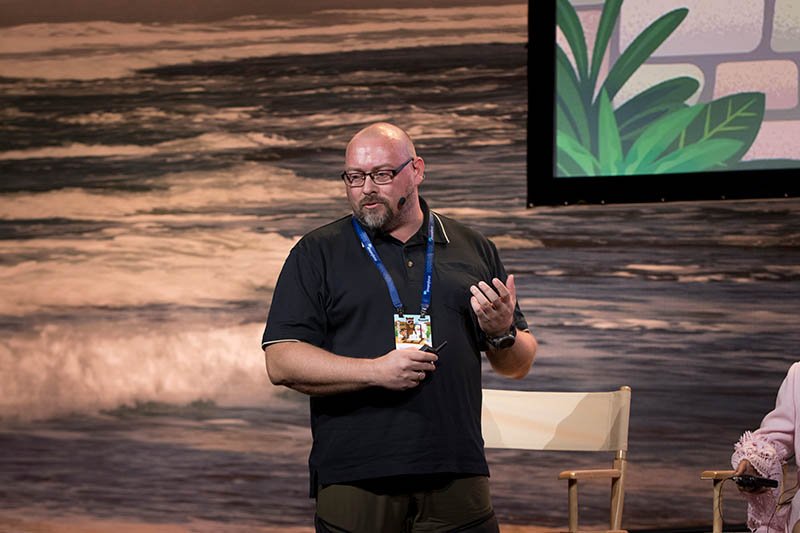 The services offered by Provar are:
Metadata-driven testing: Provar helps build tests today that are resilient and not rigid. With Provar, QA teams, architects, developers, and Salesforce business owners can build tests that interact with Salesforce metadata, which means that existing tests can natively adapt to new changes introduced by Salesforce. This reduces the risk of test breakage and substantially reduces the amount of time spent on test maintenance.
Salesforce expertise and insights: Provar stays current and aligned with the Salesforce roadmap to ensure that tests keep running smoothly.
Rapid automation: Provar believes in being simple, and a no-code solution makes it easy for individuals and teams to get started. You don't have to be a developer to build and maintain tests.
End-to-end testing: With Provar, you can test full business processes in Salesforce and beyond, combining both UI and API actions to deliver total coverage.
Last year they launched ProvarDX, the first test automation solution tailor-made for Salesforce DX users.
To continue their journey of growth and holistic development, they chose to raise a Series A investment round with the help of corporate advisers Jago Capital. They chose Michael Elias and his team at Kennet Partners due to their shared strategic vision and track record in the Salesforce ecosystem. Kennet specializes in working with founders of high-tech bootstrapped companies with a solid history of profitability to enable further growth.
The Team and Work Culture of Provar
They believe they are very fortunate to have such an incredible team where people are passionate about testing, dedicated to their customers, and also very collaborative. The one thing that sets Provar and its team apart is that they truly offer world-class service. They are not only proud of their work but the management feels proud to boast that the team of Provar does not hesitate to go an extra mile for their customers and their service. The team is always willing and ready to ensure that their customers have the resources and help that they need. This not only creates a close-knit family but also expresses a great deal about the cordial and zealous work culture of Provar.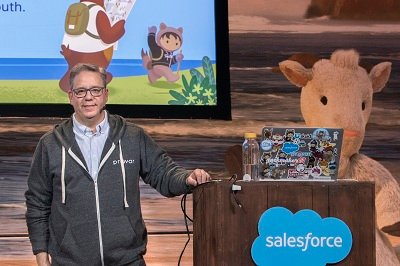 Leadership at Provar, and the CEO's views Towards the responsibilities of an entrepreneur.
Provar is being guided under the effervescent and visionary leadership of Geraint Waters, CEO at Provar. He is not only ahead with his views and ideas but his work methodologies and culture are what has added to the growth of the company both from the inside and the outside.
Before Provar, he joined PwC Consulting on the graduate training program (MITIS), after which he has worked in Financial Services as a Project Manager in Prime Services at UBS and as Global QA Manager for Equity Derivatives at Barclays Capital.
As an entrepreneur, he feels his responsibilities are diverse and far-ranging. In addition to his focus on the company's long-term strategic goals, he also has a responsibility to support their customers and the larger testing community, which is why he works closely with the product team and other members of leadership to inform their product roadmap. And finally, he also has a responsibility to the employees to provide a great place to work where they can collaborate, learn new skills, and continue to grow professionally.
CEO's view on the Rat Race in the Market.
Geraint enjoys the challenges associated with running a business and leading a global team. He says Life would be fairly boring if we encountered the same situations every day, right?