Generating a total of approximately USD63.53 billion in 2022, the online gambling industry is booming worldwide. Despite a downturn since the peak of the COVID-19 pandemic, the market is still highly competitive, with a wide range of new online casino business arriving every year. Starting any new business can be challenging, but if you're considering setting up your own online casino brand, you'll need to consider certain factors.
The online casino and iGaming marketplace are notoriously crowded, so you'll likely need to think about how to differentiate your site from competitors. Forging a solid brand identity is crucial if you want to attract discerning players. You'll also need to conduct thorough investigations into legislation and licensing to ensure your business does not fall foul of the law. With all these things to consider, the process can seem a little overwhelming, but what are the main prospects and pitfalls to take into account when you're setting up a new online casino? Before going any further with your new business,
Take a closer look at some important factors to consider when starting an online casino business:
1. Attracting New Players & Reaping the Casino Benefits
While there are some key legislative factors to take care of before setting up for business (you can read more about how to acquire a license and investment capital below), any online casino business needs players to function. By attracting and retaining new members, you'll be able to broaden and expand your customer base, generate word-of-mouth referrals and see a direct result at the bottom line. Luckily, the selection of bonuses and promotions you offer is one of the first factors that many prospective players will consider.
According to Top10Casinos, providing casino members with attractive bonus packages such as welcome bonuses, no deposit boosters, and free spins bonuses will help you to build your player base. Not only can you attract new users with these types of bonuses, but you'll also be able to forge lasting relationships with returning customers and foster loyalty to your brand. Offering generous and regular bonuses such as match deposits and loyalty rewards will encourage players to invest more in your platform, knowing that their loyalty will be rewarded with various bonus perks.
2. Focus on Online Gambling Rules & Regulations
In order to ensure that your new online casino business does not fall foul of the law, you must develop a thorough understanding of local gambling regulations and create your business model with these in mind. You could face serious legal repercussions by failing to properly follow the rules, while prospective players will be less likely to trust your brand. To avoid the inherent risk associated with operating in the iGaming industry, there are some steps that you must take before launching your casino. The first (arguably most important) of these is acquiring a license to operate a gambling business – the bare minimum expected from online casino business.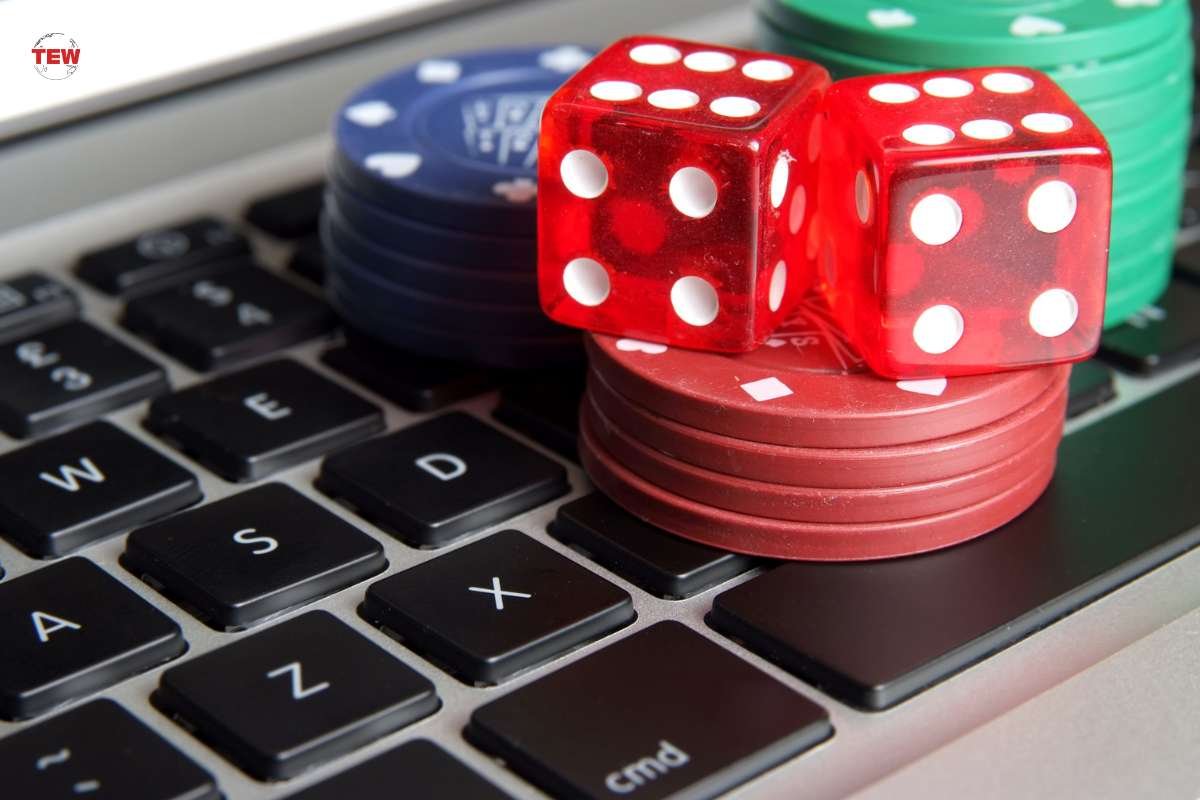 If you're thinking of operating in an overseas market, it's essential that you familiarise yourself with the local laws and regulations of different jurisdictions. Always remember that gambling laws can vary wildly depending on the country, state, or province of operation. Suppose you're planning to operate an online casino brand across multiple countries or territories at the same time. In that case, you may need to adjust your business model(s) to ensure your ventures are legal.  
This could include tweaking, removing, or replacing the services on offer according to local regulations. You may have to re-consider the real money game types or payment & withdrawal methods supported by your site. Once you've acquired the necessary license and established yourself as a reputable operator, you can safely start reaping the benefits of your new online casino.
Similarly, read up on responsible gambling laws and guidelines – try to ensure that your business is focused on these and that you promote responsible gambling wherever possible. This could be implementing self-restriction, limiting and cut-off systems for players, and a decent selection of free-to-play titles. Instead of worrying about the immediate bottom line of your business, think about how you can safeguard your players. Above all else, try to craft and maintain a healthy brand ethos that's likely to be 'customer-centric' in the long term.
3. Keep Up with the Latest Trends in Tech
While failing to acknowledge the importance of technology is widely seen as a major pitfall for any budding entrepreneur, your attitude to tech could make or break your new online casino business. These days, the vast majority of reputable iGaming platforms use various technologies to provide the best experience for their users. This includes an increasing shift towards the metaverse, cryptocurrency, NFTs, VR/AR, and mobile games. When you're in the process of creating your site, try to focus on providing a range of the most popular and flexible payment and withdrawal methods.
This could include supporting transactions made using industry-leading digital payment providers, such as Skrill, Neteller, and of course, PayPal. For many online casino players, platforms like these have already replaced traditional bank transfers and credit card payments with fiat currency. By providing more flexibility in terms of payment and withdrawal support, your new business could connect with a wider base of players.
Similarly, you could boost your player base by offering a comprehensive game selection, including titles optimized for mobile and VR/AR play. To ensure that your new iGaming platform is as profitable as possible, try to stay on top of the latest trends in technology and employ these on your site.
4. Be Selective with Investors and Capital
Once you've written up a thorough business plan for your online casino business, it's time to seek out a source of capital to fund the venture. Whether you decide to pay for the initial startup with savings, loans, grants or investment capital, it's important that you're cautious with your available budget.
If you're lucky enough to have a choice of multiple investors, try to establish a working relationship with the most experienced candidates. Don't simply go with whichever investor seems to be the 'richest' or most financially reliable. If you're new to the world of online gambling or even if this will be your first-ever business, you'll likely benefit more from the input and expertise of a seasoned business owner rather than the money alone.
5. Good Luck with Your New Online Casino Business!
Now that you have a better idea of how to navigate regulations, we hope you can build a prosperous casino brand. Remember that the selection of games on offer (and the software providers behind them) may not be sufficient if you want to stand out in the market. While building a solid games catalog complete with popular options like slot machines and table games is important, you'll also need to tailor your brand to the players and be as flexible and user-focused as possible.
To avoid disappointment and falling foul of the law, never cut corners, and remember that safeguarding your players should be a key priority. Just like playing casino games online, there's an element of luck and risk to starting your own casino – we wish you the best of luck in your future endeavors, and we'll see you online!