The Best Architecture Design Firm In 2022
The Best Architecture Design Firm in 2022 features,
Ground 11 Architects: Ground 11 is a full-service design firm, with projects and realizations across architecture, Interior design, urban design, and master planning. It is by most metrics a small firm with a very design and detail-oriented approach.
They have a very diverse group of professionals working with the firm, within their offices as well as in various allied fields across the world, collaborating and contributing to their unique design narrative.
Ground 11 has two offices, two partner firms, and three outposts, spread across India, the USA, Ghana, Nigeria, and Ethiopia. These constitute a team that is able to conceptualize, design, and deliver across scales and project typologies.
Ground 11 is based in Pune, with RC Sons in Chennai and Urbanscape Architects in Delhi being Ground 11's multiple award-winning partner firms, with a free flow of collaborative ideas between them.
Ground 11's presence in the US is as VIDA, a small LA-based studio specifically geared towards large urban-scale live-work-play community design, and is headed by Ar. Drone Iyengar, a UCLA alumnus, and an urbanisist par excellence.
RPtechture: RPtecture is a quality-assured practice that provides a full range of architectural & interior services from project inception to completion and is committed to accommodating its client's needs. The word RPtecture comes from the chemistry of 'Rakesh Pate + Architecture.
In 2013, the idea of RPtecture was generated when a few clients showed interest and faith in the creativity of Ar Rakesh Pate who was an artist since childhood. Within the span of 9 years, the journey of designing a compound wall for India's biggest Indian railways project of 100+ acres in Andhra Pradesh is like a dream come true for all the team members.
Milind Pai Architects: Milind Pai Architects is a multi-specialty business firm established in the year 1987. We undertake Residential and Commercial projects. Some of the commercial subdomains in which we are quite active are — Institutional, Health, and Hospitality. Currently, we operate from a fully-equipped office in Mumbai's bustling suburb, Andheri.
We have executed more than 600 projects in the past three decades. Interestingly, these projects have been executed locally (30 cities) as well as globally (3 cities).
StudioPod: StudioPod is an award-winning, international planning and urban design practice with its headquarters in Mumbai, India, and recently incorporated in the United States. Our projects are of varying scales that include strategic and regional plans, transportation and campus plans, landscape urbanism, placemaking, and streetscapes.
After working in the US for a few years, we decided to quit our comfortable lives in the US and move back to India to start an Urban Design practice that focused on human-scaled design. In the past nine years, we have worked relentlessly to push the boundaries of urban design in the Indian and global context.
TWOi Architects: Our firm Twoi architects, is an architectural practice at Calicut and Bangalore by Ar. Noufal C Hashim. The firm is a design and concept-oriented architectural consultancy that focus on custom architecture and is committed to excellence in Architecture, Planning, Landscape, and interior design.
We believe that well-designed spaces add a great amount of spirit and improve the value and quality of life.
Taking Innovation to the Next Level
Milind Pai –Architects & Interior Design
Creativity that turns to Reality
Reshaping the definition of Excellence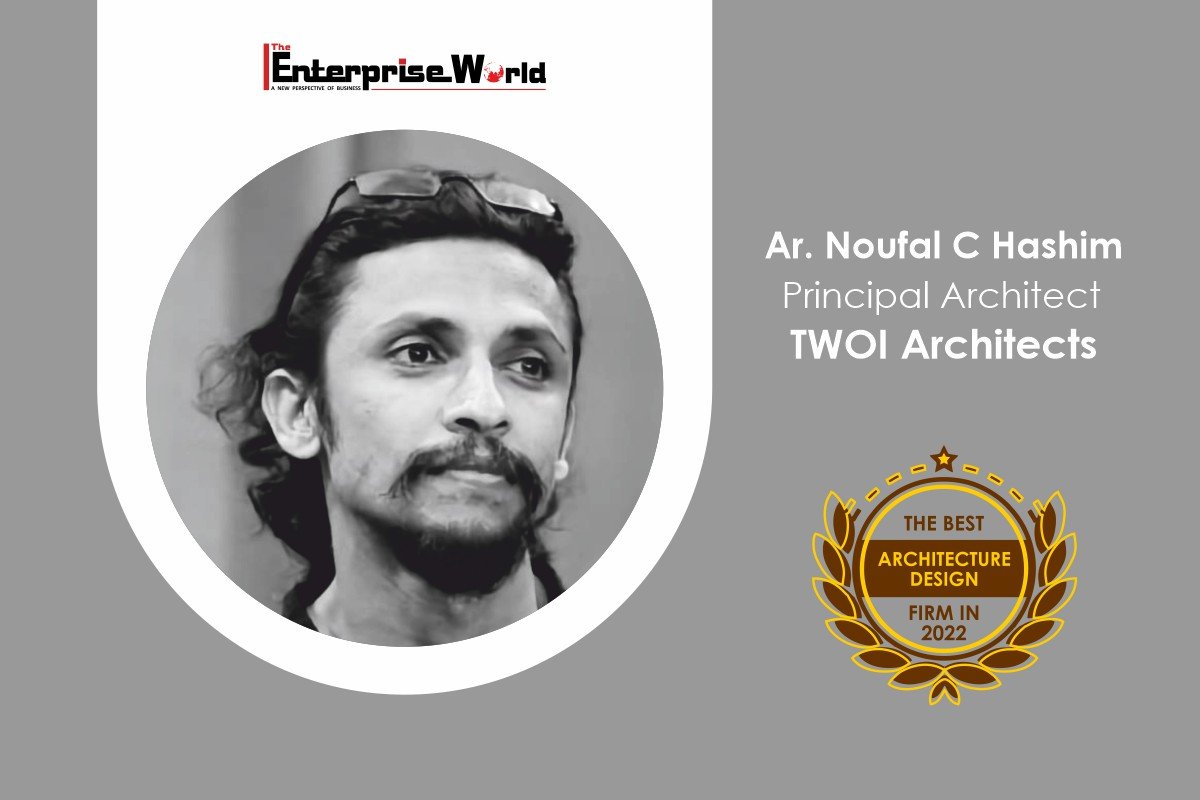 Transforming Spaces into Places