Slowly but surely, TikTok has become the platform of choice for just about 5 million businesses striving to engage with audiences by capitalizing on trending topics, hashtag challenges, live streams, and compelling content. TikTok adds pressure on Meta's development teams as audiences spend less time on Facebook. Younger users are turning away from the app in big numbers, so TikTok is an excellent platform to gain traction with millennials and Generation Z.
If you're captivated by TikTok but don't know how to take advantage of the platform for your own marketing and advertising activities, take a look at these business success stories to inform your own decisions.
Chipotle
Now one of the most talked about brands on TikTok, Chipotle didn't join TikTok until 2018, but it made amends for the lost time. The American chain of fast-casual restaurants has more than 1.3 million followers and 20.7 likes across the brand's videos, so it's the prime example of how to effectively use TikTok for business success. People mostly turn to the app for content about plant-based diets, such as quick guides and recipes to make delicious dishes.
(Credit-Keith-Srakocic)
In 2019, Chipotle launched #GuacDance on TikTok to celebrate National Avocado Day, encouraging people to dance along to the "Guacamole Song". It quickly became one of the highest-performing branded challenges, generating 1.1 billion views. Chipotle's guacamole orders increased by 65% on that day. TikTok is a great place to start if you're trying to reach the local market. TikTok challenges have a way of going viral.
SiriusXM
It's no secret that TikTok is an important starting point for trends in music. Songs that trend on the platform often chart on the Billboard 100 or Spotify Viral 50, so TikTok has changed how hits are made, how music is promoted, and how the world discovers music. One notable example is Sexyy Red's "Skee Yee". In 2022, SiriusXM joined forces with TikTok to launch a radio channel featuring popular tunes on the app, an arrangement that helped both companies branch out into new formats.
(Source-nypost.com)
SiriusXM has 518,000 followers on TikTok. No worries if you're not there yet; jumping in isn't too late. Denise Karlos, CMO at SiriusXM, highlights there are many ways to engage with the audience, including the comments section, to create a dialogue that's difficult, if not impossible, to find elsewhere. A high number of followers is becoming more of a focus on TikTok for business success, so assess your performance. You need numbers.
The Washington Post
Newspapers like the Washington Post are well-respected because they have a long history of providing accurate, unbiased, and well-researched news. The Washington Post launched on TikTok in 2019, garnering 1.6 million followers and 82.1 million likes. The TikTok account, run by Dave Jorgenson, abounds with funny and engaging clips, not to mention behind-the-scenes moments covering personal aspects such as trustworthiness and caring. It's the place to be if you want to get a sense of the personalities of the people behind the writing.
The Washington Post entertains a new generation of readers via memes, delivering the news with humor to make people more likely to remember and share it. If a meme goes viral, countless content creators and brands must develop their own versions. A humorous strategy can help draw in younger readers who find newspaper articles too elaborate and outdated. You already know how to put together a good story; all you have to do now is tell it in a short form.
Möller's
Möller's, a brand deeply rooted in Norwegian heritage, decided to elevate its overall marketing strategy by exploring TikTok's limitless possibilities. While it may seem like the unicorn of social media platforms, TikTok is a performance-driven entertainment platform, expanding the way brands, content creators, and consumers can engage and entertain. Möller's leverages posts from its TikTok account or posts made by other creators that have been trending, delivering the content to the feed of the audience. The content is interesting, engaging and authentic.
A business success on TikTok comes from focusing on bespoke short-form videos and making the algorithm work for you. TikTok's algorithm is singular, to say the least, and while there's no magic recipe, you can improve your chances of success by finding your subculture, maximizing the first moments, and posting at the right time. Rather than placing ads on the platform, Möller's creates native content to ensure it matches the platform's unconventional style. The famous expression "Did you take too much Möller's cod liver oil?" is now in the hands of creators.
Fenty Beauty
After the launch of Fenty Beauty in 2017, headlines were talking about the "the Fenty effect," basically a call to action for industries to do more and challenge the status quo. Aimed at a Generation Z audience, Fenty Beauty is devoted to in-house content creation before reaching out to creators to promote the brand remotely. Rihanna's cosmetics brand literally kills it on TikTok, showing off products and recording make-up tutorials. It had a great business success on TikTok.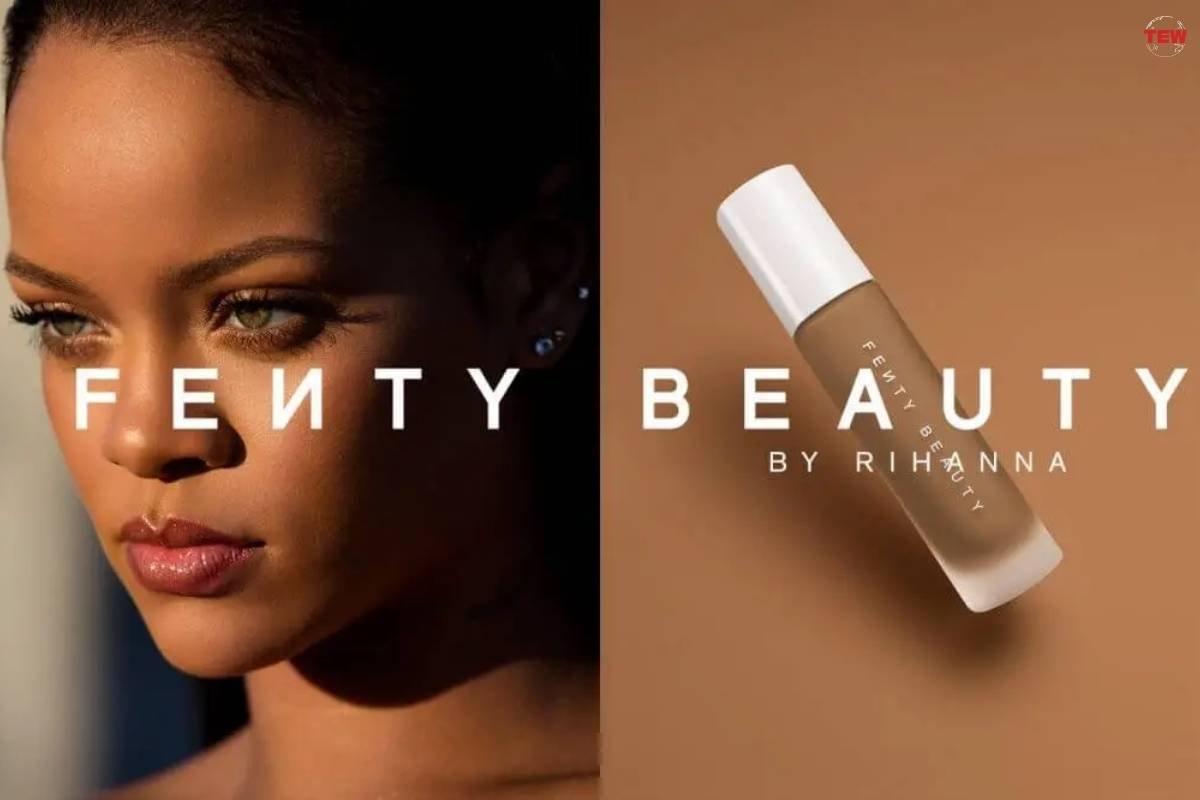 (Credit-mission-statement.com)
Fenty Beauty launched Fenty Beauty TikTok House in 2020, offering content creators a place to host their viral posts. It comes equipped with video-ready natural light, beauty stations in abundance, and a Make-up Pantry. The Fenty Beauty House has even become a hashtag – #FentyBeautyHouse. If you, too, want to take a disruptive approach to TikTok marketing, produce unique, viral content that resonates with your brand's values and personality. Fenty Beauty joined TikTok in 2017 as a legacy brand, so there are many lessons to be learned.
Concluding Thoughts
For many business success, social media is the best way to reach new customers, and TikTok has always been a favorite. Even if TikTok is relatively new compared to other social media sites, its growth has been extraordinary. TikTok has 1 billion monthly active users at present, so it's safe to say it's a powerful marketing tool. Since its launch in 2016, TikTok has been downloaded 3 billion times. A large following can increase your visibility and help your videos generate more views.
As you've seen, brands are crushing it on TikTok. What about you? If you want to scale up your TikTok game, follow in their footsteps.