The conveyor belt has done a lot for vital industries on which we rely every day. The industrial-grade conveyor is used in the production and assembly of important computers, automobiles, and other items. The conveyor reduces workload, increases efficiency, and transports heavy materials. From this, you will get to know some types of conveyors and their uses everything related to Conveyors.
This invention has come a long way and is now used in a variety of industries and industrial settings. As industrial technology and innovation advance, so does the technology used in our factories, assembly lines, and industrial plants, among other places.
Most people are unaware that conveyors are used in a large percentage of the materials they buy or consume, such as metal, food, cosmetics, medical supplies, and plastics. Conveyors are typically used to transport large and bulk materials over long distances.
Conveyor belts are used in factories to transport material from one side of the factory to the other in order to improve efficiency and decrease workload. They are now used in a wide range of industries, including quarrying, mining, and mineral processing. Conveyors come in a variety of shapes and sizes, and they are used at various stages of production depending on the industry and size of the plant. This aspect of the manufacturing assembly line has become essential.
3 Ways Conveyors Benefit the Automation System
Conveyor systems have a wide range of applications and functions that can be used in a variety of industrial sectors for a variety of operations ranging from production to packaging and even supply. Let us take a look at three reasons why they are so important in almost every automation system.
Cuts down on manual waste
Certain process tasks, such as moving extremely heavy objects in a production line, can be completed without the use of manual labor. In fact, attempting to complete such tasks with human labor results in manual waste and adds no value to the production process. Furthermore, the likelihood of injuries and accidents increases, putting employees' safety in the plant at risk. All of this can be reduced by automating such tasks.
Conveyors in a production line will not only speed up the processes but will also increase the plant's productivity. An automated conveyor solution frees employees from unproductive manual labor, allowing them to focus on critical business development tasks. Your employees are the heart of your business; ensure that their efforts are put to good use rather than wasted.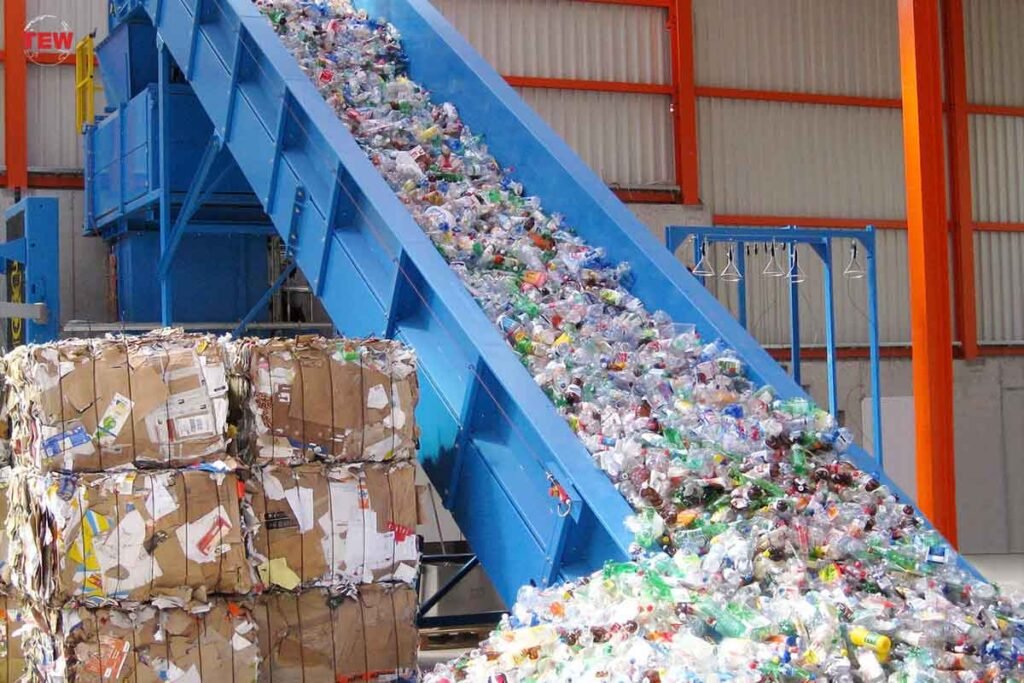 Allows for adaptability
Flexibility is critical for achieving lean operations. Think again if you believe conveyors are immobile and inflexible. Modular conveyors aid in achieving the required flexibility for various operations. They can also be easily set up in the field.
Modular conveyors allow you to tailor the conveyor system to your specific needs. Instead of investing in a conveyor system that cannot be moved, invest in one that can be moved to better serve your needs.
Improve Quality Control
You can eliminate scrap and improve quality control by implementing automated systems. Furthermore, automation aids in the detection of critical issues within the product, such as faulty parts, unwanted metal, and so on. Conveyor solutions assist in orienting products for the next assembly or operation, ensuring that no time is wasted on product repositioning. An automated solution also increases throughput and ensures higher customer satisfaction due to high-quality products.
Here are the different types of Conveyors and their uses
1. Spiral Conveyors
The spiral conveyors are a versatile and compact elevating solution. Spirals can be designed to transport products between floors and machines, as well as across aisles.
The Spiral conveyors, with its uniform slope, ensures smooth operation without disturbing the product. A table-top belt that moves continuously gently raises and lowers the product.
Depending on the height change and product size and weight, operating speeds of up to 150 feet per minute are possible.
2. Belt
Conveyors are material handling systems that transport products or materials using continuous belts. The belt is looped indefinitely between two end pulleys. Typically, one or both ends have a roll beneath them. Conveyor belting is supported by rollers or a metal slider pan for light loads where no friction is applied to the belt to cause drag. Motors that use variable or constant speed reduction gears provide power.
Uses of Belt Conveyor-
Conveyor belts have a wide range of applications across industries. These include:
Mining Industry
Bulk handling
Processing plants
Taking ores from the shaft to the ground level
Automotive Industry
Transport and Courier Industry
Baggage handling conveyors at airports
Packaging conveyors at courier dispatch
3. Conveyor Systems with Rollers
Roller Conveyors use parallel rollers mounted in frames to transport products by gravity or manually. The roller diameter and axle center dimensions is important specifications. Roller conveyors are commonly used in material handling applications such as loading docks, baggage handling, and assembly lines, among others.
The rollers are not powered and move the product by gravity if inclined, or manually if mounted horizontally. Depending on the application and available floor space, the conveyors can be straight or curved.
Uses of Roller Conveyors-
Roller conveyor systems are widely used in many industries, particularly manufacturing and logistics, due to their versatility and ease of use. The following industries are examples:
Food control
Logistics
Packaging
Mail delivery service
Baggage control
Steelmaking
Design and Manufacturing
It is a very fast and safe load transport system due to the various sensors and devices. It reduces the likelihood of goods being damaged. They are also capable of withstanding heavy loads.
Powered Roller Conveyors
Powered Roller conveyors convey products using powered rollers mounted in frames. The drive type, roller diameter and material, and axle center dimension are all important specifications. Powered roller conveyors are primarily used in material handling applications that require powered product conveyance. Belts, chains/sprockets, and motorized rollers are examples of various drive types. Food handling, steelmaking, and packaging are some of the applications for powered roller conveyors.
Magnetic
Moving magnets mounted beneath stationary plates, tables, or other types of non-magnetic slider beds are used by conveyors to move magnetic (ferrous) materials, which are often in the form of machining scrap. Magnetic conveyors are commonly used as chip conveyors in machining centers to remove ferrous chips.
Systems can be configured to use horizontal, vertical, or a combination of the two. They can be beltless or use a conveying belt rather than a slider bed. A rail with an electromagnet beneath the conveying belt is used to attract ferrous materials to the belt. These systems can also be used upside down due to the magnetic attraction of the product to the conveyor.
4. Chute
Chute or Trough Conveyors are material handling systems that use gravity to transport products from one level to another along smooth surfaces. The chute material, as well as physical dimensions such as length and width, are important specifications.
Uses of Chute Conveyors-
Chute conveyors are used for a variety of purposes, including scrap handling, packaging, postal service package or mail handling, and so on. Chutes are designed to have a low coefficient of dynamic friction, allowing the product or material to slide easily, and can be straight or curved depending on the application's requirements.
5. Pneumatic/Vacuum
Pneumatic/Vacuum Conveyors transport materials or items in or through closed tubes, ducts, or along surfaces using air pressure or vacuum. Depending on the media being conveyed, the conveyor materials can be metallic or non-metallic. Depending on the load and throughput requirements, various sizes are available.
Uses of Pneumatic/Vacuum Conveyors-
Pneumatic/vacuum conveyors are primarily used in materials handling applications like dust collection, paper handling, ticket delivery, and so on, as well as processes like chemical, mineral, scrap, and food.
Vertical
Vertical conveyors transport products vertically between conveying line levels. The lift speed and maximum load height is important specifications. Vertical conveyors transport material or products to higher levels of a building. They are further divided into two types: continuous lifting and reciprocating. Depending on the application, various sizes and load capacities are available.