Product identification and tracking are becoming increasingly important in modern business. Top Innovating Product Identification companies need to ensure they have a secure and reliable system for tracking their products. Product identification systems help businesses in a wide range of areas, such as traceability, inventory control, and providing product data for marketing purposes.
Several innovative companies are pushing the boundaries of product identification and tracking technology. These Top Innovating Product Identification companies have focused on incorporating technologies like Radio Frequency Identification (RFID), QR tags, and biometrics into their product identification systems.
Here are 5 Top Innovating Product Identification companies that are leading the way ;
1. Metalphoto of Cincinnati
One of the Top Innovating Product Identification companies and tracking is Metalphoto of Cincinnati. The company employs cutting-edge technologies and systems in its identification and labeling processes. For instance, they offer nameplates, data plates, security labels, and warning and caution labels. Additionally, they provide graphic overlays, signs, barcodes, QR codes, transportation tracking, and VIN tags, making them a one-stop shop for all product identification needs.
Metalphoto uses a durable printed aluminum substrate known for its exceptional resistance to damage and degradation. This ensures that their products maintain their integrity even in harsh environments, making them a reliable choice for businesses across various industries. The product identification systems from Metalphoto are also highly customizable, enabling businesses to craft unique product identifications.
2. Graphic Products
Graphic Products is a leading company specializing in providing various tools for industrial and commercial purposes. With their extensive collection of printers, including DuraLabel Bronco designed for specific industries, they cater to diverse needs. Apart from printers, Graphic Products also offers an array of safety signs, such as compliance signs, facility signs, floor marking, and COVID-19 signs, ensuring a safe work environment.
One of their notable products is industry-specific labels like Metal Detectable labels commonly used in food processing. These labels feature ultraviolet watermarks, making them extremely difficult to duplicate and ensuring product authenticity and safety. With their innovative solutions and commitment to quality, Graphic Products is a trusted name in the industry, providing reliable tools for businesses worldwide.
3. Scantrust
Scantrust offers secure QR code solutions that provide businesses with multiple ways to protect and enhance their operations. With their innovative tools, businesses can create secure QR codes and dynamic landing pages for their products to showcase their brand and uniquely engage consumers. The QR codes also serve as an effective tool for counterfeit detection, providing consumers with peace of mind and ensuring the authenticity of the products they purchase.
Scantrust also provides EU wine label solutions, helping winemakers comply with regulatory requirements and protect their brand reputation. Additionally, their product traceability solutions enable businesses to track and monitor inventory throughout the supply chain, ensuring transparency and accountability. With Scantrust, businesses can safeguard their products, build consumer trust, and optimize their supply chain operations.
4. Certags
Certags supplies top-quality industrial tags, labels, and stickers for heavy industry identification, certification, and inspection purposes. As a leader in the industry, Certags offers durable and reliable solutions that are ideal for applications in oil and gas, shipping, asset management tracking, lifting and rigging, and hose identification.
Their wide range of products includes safety tags, metal tags, hex tags, and adhesive labels, all designed to withstand the harshest conditions. Certags' robust and dependable tags, labels, and stickers help businesses ensure that their assets are marked and compliant with safety regulations, even in challenging environments. The company excels in industrial tagging and identification, using high-quality, durable solutions.
5. RFiD Discovery
RFiD Discovery specializes in integrated tracking solutions catering to various industries, including healthcare, logistics, retail, and manufacturing. The company offers comprehensive solutions, such as asset tracking, GS1-compliant barcodes, trolley tracking, and tracking returnable transport items.
Its cutting-edge technology, including Bluetooth Low Energy (BLE), passive RFID, and ultra-wideband, enables efficient and accurate product identification, monitoring, and tracking throughout manufacturing.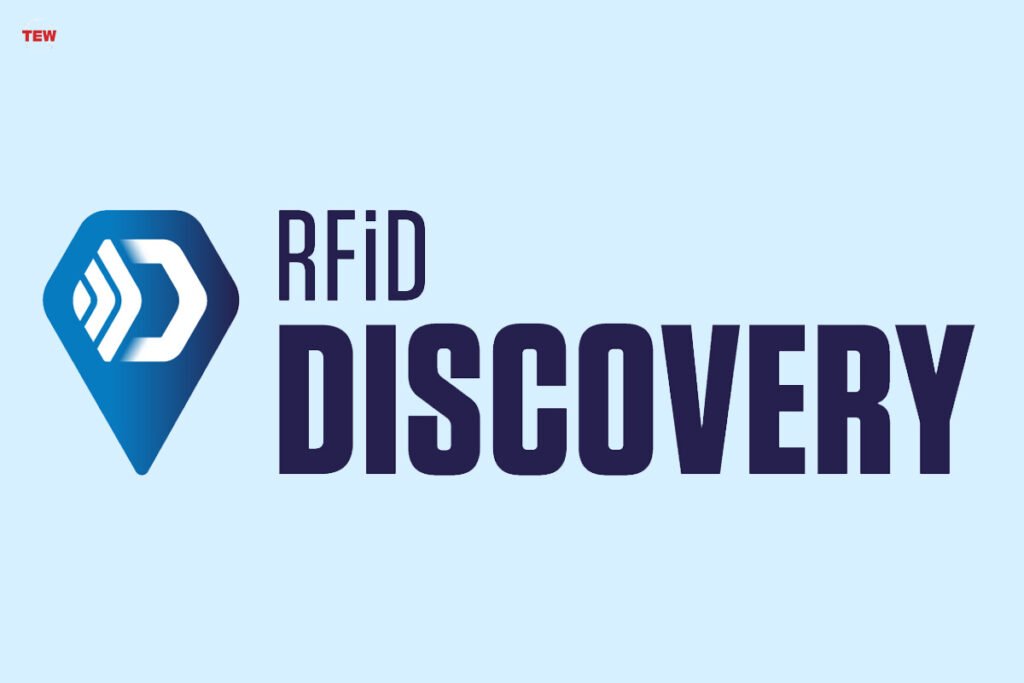 Their solutions help streamline operations, improve inventory management, enhance security, and optimize supply chain processes. As a result, businesses achieve better visibility, quality control, and productivity. Additionally, the company provides smart healthcare cabinets that capture information about implants and medical devices to increase patient safety and reduce costs.
Conclusion
Top Innovating Product Identification companies and tracking have become more critical than ever for businesses to ensure the authenticity of their products, streamline operations, and build consumer trust.
The companies discussed Top Innovating Product Identification companies in this article are among the most innovative and reliable providers, offering cutting-edge solutions to help businesses optimize processes throughout their supply chain. Their commitment and dedication to providing high-quality solutions are paving the way for a new generation of product identification and tracking technologies.