The printing industry is undergoing a transformation under Industry 4.0 which is providing technological infrastructure for improvement. The combination of Web to Print and ChatGPT revolutionizes the way businesses interact with their customers, offering a seamless and personalized printing experience.
But given the complex procedures and limited customization choices, the print shop industry has encountered hurdles. Web to Print (W2P) technology has emerged to overcome these difficulties. W2P facilitates online print ordering, automates procedures, and provides customizable features, hence streamlining and lowering printing expenses.
Additionally, ChatGPT, an advanced language model created by OpenAI, has gained popularity for its human-like text production and conversational abilities.
In this blog, we will discuss the impact of generative AI like ChatGPT and Web to Print solutions in the printing world.
Understanding Web to Print (W2P) in Print Industry
In today's digital world, having an online presence is critical for businesses of all sizes, including those in the printing industry.
The internet has changed the way people discover, study, and buy items and services. Print enterprises may access a larger consumer base, enter new markets, and remain competitive in a continuously changing business landscape by developing an online presence.
While having an online presence is important, it may not be enough to fully capitalize on the opportunities presented by the digital landscape. Online print stores require a more specialized and efficient approach. This is where Web to Print (W2P) solutions come into play.

Check how web to print works: https://youtu.be/cUjJiCCtyQM
Web to Print: Definition and Key Features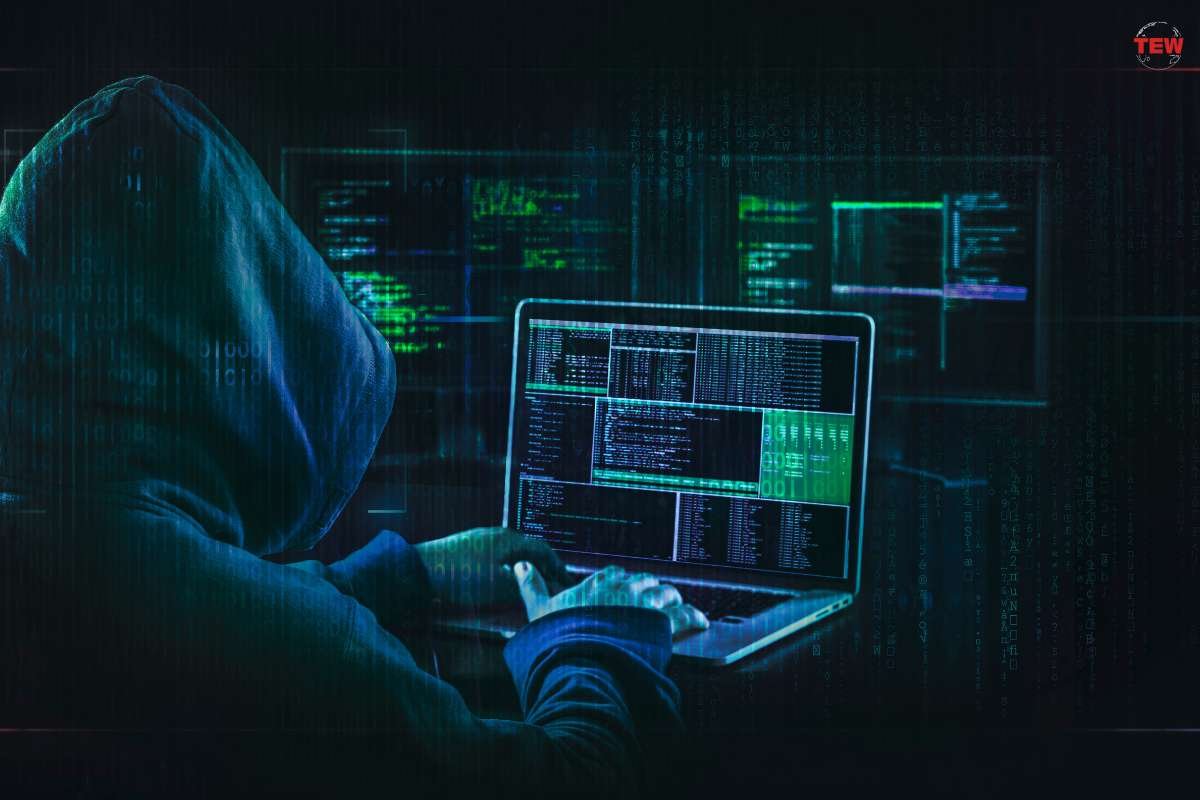 Web to Print (W2P) refers to a set of technologies and processes that allow users to order and customize print items online, resulting in more efficient production and a better customer experience.
W2P solutions often include an easy-to-use design editor, real-time preview functionality, support for 2D/3D product formats, compatibility with a variety of output file formats, print prepress process, and the ability to place orders from anywhere.
Benefits of W2P for the Printing Industry
As mentioned earlier, Web to Print (W2P) solutions offer numerous benefits to the printing industry.
1. Streamlined order processing and production: Automates prepress workflows, reducing errors and improving efficiency.
2. Improved customization and personalization options: Customers can modify designs and order online from anywhere, improving satisfaction.
3. Improved customer experience and satisfaction: Ordering is simplified, turnaround times are rapid, and convenience is provided.
4. Improved operational efficiency and cost savings: Processes are automated, resource allocation is optimized, and costs are reduced.
5. An easy-to-use design editor: non-designers may produce professional-looking designs with intuitive online design tools.
6. Supports 2D/3D product formats: Allows for accurate display of designs on different print products.
7. Real-time preview functionality: Allows consumers to see designs before finishing orders, which reduces customer discontent.
8. Support for all major output file formats: Ensures compatibility with various printing processes and equipment.
Web to Print and ChatGPT
ChatGPT is a powerful language model that stands at the forefront of cutting-edge AI technology.
It is here to revolutionize the way you engage with your customers and optimize your business operations. With its remarkable conversational abilities and deep understanding of language, AI technology becomes your ultimate ally in driving revenue growth. It can be used to craft compelling and persuasive marketing messages, streamline customer support, and assist in data analysis and optimization.
With ChatGPT as your digital ally, you'll experience a transformative shift in revenue generation. Its ability to understand and engage customers in natural, dynamic conversations creates an immersive and personalized experience. So, buckle up and unleash the true power of the language model in optimizing and leveraging your online presence to generate revenue like never before.
Exploring Web to Print and ChatGPT: A New Age Language Model
Applications of ChatGPT in different departments of the printing business:
1. Customer Service and Support
Can assist executives in generating appropriate responses
Provide structured emails and resolutions to a problem
2. Content Creation and Marketing
Generating engaging content for marketing purposes.
Helps in competitor research
Helps in finding trending topics for content creation
Helps in staying relevant in the industry
Creation of blog posts, social media captions, and product descriptions.
Efficient production of relevant content to attract and retain the target audience.
3. Language Translation
Real-time translation services and multilingual conversations.
Breaking down language barriers for effective communication.
Enabling cross-language collaboration and understanding.
4. Graphic design
A combination of ChatGPT and other AI tools can help with graphic design activities such as developing templates, designing logos, picking appropriate fonts and colors, and offering creative feedback for various print items. With the integration of Web to Print and ChatGPT, customers can easily design and order personalized printed products through an interactive chat interface.
5. Business expansion
It can assist you in exploring various print possibilities such as business cards, banners, posters, packaging, labels, and more. It can also make advice on appropriate printing processes and equipment for specific tasks.
6. Printing
It can provide technical guidance on print production processes such as prepress techniques, file formats, color management, and quality control. It can also help troubleshoot common print-related difficulties and recommend best practices for attaining excellent print outcomes. The integration of Web to Print and ChatGPT enables businesses to streamline their printing workflows and deliver personalized products efficiently, meeting the growing demands of online consumers.
7. Pricing and Cost Analysis
It may assist you in analyzing your costs, estimating printing expenses for various projects, and recommending pricing methods to maximize profitability while remaining competitive in the market.
8. Industry Insights and Trends
It can provide information on the latest printing industry trends, such as advances in print technologies, environmentally responsible printing methods, and developing market prospects. This might assist you in staying informed and making sound business decisions.
Best Ways to Use ChatGPT for Your Online Print Shop and its optimization
ChatGPT is an artificial intelligence (AI) tool that may be used to create keywords, brainstorm content ideas, and write ad text. Chatbots in the printing industry may not be as precise as human creativity or in-person copywriters, but they can be a rapid approach to producing micro-copy, keywords, content ideas, and ad text.
Paid Ads: It's especially good for creating paid adverts because it lets you fine-tune the copy before publishing it.
Product Name: Include relevant data about the product and its essential attributes to create catchy and detailed titles.
Product Reviews: Share pertinent product information such as quality, performance, and customer experience. To write genuine and useful product reviews, provide detailed facts, user testimonials, and ratings.
Brand Storytelling: Tell the AI language model about your company's history, values, and mission. It can assist you in crafting fascinating narratives that resonate with your target audience, emphasizing what makes your brand unique and inspiring.
Product Descriptions: Provide information on the product's features, benefits, and unique traits. ChatGPT may generate fascinating and persuasive descriptions that highlight the product's value proposition. Remember to review and improve the generated content to ensure that it is consistent with your company's voice and style.
Marketing on Social Media:
It can assist you in developing a social media strategy by identifying platforms to focus on, content types and formats to use, and ideas for engaging posts and campaigns. It can also aid in the generation of SMM content. Check out our Ultimate Guide to Digital Marketing Bootcamps for Printers.
Designs for Quotes: Include any specific design elements or motifs, as well as the desired quote or message. The language model can assist you in creating unique and visually appealing quotation designs that will appeal to your target audience.
FAQs (Frequently Asked Questions): Create a list of frequently asked questions regarding your product or service. Chatbots in the printing industry can be used to provide clear and succinct replies to these FAQs, offering useful information to potential consumers.[S2]
User Experience (UX) and Website Design: It can make recommendations to improve your website's overall user experience, such as navigation, layout, and responsiveness.
Conversion Rate Optimization (CRO): It can make recommendations on how to improve your website's conversion rates. This includes examining your website's conversion funnel, detecting potential conversion barriers, and making recommendations to optimize components like call-to-action buttons, the checkout process, and trust signals.
Integration with Print-on-Demand (POD) Services: If you provide print-on-demand services, it will provide information on available options and features, as well as assist you in streamlining the order fulfillment process for efficient and timely delivery of printed items.
Analytics and tracking: It can aid you in setting up analytics tools such as Google Analytics to track important performance metrics and analyze data to obtain insights into user patterns and behaviors, which can inform future optimization efforts. While ChatGPT can help with content generation, it's crucial to examine and revise the results to guarantee accuracy, consistency, and compliance with your brand guidelines.
Inspiring Innovation: Closing the Chapter on Possibilities
Web to Print and ChatGPT are critical components of online print business success. W2P simplifies order processing, improves customization, enhances the client experience, and boosts print order efficiency. ChatGPT provides automated customer service, content generation, personalized suggestions, and other services.
Leveraging Web to Print and ChatGPT platforms alter consumer interactions and revolutionizes the design and production of print products.
---