As hackers have turned smarter, with better chances at percolating into your systems, you need to be a step ahead and protect the company assets more than ever. The cost of not having a strong IT security posture can jeopardize the health of any business, whether due to regulatory fines, damage to your brand, or stolen intellectual property..
When considering the security of your enterprise, constant vigilance is a necessity. With the ever-increasing amount and complexity of digital applications, and increasing sophistication and persistence of cyber attackers, it's up to IT Security teams to ensure their organization has a strong security posture.
Featuring in The Enterprise World's, The Highly Trusted Cybersecurity Solution Providers in 2020, Alacrinet is an organization passionate about technology; it is one such organization that has you covered. Their best quality services will make sure that the health of your organization is not jeopardized.
Alacrinet is a leading information technology consulting firm that has been implementing and managing IT solutions for over 18 years. As a full service partner, Alacrinet helps clients from beginning analysis through evaluation and selection of leading solutions, to implementation and on-going management.
The Inception-
The name "Alacrinet" came from the company founders' vision for the company to work with alacrity – cheerful readiness, promptness, or willingness.
This vision continues to drive our team to deliver outstanding service.
Alacrinet has grown by adapting to industry trends and customer needs since its founding. Several years ago they shifted their focus to cybersecurity, again based on the needs of the marketplace, and saw significant growth. For both 2018 and 2019, Alacrinet was the fastest-growing IBM Security business partner, which reflects the team's knowledge of security solutions, commitment to clients, and the expertise they bring to each implementation.

The company has continued to see growth in 2020, even during the pandemic, and have continued to add value to their clients.
A service that they have added this year, penetration testing, has further enhanced their ability to provide a full security strategy. With this service, they help clients maintain compliance and discover any potential vulnerability in their environment before a breach occurs.
As it goes in their core values, Alacrinet prides itself in being a company that is dedicated to people. As such, they make sure that their services are customer-focused and communicative. This aaplies to every penetration test, solution implementation and managed services engagement.
What that means is finding the right solutions and services that are best for each client's goals. With pentests, they start each engagement with a scoping call to fully understand the current objectives and recommend the appropriate type of penetration test to maximize security and compliance. In some cases, a client simply knows that they need a penetration test for compliance reasons and may ask for a network test. However, during the scoping call Alacrinet's expert pentesters may find that they can achieve their compliance goals with an application test that can be done faster or cheaper and walk through this recommendation before moving forward.

Taking a customer-focused approach also means communicating the process and keeping the clients informed of what to expect. Too often, clients have worked with other penetration testing providers that didn't give them clear deliverables or an understanding of what to expect, leaving the clients confused about what they paid for and the value of the service. Alacrinet understands this frustration and that's why they take time for an in-depth scoping call and provide a technical debrief call to help address any vulnerabilities.
The Products and Services-
As the technology industry has evolved, from the early days of website design through personalization, mobile computing, Big Data analytics, and the Cloud, the Alacrinet team has developed their skills to always stay one step ahead.
A key part of a strong security posture is understanding where your weaknesses are. Alacrinet's pentesters are top-tier and give the clients valuable insights to help secure their environment.

Their approach to each pentest involves:
Scoping Call – to understand the clients' goals and set expectations
Statement of Work – clearly outlining the time frame and scope of the engagement
Engagement – the pentester(s) complete their evaluation and generate reports
Deliverables – typically includes a debrief call, an executive summary and a detailed assessment report. If remediation is recommended, the company provide a free remediation test once the client's team has made the adjustments.
The range and complexity of penetration tests reflect the challenges to cyber security as a whole. Alacrinet's team has experience with many types of pentesting, including Web Application, Internal/External network, Mobile Application, Cloud, Firewall, Spearphising and other social engineering assessments, to name a few.
Additional services: MSSP (Managed Security Services Provider)
With the increasing need of cybersecurity, it is important to stay ahead of the game. Work with an MSSP that understands your business and the information technology that supports it. With years of experience in IT security, and a large network of skilled experts, they provided managed security services to help clients achieve their security goals. Alacrinet is focused on knowing the latest threats, preventing vulnerabilities, and providing value.
Additional products: Security solutions
They work with all the leading security solution providers and have built a deep understanding of the pros and cons of each so that they can help clients decide which would be best for their business and security.
How and What Difference does Alacrinet's Pentest makes?
Alacrinet's Pentesting services stand out from others in the marketplace for several reasons. For one, all of their penetration testers are U.S. citizens with background checks. With numerous certifications and real-world experience, they bring expert skills to every engagement.

What's more, they take a 'grey box' approach to pentests that combines an initial external network scan but also testing involves both automated scans to test the strength of your credentials and manual testing by an expert.

As well, unlike many other pentest providers, Alacrinet does not require a 2-week minimum engagement contract. If an engagement only takes 4 days, they only bill clients for that time. They have a proprietary scoping methodology that has been curated over the course of a decade. This methodology and process allow them to scope environments in a consist manner regardless of the size or depth of the project. Being consistent in how many hours or days are needed for a pentest has created a deep level of trust with clients that have fuelled the growth of this department.
We believe the success of a professional pentest starts with a well-defined scope.
Additionally, there is no cost associated with reporting, remediation testing, or consulting on best practices. Alacrinet is strongly against passing the cost of reporting remediation testing their clients. The value that they provide to their clients with every standard pentest is why they are growing so rapidly during these fiscally challenging times.
Finally, Alacrinet is one of the few penetration testing providers that is accredited for CMMC compliance (Cybersecurity Maturity Model certification), the US Department of Defense compliance requirement for all contractors and subcontractors.
The Work Culture-
Our team brings together broad industry knowledge – from the latest hacks to leading solution features – and deep technical knowledge to give actionable insights.
What's more, as an agile company, Alacrinet quickly fit the skills needed to each client or situation.

Their expert pentesters each have a number of certifications (CISSP, OSCP, OSCE, CEH, GPEN, GWAT, GAWN to name a few), that often require extensive training to achieve. Combined with their real-world experience and their focus on looking at future vulnerabilities, they bring unique insight to each penetration test.

As an example, each pentester follows the 'OWASP Top 10' security vulnerabilities and stays abreast of popular hacks. During each engagement, they look beyond the typical attacks and, more importantly, they look at the client's environment with the goal of 'future-proofing' potential vulnerabilities. The nature of cybersecurity and malicious attacks can be very complex so having an outside expert look at what may cause problems in the future can help clients avoid vulnerabilities down the road. And while there are solutions to help minimize risks in between pentests; scans and AI simply have not caught up to the power of human review and insight.
It is gratifying to witness these types of clients change their views on the importance of maintaining security hygiene and understand the value of a well organized pentest to review overall security posture. For the team, it is rewarding when a client transitions from the mindset of "I need a pentest for compliance" to "I need to know where I'm vulnerable." It is in that transition where their value as a white-glove Pentesting service provider becomes apparent to their clients and where they can educate them on how to strengthen their overall posture.
The Enterprise Word has always been keen on finding from the leaders something that inspired them in their journey; a quote, a book, anything. This especially helps the budding entrepreneurs to get an idea and generate awareness on business ethics, what works, how to proceed with an idea.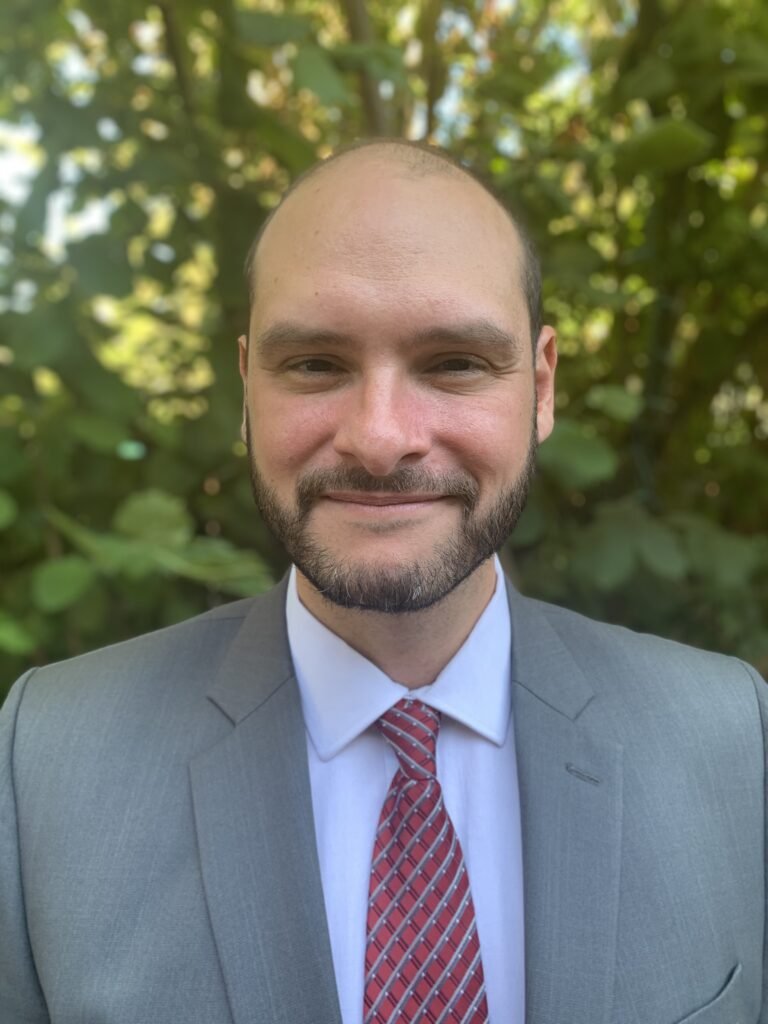 Mr. Mike Pena tells us his favorite book and what he liked the most about it-
"I just started reading Eckhart Tolle's A New Earth. The overall message of raising consciousness, awareness and acceptance, and growing from our experiences rather than letting them define us is very compelling to me. Given the current state of the world and all the uncertainty, having sureness and security in oneself can be impactful to not only one's life but also to those around us. I find that if we are not challenging ourselves to grow as team, in a professional setting, or as individuals, in our personal lives, we are limiting the positive impact we can have on the world around us. It is important that our team feels fulfilled with the work we do for our clients, that we do what is right for our clients, and in turn that our clients see us an organization that carries itself with integrity and is constantly trying to grow and learn. This, in my opinion, is vital in the cyber security industry especially if our clients need to trust that we will do what is in their best interest."
Inspired by meaningful work that makes a difference, we assemble great technology to build compelling business solution.