Calvin Klein is a globally acclaimed fashion and lifestyle brand with a huge cultural impact. The brand, also known as CK, positions itself as futuristically bold and displays minimal aesthetics through its conspicuous designs. Today, CK nourishes unique ideas that carry values that revolve around authenticity and individuality, and impact the global population significantly.
Calvin Richard Klein, along with his childhood friend Barry Schwartz as a partner, founded the company in 1968. In just a few years, the brand brought the American Fashion scene into conversation with the notorious Paris all by itself, revolutionizing the way people perceived fashion. Initially, the brand majorly focused on outwear, but now it has ventured into more categories such as jeans, perfumes, underwear, and others.
The Fire-like CK Craze
It may sound crazy, but the first order CK ever received was by accident. A man named Bonwit Teller, with intentions of buying a coat, mistakenly entered the CK store, wooed by their trench coat collection, he placed an order worth $50,000. It was this particular order along with a feature in Vogue that helped CK grab people's attention.
From only making outerwear such as coats, CK shifted into sportswear, giving birth to a widely familiar "The Calvin Klein Look." It was the fine fabric, immaculate usage of colors, and fairly affordable pricing that distinctively set CK apart. It specifically caught the eyeballs of American women who happened to find the alternative clothing impractical and were unhappy as a result of that.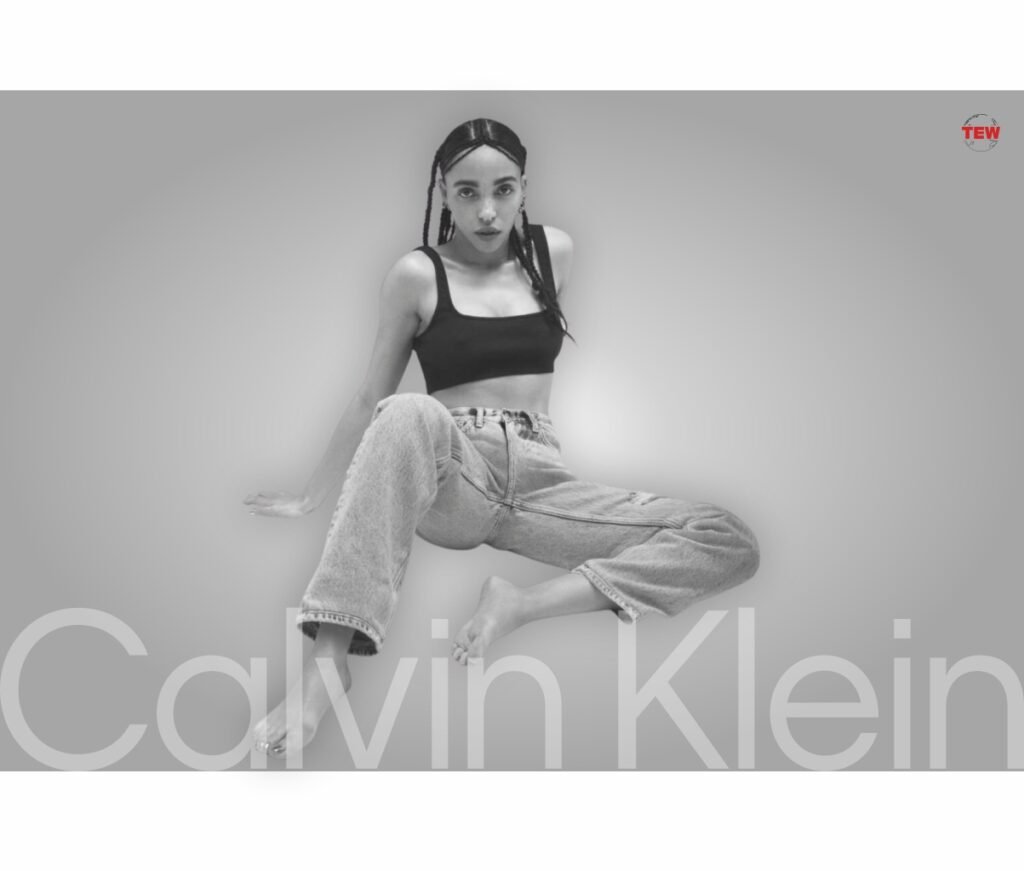 (Source – Calvin Klein)
On the other hand, it didn't take long for CK to attract male customers either, thanks to the relaxed yet masculine design, which was perfectly in line with the health and fitness enthusiasts of the time. Gaining popularity rapidly, it was just a matter of time before the word spread, and both the general public and the fashion press were now buying the CK line. What's more, the fashion press even awarded CK with the prestigious Coty award, and not just once but for three consecutive years, from 1973 to 1975.
In over five decades of CK, it was the 80s that sparked the peak popularity of the brand globally. Magazines like the "People Magazine" projected CK to reach 72 million dollars in its 1982 issue. In the 90s and 2000s, however, the brand was helped by the globally popular award shows like the Oscars and other popular events, where people noticed the celebrities and supermodels wearing CK outfits on the red carpet. They exhibited glamour through minimal CK designs.
Today, Calvin Klein is owned by PVH Corp. As we are halfway into 2023, the CK brand continues to tinker with innovation in the marketing and digital platform space. To gain further popularity, the brand over the years has found ways of turning even a little bit of controversy or slip-ups into marketing the brand further.
The Positive Side of Calvin Klein Ads
The CK brand has an advertisement style that is very unique to itself. Here are 6 Non-Controversial Ad Campaigns by Calvin Klein that caught the attention of the public:
1. Mark Wahlberg: Calvin Klein Underwear, 1991
2. Kate Moss: Calvin Klein Underwear, 1993
3. Kate Moss: Calvin Klein Obsession Fragrance, 1993
4. Christy Turlington: Calvin Klein Collection, 1996
5. Justin Bieber & Lara Stone: Calvin Klein Jeans, 2016
6. Kendall Jenner: My Calvins Campaign, 2016
Making a Difference with America vs. Paris
Calvin Klein's minimalist approach is something that continues to stand the test of time. The fact that CK brought American Fashion into contention with Paris was huge. In the 1970s, CK created the biggest buzz for designer jeans, and later transformed the way fashion advertisements are done in the 1980s. Today, whether it is innerwear and outerwear or perfumes, CK has turned itself into a powerhouse of a brand across the globe.
Perfecting the game of Turning Negative into Positive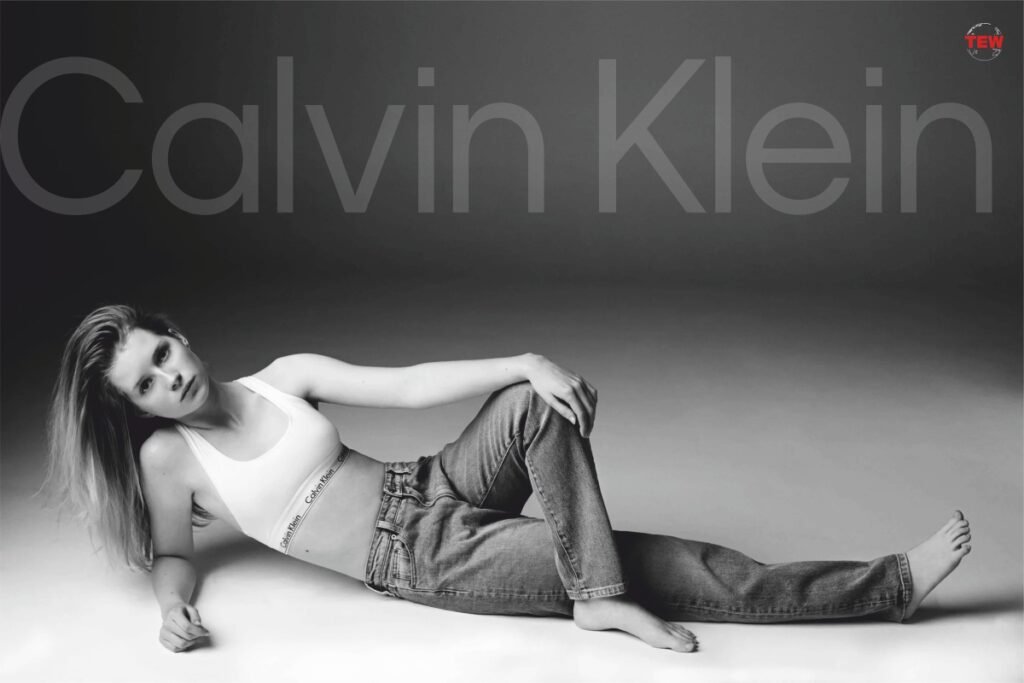 (Source – Calvin Klein)
CK isn't alien to controversies. The brand has historically been involved in numerous controversial ad campaigns, getting caught in negative publicity. However, some of these ads have also helped the brand reach more people who later turned into its customers.
1. Brooke Shields
In 1980, a 15 year old Brooke Shields appeared in a CK Jeans ad campaign. The combination of her young age and the tagline "You want to know what comes between me and my Calvins? Nothing." caused one of the biggest controversies in the brand's history. The commercial was later banned by ABC and CBS in New York.
2. Kate Moss
The 1992 CK ad starred Kate Moss and Mark Wahlberg. In the ad Kate Moss was topless. Because Kate was just 17 years old at the time this ad was shot, the campaign led to some controversial moments.
3. 1995 Jeans Ad
This particular advertisement was shot by a well-known photographer Steven Meisel. The models, shot in a wood-paneled room, were criticized by people for resembling an amateur pornographic video. The critics included parents, child welfare authorities, and the American family welfare association.
Furthermore, the justice department investigated whether CK violated any child pornography laws, but the case was dropped after concluding that the models were adults.
4. Eva Mendes
In 2008, a CK ad saw Eva Mendes starring for their perfume line, Calvin Klein Obsession. It turned out, the ad was deemed too bold for the mainstream media at the time and eventually got banned from television.
5. Justin Bieber
This was a new kind of controversy, even for CK. When Justin Bieber was featured in 2015 in a CK ad, many people accused CK of photoshopping his body, where it looked so chiseled, it didn't look real enough.
CK fighting with the Industry-Best
The fashion field is full of fierce competition, with luxury brands competing for the lead. Each brand carries its unique style, mission, and appeal that continues drawing people. Many of these brands have almost a 'cult-like' following, however, each brand is always keen on bringing in fresh customers, and competition is a part of that game. Here are some of the fashion industry's top dogs that Calvin Klein competes with:
(Credit – Park Jong Ha) (Source – Calvin Klein)
1. Ralph Lauren
Ralph Lauren is a globally recognized brand in the luxury space. The brand has over five decades of experience and is one of the most highly regarded brands in the fashion world, known for its distinctive product range.
2. GUESS
Established in 1981 by the Marciano brothers, GUESS is often associated with a young, bold, and adventurous lifestyle. The brand offers a variety of luxury clothing that appeals to all genders and is known in over 80 countries globally, notably for its denim, apparel, and accessories.
3. Giorgio Armani
Emporio Armani, widely called 'Armani', is a renowned fashion and lifestyle brand, founded by Giorgio Armani in 1975. Giorgio started his career as a window dresser and developed this giant brand along the way, with the help of his detailed knowledge of fabric and design. The company offers luxury garments, apparel, jewelry, and aftershaves, often described as sophisticated and timeless.
4. Gucci
Founded in the city of Florence, Italy, Gucci is among the global frontrunners of luxury brands. Currently, the brand is part of the global luxury brand Kering and embodies creativity, Italian craftsmanship, and innovation.
5. Chanel
Chanel is a French luxury fashion house, founded in 1910 by Coco Chanel in Paris. The brand is among the world leaders in creating, developing, manufacturing, and distribution of luxury products. Along with its quality products, Chanel is also known for popularizing turtle necks and the famous "Chanel Suit."
6. Versace
Founded in 1978 in Milan, Versace symbolizes Italian luxury on a global stage and is a prominent name in the fashion world. The brand designs, manufactures, distributes, and retails its fashion and lifestyle products. Additionally, the brand also produces a range of eco-conscious products for a better future.
CK's Revenue Churn Out
The PVH group acquired Calvin Klein in 2003, and over the years, the CK brand has reached some impressive revenue figures. In 2021, CK yielded 3.7 billion U.S. dollars globally for PVH. Later in 2022, CK's peak revenue reached the figure of $460.0M. When compared to 2022, CK saw an increase of 3% in 2023. Additionally, CK's revenue per employee ratio is $459,540 for the 1,001 employed people.
Impacting Generations through Fashion
Calvin Klein introduced American minimalism to the world. While the brand has evolved quite a lot since then, its minimalist approach, with a hint of innovation, remains at the core of CK products today. In terms of designs, the brand has majorly followed the route less traveled, or not-so-traveled, making CK a unique prospect in the fashion industry. The fashion industry has enough giant brands fighting with each other, yet CK remains a household name today.