The logistics and Freight service industry has always been ahead in serving society and businesses around the world. Believing that the love of creative technology and real positive technology can speed up our business processes to increase productivity and add a boost to the nation's economy, Mr. Manuj Adlakha founded Cargopeople in 2011.
Cargopeople logistics & shipping is a freight forwarding company with specialization in all sectors of the logistics industry. Cargopeople has created a niche for itself as the most competitive and fastest-growing company. The company's services to sectors like CIS, Africa, and China have been unmatched by any competitors to date. Cargopeople uses the latest technology for updating their clients and provides round-the-clock support.
In a talk with Mr. Manuj Adlakha, Director-Business at Cargopeople, we discussed the current industry scenario and what Cargopeople offers to its customers.
What were the initial challenges you faced?
Logistics is a very old industry and making new inventions in it was a challenge. It has mostly become an offline industry so making it online at various stages of shipments was an initial challenge.
Which was that point that triggered the growth of the company?
Cargopeople has been growing since its inception in the year 2011 switching to state-of-the-art technology for providing live updates on the status of the shipments triggered the growth of Cargopeople. Also, we have become partners in many reputed international logistics networks which further paved the way for our development.
How has the company graphs changed since the foundation? Can you share a few statistics?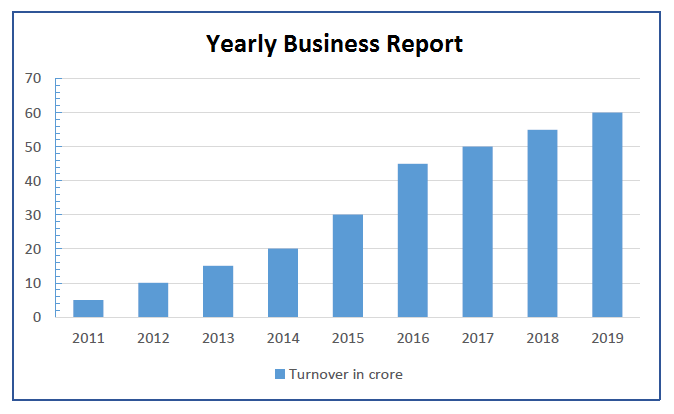 What is the reason behind your company's long-standing success?
We provide round-the-clock support to our clients and customize the shipments as per their requirements. We treat them as a family and understand their concern: A happy customer makes a business successful.
What are the products/services the company focuses on? How are your services different from those in the market?
Our focus is providing the best service in countries like Africa, CIS, and the Middle East which are yet to be fully explored and where finding a reliable logistics partner is still a challenge.
How do you decide to take the company a step further in terms of your products/services? 
We plan to calculate more development in technical terms to bring out transparency and efficiency in our system. This will ensure peace of mind to our clients, consignee, and supplies.
Is there any new addition to the list of products/services? Anything exciting you would like to share?
We are exploring a new network that will expand our agent reach to faraway countries. As India is opening up to more exports so we will be focusing on export promotion to the new sector.
How has technology transformed the traditional way of business?
Technology has brought a new life to this age-old industry earlier everything took time as it was done papers and the documents were mailed we could not do live tracking of the shipments or get in touch with the last-mile delivery but thankfully everything is within reach at the click of the button due to technology.
We're here to put a dent in the universe otherwise why else be here?

Steve Jobs
What do you think are the responsibilities of an entrepreneur?
The responsibilities of an entrepreneur have a wide dimension. He is responsible for his country, his clients, his staff, and his society. He is the problem solver to whom everybody looks up.
Can you please brief us about your professional experience?
My Total-experience is of 24 years…. I have served as a business consultant…
What are the key achievements of your entrepreneurial journey?
Started the entrepreneurial journey with Cargopeople grew 100%year over year. In the journey of 10 years, Cargopeople has several 1300+ SMEs
How do you look after your employees? What makes your team unique?    
We have regular meetings with employees every week to ensure their well-being as well as of the company we arrange one-day tips with employees where everybody has fun ice-breaking with new employees. We keep our team updated on the personal and professional doubt front by arranging seminars & live sessions for them.
Is there any special experience with your clients you would like to highlight?    
We have worked for the Afghanistan cricket board. It was a nice and challenging experience for us as many forwarders were not willing for these shipments as Afghanistan was a troubled country back then.
According to you, what are the basic factors that businesses in the digital landscape should focus on to get better results?
Today, when every part of the shipments are tracked digitally business, should try to inculcate more transparency in their system to get the reliability of their clients and agents. The second important thing is timely updating and is in touch with the customers and team always.
One person who you admire the most?
I admire Steve Jobs, the co-founder of Apple.
Whose business story do you find the most inspiring?
Steve job's business journey has been amazing and most inspiring.
Constant vigilance- a need or a strategy? Please share your views.    
Constant vigilance is more of a need than a strategy. It is required in every sphere of business whether managing your team on keeping a list of your customers or checking out your network members from time to time. Blunders can happen in the blink of an eye so constant vigilance on every aspect is a need
It's a rat race out there. How do you cope with that?
We don't think it is a rat race as everybody is here to give their best and challenges are good for your growth as the consultancy pushes you to perform better & better.