Business Intelligence (BI) is widely used by the organizations today, mostly because with the help of BI, they can support a number of business decisions that range from operational to strategic. Business Intelligence has empowered several companies as it gives the organizations a clear view of the market. It also helps in the assessment of demand and suitability of the products and services for the different segments of market.
Among the other sectors, Business Intelligence has been most effective in the banking sector. The banking sector plays onto large amounts of data produced almost every day, and making sense of all of it manually would be tedious and not to forget, time-consuming. Using the software tools in such situations helps to quickly understand, analyze, and find value in big data.
Led by President and CEO Robert Clark, Cloverleaf Analytics gives an end-to-end insurance BI solution, which gives access to real-time analytics to discover trends and insights across the entire enterprise, enabling proactive business decisions that would not otherwise be possible. The customers can jump start their BI solution and realize an immediate ROI using Cloverleaf's intuitive interface to access up-to-the-minute trend analysis, 100+ pre-built reports, dashboards, alerts and much more.
The Company- Cloverleaf Analytics
Cloverleaf Analytics (Cloverleaf) delivers a comprehensive business intelligence (BI) solution which reduces risk and improves profitability and performance for P&C insurance companies. Cloverleaf consolidates enterprise data for real-time analytics and visualizations which drive underwriting efficiency, claims optimization, and better enterprise performance management through machine learning with pre-built and ad hoc reporting capabilities.
Being a new vendor to the insurance industry, it took some time for the company to get the people to trust the organization. However, with their management team having decades of experience in the insurance industry it was easier to get in the door, but it was still a challenge and took tremendous effort and negotiating to get an insurance company to sign up with them.
After completing their initial project and having the first client go live showed the industry that Cloverleaf's product wasn't just a viable product, but one of the best available on the market. This gave the company the growth trigger they were hoping for and the company started showing consistent double digit growth for a new business.
Our quality product is backed by some of the best industry talent and customer service professionals.
Cloverleaf Analytics Products and Services-
Cloverleaf Analytics is a provider of a content rich Business Intelligence and Analytics solution specifically for the Property and Casualty Insurance market. Their customers are insurance carriers, Managing General Agents and Managing General Underwriters. The company provides a complete solution that once installed and loaded with the core system data that the client already has, immediately comes to life. Many operational and strategic analysis capabilities are built in that are specific to insurance and drive out of the box value to our clients. They have over 100 insurance specific dashboards and reports utilizing over 900 insurance metrics that have been built to provide analytical insights immediately once the solution is live. Their competitors start with standard BI tools and attempt to build something custom for each of their clients.
Our approach reduces the time, effort and risk to get an extremely effective solution in place as compared to custom tool build efforts.
Cloverleaf's cutting edge analysis and visualizations direct your business with pre-built and ad hoc reports, dashboards and scenario modeling using standard insurance methodologies and calculations. Dashboards allow users to view aggregated information from across the enterprise and explore data to gain new insights through multi-dimensional visual charting. Simple point-and- click manipulation enables discovery of hidden patterns and relationships.
BUILT FOR INSURANCE COMPANIES– Every aspect of Cloverleaf Analytics is built specifically for your business. Using standard insurance formulas, terminology and definitions as well as the Acord Reference Framework, you can trust the 500+ insurance KPI's built into the solution. Cloverleaf knows that not all relevant data is within your four walls, so end-users can define data mashups using internal and external data to provide more context and deeper analysis.
Cloverleaf's real-time operational data store (ODS) and customizable alerts keep you in the know on the state of your business and allow you to perform real time analysis without bogging down your operational systems and staff. Whether it's being alerted to and analyzing catastrophe claims as they happen or reviewing policies issued to hit quarterly projections, Cloverleaf Analytics gives you the ability to see your business in real time and never be caught off guard again.
Cloverleaf Analytics technology has given them an upper hand in the market. It is-
POWERFUL DATA MASHUP ENGINE
End-user defined data mashup enables fast and flexible transformation of data from disparate sources
INTUITIVE USER INTERFACES
Empowers users with simple point-and-click or touch interaction, data exploration and visual analysis, as well as drag-and-drop customization and design
HIGH SPEED DATA INTEGRATION
Their blazing fast data loading capability is powered by our compiled binary ETL process, instead of a typical runtime interpreter ETL tool, allowing you to load data in real time and bulk load data even faster than conventional ETLs.
ODS & DATA WAREHOUSE
Their operational data store (ODS) and data warehouse allow your end users to run both operational reporting on the ODS and high speed analysis on the data warehouse at the same time. Get reports when you want them and when you need them.
COLLABORATION
With the ability to annotate and email visualizations and dashboards you can collaborate, ask questions and resolve issues with others in your organization faster than ever before.
MOBILE BI
Users can access and create interactive dashboards and reports right from their Android, Windows or Apple iOS mobile device, putting the power of data in the palm of their hand.
DATA BLOCK TECHNOLOGY
With their Data Block technology and grid caching we provide high speed big data performance out of the box and support deployments on most big data databases such as Hadoop, SAP Hana, etc.
HIGHLY SCALABLE
Their server was developed on the open J2EE architecture with built in clustering and can readily be deployed with different Java application servers, giving you scalability and flexibility.
GRANULAR SECURITY
Virtual private models allow you to secure down to what fields users have access to and to what data can be queried. Use Cloverleaf Analytics built in authentication and authorization or connect to existing LDAP or ADS servers.
Business is changing rapidly and we must have a solution that is flexible, adaptive and comprehensive in nature.
Cloverleaf Analytics has designed their solution to evolve as the business environment has. The Covid-19 pandemic will lead to many changes in how business is done in the future. This will create new risks, losses and opportunities. Their solution is designed to quickly pivot and analyze new information from multiple data providers in concert with an insurers existing data to help identify the reality of these opportunities or risks and not rely on gut feel as the data to support responsive actions is not available from most insurers' current solutions.
"We like to refer to this as providing a 360-degree view of the insurance company's environment and the business they have written and what they are looking to write."
The latest release of the Cloverleaf Analytics solution offers significant enhancements in machine learning and analytics. They have built in many new capabilities to quickly create clusters and other models that are designed specifically for insurance to examine, risk and loss patterns and compare them to past time to monitor the dynamic changes that occur naturally in the insurance operation. The visual front end of the solution has been re-done and is much crisper and offers many new features and more insurance content that builds on our 900 insurance metrics and 100+ reports and dashboards that come with the solution.
Robert Clark- Leading the Way-
Leading corporate strategy and product design, Rob has over 20 years of insurance-specific BI expertise. Rob has co-founded 2 successful insurance software companies and held various domestic and international roles at AXA. In his spare time, Rob runs ultra-marathons, practices soccer drills with his kids, and is a true family man.
The Team-
"Our end-to-end insurance BI solution was built by a team of experts who have prided themselves in architecting and building some of the best BI solutions in the insurance industry, giving customers decades of in-depth knowledge and best practices."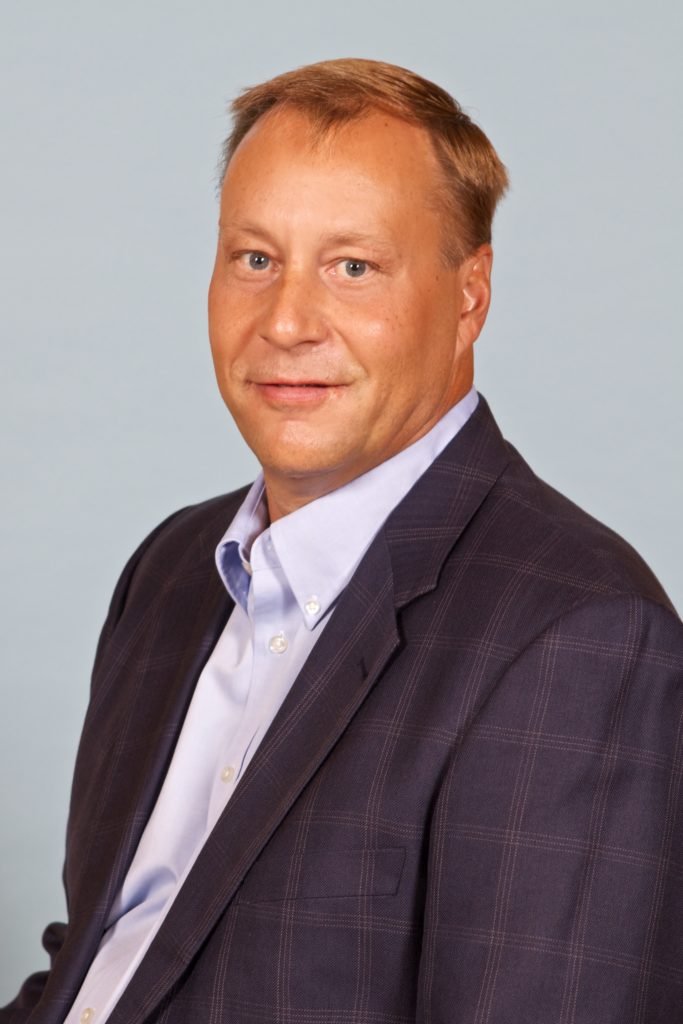 Cloverleaf Analytics prides itself on a team that is unique in every way. The members are encouraged to be independent thinkers and to be open about ideas and to contribute to the growth of the company as well as their own growth. All team members have extensive insurance carrier operations and data analysis backgrounds.
OUR DIFFERENCE
WE KNOW YOUR CHALLENGES
We know the challenges that an insurance company faces in managing its business because we come from the insurance industry. We have built Cloverleaf Analytics with decades of knowledge and first-hand experiences, bringing you hundreds of insurance industry best practices.
CUTTING EDGE TECHNOLOGY
Our cutting-edge technology is the only insurance BI solution that lets you analyze data from internal and external sources in a single report, eliminating the time and errors that come with manual manipulations. Our platform is built on a modern, open architecture with best-of-breed technologies, providing maximum flexibility and faster innovation so you can manage your business in real time.
FASTER IMPLEMENTATIONS
Time is money and faster implementations allow you to reach ROI goals quickly. Leveraging our prebuilt integrations into industry-leading policy admin applications, our blazing fast ETL process, and our platform's readiness to integrate into your existing big data solutions such as Hadoop, Apache Spark and SAP Hana….you can be up and running in as little as a few weeks in some cases which is unheard of in the insurance BI space.
LICENSING THAT SUITS YOUR BUSINESS
You have flexibility in how you implement our subscription based BI. With our hosted offerings, you have the power to choose the right model for your business and your budget. Built to be the best from the ground up, Cloverleaf Analytics gives you the best of BI technology and insurance expertise to help you drive your business.
We know insurance.