The significant lift in the digitized economy has engaged business visionaries and organizations to grow more. India is home to 6.3 crore MSMEs and about Rs 50,000 crore-equity infusion is expected through MSME Fund of Funds through Government initiatives. The pandemic did influence the year 2020; it has been a crazy ride for every one of these organizations in all verticals. In this pandemic wave, developed organizations, unicorns endure well. However the majority of the new businesses and SMEs are as yet battling to restore their pace in the work process. In this scenario, ENSCONCE business process consulting services is backing organizations with its top-notched business consulting services.
With the change in work culture, the activity cycles in these organizations stalled out which reflected in down falling development graph. The Government of India has assisted these organizations that can take into account their monetary necessities. But organizations need to re-examine and revamp their operation cycles to be relevant in the market race.
ENSCONCE's solutions and standards differentiate them from the rest in the market, making them a leader, commanding the business consulting sector with their expertise and innovative vision. ENSCONCE is highly-respected among their highly-satisfied clients and their competition.
Organizations lose 20 to 30 % revenue year on year due to operational inefficiencies.This slows them down and hamper their ability to grow and scale. Even if they achieve scale, often, they struggle to maintain the quality of their products or services. Why do organizations struggle when they grow?
Strengthen Value Chain; build on Operational Capabilities and eliminate Business Wastes
Most of the organizations do not realize that their Back Office Operations are equally important as their Front End/Revenue generating functions.
Change is inevitable. However, if the change is not well, it creates friction within the system and hinders smooth functioning.
Culture of the Organization can be an enabler or barrier to an organization's growth. This is often an afterthought.
Does this sound familiar?
ENSCONCE BUSINESS PROCESS CONSULTING SERVICES, is one of the trusted SME Service Advisors that is helping businesses leap in their transformational journey. Under the exemplary leadership of founder, Ms. Srividya Puppala, ENSCONCE is charting new paths of success every day and transforming businesses with top-notched offerings.
The Company
ENSCONCE helps Entrepreneurs, startups, and established organizations to accelerate their PEG (Profitability, Excellence & Growth); provide a holistic approach to People, Business, and Organizational Development. ENSCONCE provides end-to-end support for Customer' planning, management, and execution challenges from Ideation through Transformation.
The word ENSCONCE means to establish or settle someone/something in a comfortable place and that is what all the clients who are associated with the company over the years have felt after leveraging their services.
ENSCONCE's tailor-made approach helps organizations accelerate their growth trajectory through Process & HR Transformation. With a core focus on building capabilities, implement governance structures, streamline execution, and improving their customer experience. Organizations need to build their brand both internally and externally while they transform themselves.
ENSCONCE brings in the right mix of branding and marketing services to help companies build Brand Identity through the right Internal & External Branding and Marketing efforts. ENSCONCE also provides end-to-end company establishment and advisory services; help with Company Registrations, Trademark Services, Company Licenses, Statutory compliances including Taxation Services.
ENSCONCE functions like your own extended team.
Early Days
To chisel a beautiful statue, you first need to hit the rock, which is what counts! Similarly, when starting a venture, you face challenges, which make up for the successful times of your organization. And tackling them with innovation and efficiency sails your boat! ENSCONCE has also faced such antecedent challenges, tackled well with them, and become what it is today, A market-leading business process consulting company!
Traditional Small and Mid-size organizations do not realize the importance of investing in Process controls early on in their journey. They are so busy with their day-to-day transactions, that they fail to put in the desired effort to consciously focus on process improvements. When they become stagnant or unable to grow, the alarm bells start ringing. By then their established processes are so deeply entrenched in their system that it becomes their culture. The change to recovery from this phase is possible but certainly not easy.
Organizations face friction from their employees who resist change during this phase. This is a vicious cycle and many MSMEs fall into the trap of non-performance.
Building awareness about "pro-active and continuous focus on process and culture" among Startups and Mid-size Businesses has always been a challenge for the company. Srividya has been passionately evangelizing this important aspect for about 3 years now; in multiple MSME forums, Technical & Business forums such as for MSME Development Institute in Bangalore, MSME World, FICCI, Bangalore PMI Chapter. She also engages with Colleges & Universities by sharing her wisdom with management and Engineering students.
Srividya Puppala, Founder of ENSCONCE carries the vision of transforming Startups and established businesses. She says, " if we can bring about as low as 10% change in the structural elements and process control in running the Start-ups or Non-IT Businesses, these businesses will Excel as we have seen in the case of the IT or IT Services industry in the last couple of years. Business Transformation can truly happen in a company when the stakeholders involved in it believe in its benefits."
And then the growth started…
Trust is a very important factor for any organization, especially in the services segment. In this segment, the word of mouth holds greater value than any marketing campaign.
Dream is not what you see in sleep, dream is something that does not let you sleep."

By our beloved and Loving Dr. APJ Abdul Kalam
ENSCONCE & its founder, operates with a 3-point vision of Culture, Quality & Customer Experience for its employees and customers. ENSCONCE started with a focus on Business Transformation and providing Services in this space. However, it expanded into adjacent areas to enable their customer's success. This was the trigger to build two other verticals at ENSCONCE apart from core Business Transformation Services. The second vertical of Company Establishment and Company Licensing Services. The third vertical of Digital Marketing Services.
The company is growing threefold year on year. Having worked with many MSMEs, they now understand the challenges in the MSME space much better and are a lot more agile. They now have the team to help customers scale and their offerings have expanded in the space. Business Transformation to Business Establishment to Branding Services… and they are now offering HR Transformation Services particularly to companies who have gone through Merger or Acquisition.
Srividya says, "We are happy to play a role in the success of our clients in every possible way; increase their potential – be it within India or going global."
Pillars of their Success
The company consciously decided to stay away from the "one size fits all" approach and offer only custom-made solutions to all its customers because their products/services, market presence, company potential, and growth factors define the context and differentiates them from their competition. A holistic approach sets the right direction for any company to give it the right acceleration and impetus towards Change, Development, and Business growth.
ENSCONCE's strategy for their clients has always been to enable the Founders & Executive leadership team to successfully achieve their organizational vision by improving their overall performance and build the right Customer & Employee Engagement; bring control to Company Operations and Compliances. While ENSCONCE builds the competency of these Organizations, it is also instrumental in providing Internal and External branding strategies.
ENSCONCE's Diversified plethora of offerings
First Vertical: They assist Startups and Established organizations to grow in a phased approach, by bringing in and implementing State-of-the-Art Change Practices. The company provides Business Operational Planning, Business Transformation Services such as SOPs, Business Workflow management, HR Practices, Organizational and Employee Performance Management, Compensation Strategies, Monthly Business Audit Services, etc.
Second Vertical: ENSCONCE helps companies with Company Establishment Services including Company Registrations and Taxation Services, GST Filings, State and Central Licenses, Trademark Services, etc.
Third Vertical: They provide companies with Branding, Search Engine Optimization (SEO), Social Media Marketing (SMM), Customer Engagement through Media Management.
They believe in the holistic development of the Companies. Hence, ENSCONCE team is also equally trained to bring the amalgamation of key experience factors, which truly make a difference in each of the services they provide.
ENSCONCE taking a step ahead with
Any organization, when at the cusp of growth and scale looks for transformation. The transformation of any business is bound to change multiple elements, whether its relationship between stakeholders, employee connect & engagement, perception of products/services, pricing, and delivery. ENSCONCE helps organizations adapt and sail through these changes successfully.
They invest considerable time and effort with every Client / Customer initially. Next, a thorough due diligence exercise is planned, initiated, and executed, with ease and dexterity, when they start their engagement which incidentally has been their USP.
"Innovation distinguishes between a leader and a follower."

Steve Jobs
From Business Growth Checkpoints to HR Audit to CA to Branding & Marketing assessment, the company has experts and the wherewithal to discuss with its Clients / Customers from time to time, during due diligence, and later during the Process Transformation journey of the Company.
Looking Ahead
ENSCONCE has successfully delivered Business and HR Transformations to Companies in Chemical Industry, Power Infrastructure, FMCG, Nutraceuticals, Training Services, Interiors, Retail, and IT Companies primarily, to name a few.
ENSCONCE is now ready to help companies, who have recently gone through mergers or acquisitions and are keen to integrate and transform their Business/HR functions. The company aims to help family-owned businesses that want to come together to form bigger entities and looking for transformation. They have already started growing in this space and intend to provide it as their core expertise transforming such companies very soon.
Ms. Srividya Puppala – A Dynamic leader with 360 Degree of futuristic vision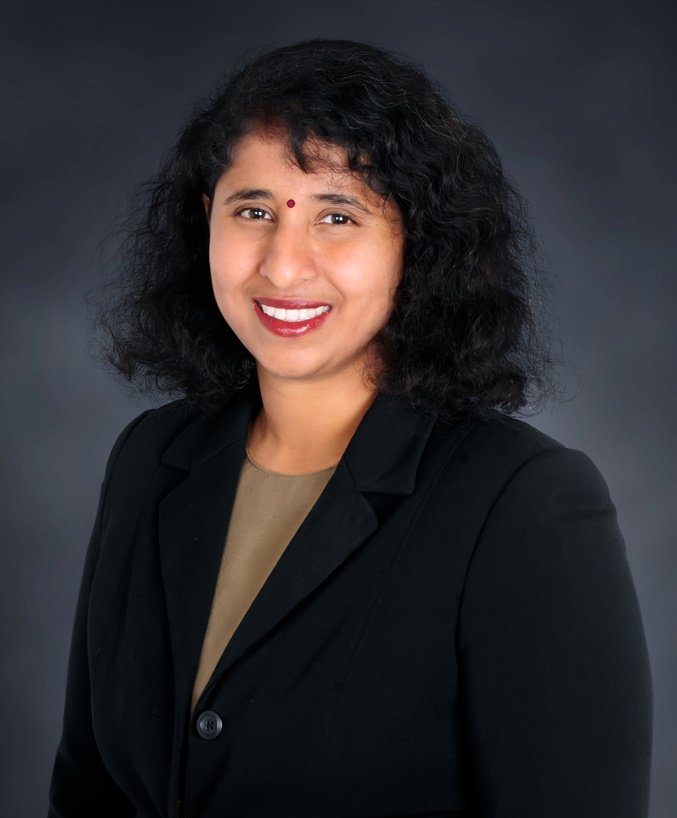 Srividya is an Alumni of the University of Massachusetts Lowell, USA. She comes with over 20 years of Industry experience; worked in the US & India.
Proven expertise of building portfolios and teams across various verticals/industry sectors with leading players in Retail, Finance, Education, Energy Utilities, Life Sciences & Healthcare, Telecom Industry primarily
Played varied roles as Portfolio Development manager, COE, Global Delivery, Account Governance, Process Control & Quality Compliance
Was responsible for Global Delivery of large Software Development engagements, DevOps, Agile, Scrum, Stage-Gate and ITIL Implementations, Integration, Technology Upgrade & Migration programs, and in Business Process Management, Business to Business, Fusion Middleware & ADT (Advanced Technologies) space
Delivers Talks in Industry forums & Academia as FICCI, MSME-DI, MSME-World, REVA Univ., GIBS BSchool, New Horizon College, etc.
Srividya is now associated now with MSME-DI Bangalore, Govt of India for Entrepreneurship and Development of MSMEs currently is also the President of MSME World Bangalore Chapter.
She has contributed to Quality Audits, Process and Quality Compliance in companies like TCS and Infosys. During her tenure at Infosys, she managed 14 different verticals for Process and Quality compliance. She was awarded the "Best People Manager Award" and the "Certificate of Excellence" for bringing down Infrastructure and Effort costs for one of its customer accounts. Her other accomplishments include conducting multiple training/talent programs as a certified Propeller at Tata Consultancy Services.
Srividya has also been volunteering with NGOs like Let's Spread Love, Let's Feed Bengaluru, MSME World and has been contributing to these platforms for three years to support young kids and enterprising business minds respectively. She loves Music & Dance and is trained in Carnatic Classical. Having seen IT growing immensely in 20 years, she wants to bring structured growth and capabilities into Startups and Established Businesses; help them Scale.
Addressing to budding entrepreneurs she says, while an Entrepreneur holds on to his Passion of executing his or her idea as a Business, he or she should:
Articulate and communicate the Vision across the Organization
Inspire the team giving them Purpose and Direction
Constantly Pivot the business and adapt to Newer Trends
Focus on continuous improvement across functions
Develop a culture of Growth and Innovation
Be Decisive & Persistent
Adopt Structured Growth and Focus on Processes for Employees & Customers; Grow multi-fold
When we asked Srividya, is constant vigilance is need or strategy, she said,
Constant Vigilance is both a need and a strategy because it enables success by proactively adapting to the dynamic business environment and thrive in the vast opportunity it offers. Right Governance Practices helps organizations remain focused, and enables their people and processes to evolve constantly. Datapoints from our past experiences when mapped against trending opportunities and growth prospects exponentially increases the organization's success.
The Key Achievements
Srividya is recognized recently by the Indian Achievers Forum and is honored with Women Excellence Award in June 2020
ENSCONCE Business Process Consulting is recognized by companies as Silicon India and Consultants Review for 2019 & 2020 respectively and recently this year again by Enterprise World and Silicon India as among Top SME Service Advisors in India. We are recognized by companies as Silicon India and Consultants Review for 2019 & 2020 respectively. Recently this year again by Enterprise World and Silicon India as among Top SME Service Advisors in India.
Project Management Institute, Bangalore recognized Srividya's contributions to the Project Management Community as part of their Anniversary and Annual event in 2019.
ENSCONCE is awarded Atmanirbhar Bharat Awards under Business Consulting Category in March this year by the prestigious Indian Achievers Forum, the Delhi based Organization.
The Driving Force
People at ENSCONCE believe in what they recommend to their customers… Having a great employee culture is a job almost half done. ENSCONCE is blessed to have team that believes in organization's vision and shares the passion equally as its founder. The company's employees are its brand ambassadors. Transparency within the team is important. Planning through execution is a collective effort. Team ENSCONCE believes and practices the concept of total professional independence at work with a customer-first mindset. This helped them earn Customers' trust and confidence. Their response time and constant connection with the customer have been their core strength.
With this growth mindset, the leadership encourages employees to upskill, upgrade and develop their skills across functions within ENSCONCE and encourage necessary training in-house. This has always helped employees to understand their Vision better and thus every employee is contributing to their internal employee Growth and in turn Customer growth.
The Company's Leadership team – the Core Team is both capable and inspirational.
Ms. Shalini Lal is heading the HR Functions and HR Transformation function at ENSCONCE. Mr. Rahul Nair is heading the Marketing, and Business Development function at ENSCONCE. Mr. Anush Hariharan handles the Talent Acquisition needs of our customers. He had been a great contributor to HR and Process Workflows. Mr. Ramakrishna has been helping us with market research and data refinement for our customers in addition to supporting us with the MSME connect and profiles.
our team of seasoned CAs and CSs handles Other Business Functions, establishment compliance.
What their clients say
ENSCONCE's customers consider them as their extended team. Testimonials from two of their esteemed customers:
"We wish to record our appreciation to you and your team for taking immense efforts to understand the full Gamut of our Business activities and provide a Pragmatic and Implementation plan of Action. The comprehensive plan for implementation, encompassing all areas of our operation is commendable. Kudos to you, Srividya and Team ENSCONCE for your meticulous approach in providing detailed Business Road map for our Company. We look forward for your continued association in the implementation process."

Mr. Mallikarjunaiah, Managing Director, Gravity India Technologies Pvt Ltd
"I have to admit this, as a young entrepreneur having knowledge in medicine and zero information about the corporate business processes, envisioned to create a start-up, encountered the difficulties to a great extent until I met the Ensconce and Sri Vidya. I approached 17 consultancies to express my idea and make it materialize before finding ENSCONCE, but none could help me to reach my expectations.

ENSCONCE was the only place I have found people who come with good international exposure which helped me in my easy transformation. Ensconce and Sri Vidya helped me in resolving all the aspects of my company's establishment. The team is very responsive, accountable and courteous. I appreciate Srividya for her envision about the women empowerment. We acknowledge for MSME's Webinars where I have learnt the ground realities of the MSME programs. I recommend ENSCONCE significantly."

Mr. Mallesh Mandha, CEO & Founder, Oxylus Nutraceuticals Pvt Ltd
Every client is important and the company treats every client with utmost importance. Every team member also gives and shares the same experience with every clientele which makes us unique. ENSCONCE wishes them excellence, wholehearted wishes for new developments, and exponential growth.