Hydraulic cylinder maintenance and repair are vital to optimal performance and longevity. In various industries, hydraulic cylinders provide power and force for heavy-duty tasks. It is crucial to maintain equipment regularly and make timely repairs in order to avoid costly breakdowns.
Keeping hydraulic cylinders in good working condition and repairing them is an important part of this guide. Emphasizing the significance of routine maintenance, thorough inspections, and expert troubleshooting, the guide helps identify and address potential issues. It highlights the role of partnering with a reputable hydraulic cylinder company for professional repair services as a key aspect of effective maintenance.
Owners, maintenance personnel, and businesses can optimize hydraulic systems' performance and lifespan by implementing the recommendations in this guide. Across a wide range of industries, prioritizing maintenance and leveraging expert hydraulic cylinder company knowledge result in smooth operations and increased productivity.
1. Hydraulic Cylinders: Their Types and Usage
Hydraulic cylinders are mechanical devices that generate linear motion and force through the use of hydraulic fluid. They consist of several key components, including a cylinder barrel, piston, piston rod, and seals. The cylinder barrel houses the hydraulic fluid, while the piston and piston rod work together to convert the fluid pressure into linear motion.
Hydraulic cylinders come in a variety of types, each designed to suit specific applications and requirements. Common types include single-acting cylinders, double-acting cylinders, telescopic cylinders, and differential cylinders. These cylinders find extensive use in industries such as construction, manufacturing, agriculture, and transportation. They play a critical role in tasks ranging from heavy lifting and pushing to precise control and actuation.
1. Single-acting cylinders
Single-acting cylinders are hydraulic cylinders that generate force in only one direction. They use hydraulic pressure to extend the piston, but rely on external forces or springs to retract it. These cylinders are commonly used in applications where the load needs to be lifted or moved in one direction, such as in dump trucks or hydraulic presses.
2. Double-acting cylinders
Double-acting cylinders are the most common type of hydraulic cylinder. They can generate force in both directions, allowing for both extension and retraction of the piston. These cylinders are widely used in various industries for tasks such as lifting, pushing, and pulling. They provide versatility and precise control over movements, making them suitable for applications ranging from construction equipment to industrial machinery.
3. Telescopic cylinders
Telescopic cylinders, also known as multi-stage cylinders, consist of a series of nested cylinders that can collapse and expand, providing an extended stroke length. These cylinders are commonly used when a long stroke is required in a compact space. They are often found in applications such as cranes, dump trailers, and hydraulic elevators.
4. Differential cylinders
Differential cylinders, also called tandem cylinders, consist of two or more cylinders of different diameters connected in series. The differential in cylinder sizes creates a difference in pressure and force, allowing for precise control over movements. These cylinders are commonly used in applications where precise positioning and control are essential, such as in robotics, machine tools, and material handling equipment.
The functionality of hydraulic cylinders is paramount in achieving efficient operations and desired outcomes in numerous industries. The ability to generate significant force and precise linear motion enables hydraulic cylinders to perform a wide range of tasks. Whether it's lifting heavy loads, powering machinery, or controlling movements, hydraulic cylinders provide the necessary force and control required for optimal performance. Their reliability, durability, and versatility make them indispensable components in various industrial applications.
2. Signs of Hydraulic Cylinder Problems
Identifying potential issues with hydraulic cylinders is crucial for maintaining their optimal performance and preventing costly breakdowns. Common symptoms that indicate the need for maintenance or repair include leaking fluid, slow or uneven movement of the cylinder, abnormal noises during operation, and reduced overall performance. Visual inspections can reveal visible signs of wear, such as damaged seals, bent rods, or fluid leakage. Operational inspections involve checking the cylinder's responsiveness, smoothness of movement, and any signs of irregular or jerky motion. Early detection of these problems is essential as it allows for timely action and prevents further damage to the hydraulic system, ensuring the longevity and reliability of the equipment.
3. Hydraulic Cylinder Maintenance Best Practices
To ensure hydraulic cylinder maintenance and performance, regular maintenance practices are crucial. Regular cleaning and inspection of cylinders identify wear, contamination, or fluid leaks. It is essential to lubricate the moving parts of the cylinder, including the rod and seals, with the appropriate lubricants. This will minimize friction and ensure smooth operation. Seal maintenance is also vital to prevent fluid leakage and maintain optimal performance. hydraulic cylinder maintenance can be significantly improved by adhering to manufacturer guidelines, using proper fluid filtration, and keeping the hydraulic system clean, in addition to following manufacturer guidelines. These best practices can help hydraulic cylinder owners maximize their performance and minimize the risk of unexpected failures or breakdowns.
4. Hydraulic cylinder maintenance Services
Selecting a trusted repair shop ensures that the cylinders are in the hands of experienced professionals who have the knowledge and expertise to diagnose and fix any issues. It is important to consider factors such as the shop's reputation, certifications, and customer reviews to make an informed decision.
A reputable repair shop will thoroughly assess the cylinders to determine the extent of the damage and identify the root cause of the problem. They will then utilize appropriate repair techniques, such as disassembly, cleaning, resealing, and rechroming, to restore the cylinders to their optimal condition. The repair process may also involve precision machining and welding if necessary.
Choosing a professional hydraulic cylinder maintenance shop is crucial for maintaining the safety and performance of hydraulic systems. Professional repairs ensure that the cylinders are repaired correctly, preventing further damage or potential hazards. You can rest assured that your hydraulic cylinder equipment is in capable hands if you leave the repair to experts.
5. Hydraulic Cylinder Rod Rechroming and Hydraulic Ram Repair
In hydraulic cylinder maintenance, rod rechroming is a process that involves removing the damaged or worn-out chrome plating from the rod surface and applying a fresh layer of high-quality chrome. This process helps restore the rod's smoothness and durability, preventing premature wear and corrosion. The overall hydraulic cylinder maintenance can be significantly extended with rechroming, reducing the need for frequent replacements and saving money in the long run. When seeking rod rechroming services, it is essential to find a reliable provider with expertise in the field to ensure the highest quality of workmanship and precise restoration of the rod surface.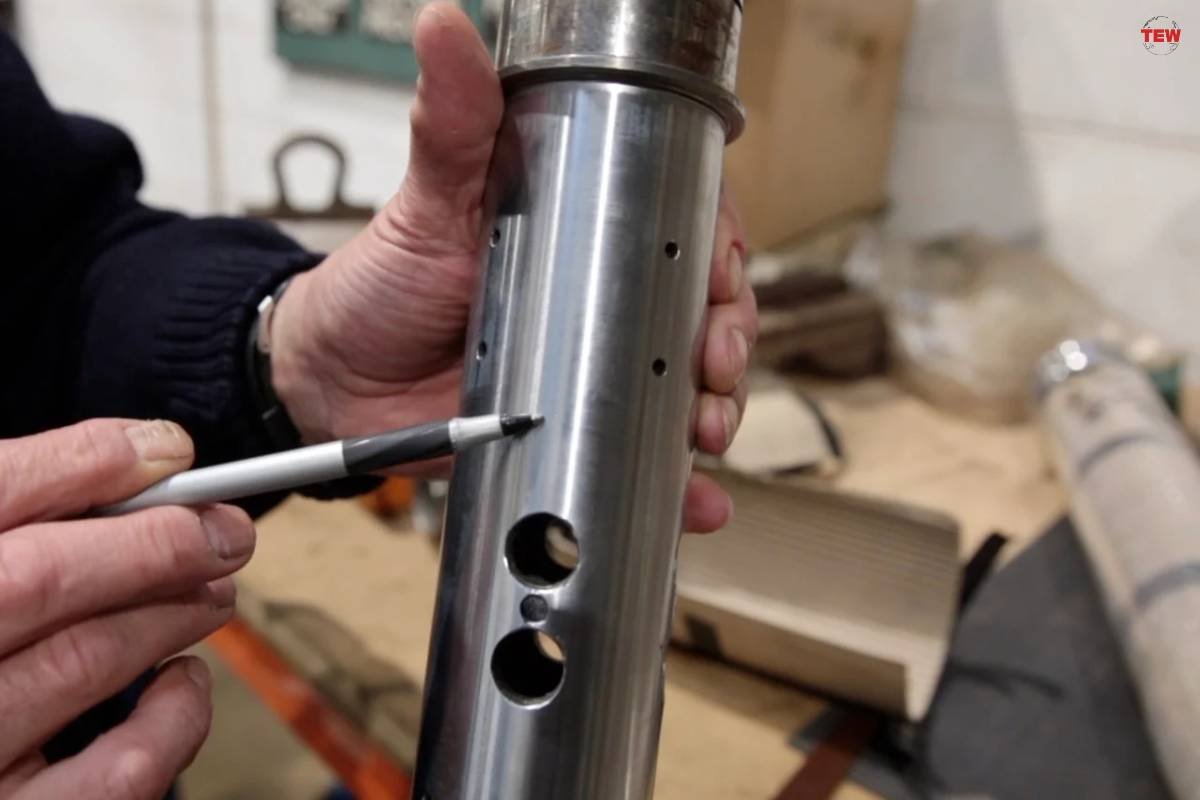 Hydraulic ram issues can disrupt the functionality and performance of hydraulic systems. Identifying ram problems, such as leaks, erratic movement, or insufficient pressure, is crucial for timely troubleshooting and repairs. Repair options for hydraulic rams may include seal replacement, resealing, or even complete ram overhauls, depending on the extent of the damage. Timely hydraulic ram repair is essential to prevent further damage to the hydraulic system and ensure optimal performance. Ignoring ram issues can lead to safety hazards and system failures, affecting productivity and potentially causing costly downtime. It is important to address hydraulic ram problems promptly and seek professional repair services to restore the ram's functionality and maintain the overall efficiency of the hydraulic system.
In conclusion, proper maintenance and timely repair of hydraulic cylinders are essential for ensuring the optimal performance and longevity of these critical components. Understanding hydraulic cylinder components and types, as well as anticipating potential issues, will help address them before they become major problems. Regular cleaning, inspection, lubrication, and adherence to preventative maintenance practices are key to keeping hydraulic cylinders in top condition. Additionally, when repairs are needed, choosing a reputable hydraulic cylinder maintenance shop is crucial to ensure professional and reliable service.